[youtube https://www.youtube.com/watch?v=uj33LTPSezs?rel=0&showinfo=0&autohide=1&autoplay=1&cc_load_policy=0&iv_load_policy=3&modestbranding=1&w=1280&h=720]
From the Dark side of Japan, the MT-15 is finally here. Yamaha has just launched this aggressive looking naked machine in India at a price of 1.36 lakh ex-showroom with two colour options. So, does this machine do justice to the price? Read on.
The MT-15 globally is based on the R15 V3, so the engine basically remains the same with. But being a naked machine the requirements are different. So now, it has a slightly increased wheelbase, a slightly better initial pickup due to a remapped ECU, a change in rear sprocket (52T on MT-15 vs 42T on R15 V3) and riding dynamics that make it ideal for the street. Power and torque figures are at 19.3 PS @10,000 RPM and 14.7 Nm @ 8,500 RPM.
Like we said, the ECU mapping and rear sprocket has been tuned for better off the line performance, and while that is not exactly evident at the track you do get a feel of the slightly more powerful low end. We obviously could not do a top speed and mileage run since this was a track ride, but we expect it to be around 130 with a mileage figure similar to the R15 V3.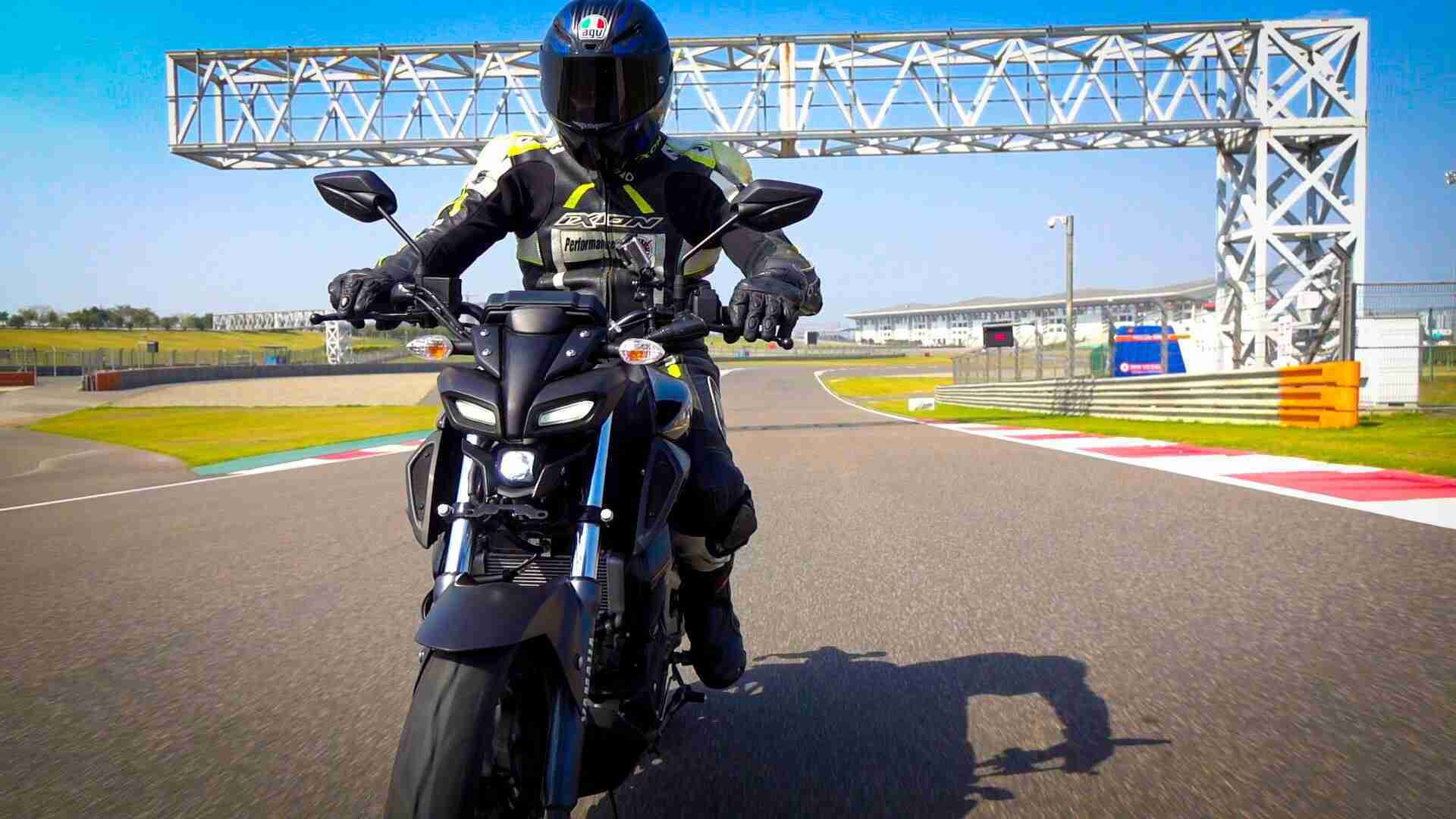 Refinement levels is typical Yamaha style and is under control with a slight tingle only at high RPMs. Thanks to the assist and slipper clutch things are stable even in quick shifts down and also gear shifts are smooth with a light and easy clutch pull.
The best part of the new MT-15 has to be its riding dynamics. It starts with the riding position, which is comfortable with a confident stance and a good and well sculpted seat for the rider. Then comes the overall light and easy ride-ability. It's incredibly easy to change direction and move around at any speed, which makes it a very well suited motorcycle for urban riding conditions. The kerb weight of 138 kgs and a ground clearance of 155 mm also add to its street friendly credentials.
Coming to the braking, things are in control, but the front could have used a bit sharper initial bite. The braking is definitely good but that initial bite would have boosted overall feel. Of course a dual channel ABS setup is missed especially considering the price point.
Now, if you can look beyond the differences between this and the international model, the Yamaha MT-15 is actually a very fun motorcycle. It will surely excel in urban riding conditions and be involving and easy to ride.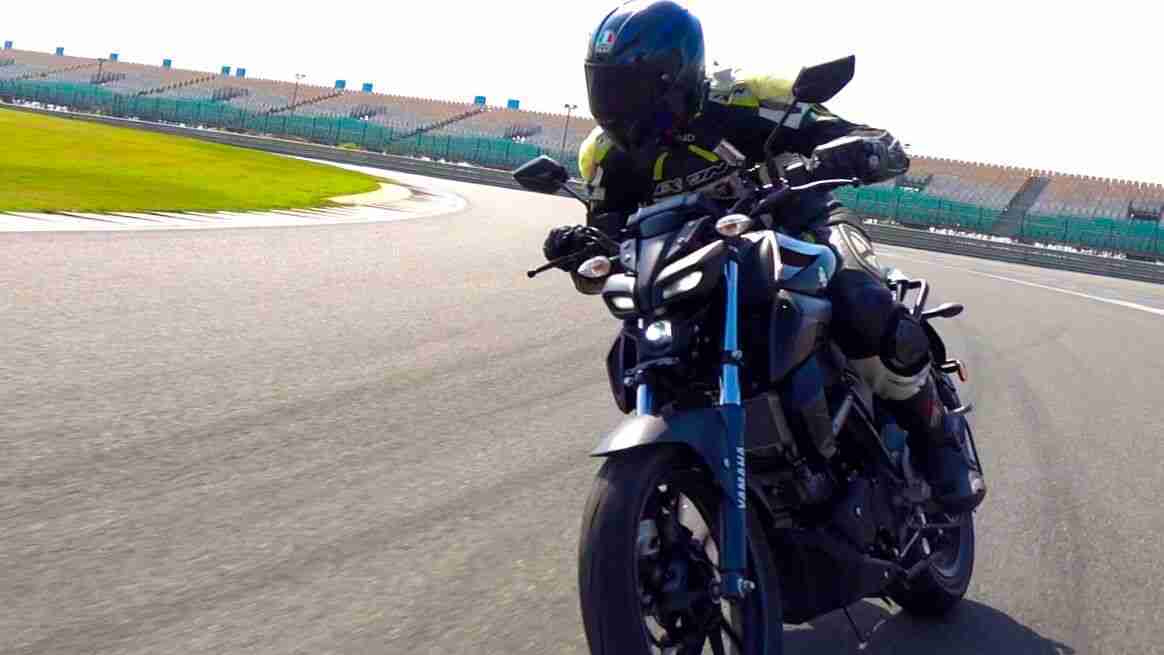 It is also put together well with a very unique and aggressive look that makes it different from pretty much anything else out there. We will of course bring you a road review soon, so do check back soon. Also if you are looking for some wallpapers for your devices head on the – Yamaha MT-15 HD wallpapers to download a bunch of them.