When the Royal Enfield Himalayan was initially announced, we were so excited about it. It was everything we ever wanted. A mid-range bike with enough power for our roads and a character that was perfect for our varied conditions. But then we all know how that turned out.
Click here for Himalayan BS6 HD wallpapers
Many years and many updates later we now have the BS6 version. Again, we have our hopes high, is this the one that finally wins us over? Is this the version that has all our apprehensions solved? The answers will surprise you.
With the BS6 conversion, the Himalayan has luckily not seen a significant change in the power and torque. So that means you still have good bottom end torque and a usable mid-range.
The 0-100 comes in just shy of 11 seconds and what really is different is how the engine feels at these speeds. Yes, the engine by design does not love the high revs, but now in its BS6 trim it feels much more composed. You can now keep a steady 100-110 without any drama and it still pulls northwards of 120 easily.
24.3 HP @ 6,500 rpm | 32 Nm @ 4500 rpm
The refinement levels are much better than earlier and its only closer to the 120 mark that you feel the engine stressed. Quite the good news considering the primary use of the Himalayan.
The good bottom end torque and the accessible power through the mid-range helps you especially while off-road. The rather tall second and third gears are a blessing when you are coasting through that off road path and at the same time give you good manageable power to put down.
This character is also helpful if the Himalayan is also your daily ride. This well sorted gearing also allows you to ride around town with minimal gear shifts.
Surprisingly even after primarily staying in the lower gears and flying around in terrains not so friendly, we never really faced any heating issue and nor did the engine and gear box complain a single bit. It kept up with our bashing no matter what we threw at it. We did however get the occasional false neutrals, especially low speed shifts.
Ground clearance: 220 mm | Seat height: 800 mm | Kerb weight 199 kgs
When it comes to handling the Royal Enfield Himalayan always was a pleasure off the road. It really never disappointed. The ergonomics are very rider friendly and it always gives you plenty of confidence to push harder. Standing up on it actually feels very natural and it does not have a learning curve.
The 21 inch wheels at the front plough through pretty much anything you throw at it. That coupled with the 200 mm travel of the front suspensions means there is almost nothing the Himalayan cannot conquer.
Don't get us wrong here, the Himalayan is not a dirt bike, but consider it as a take it anywhere bike and then it makes a lot of sense. It's got good road manners too. Surprisingly nimble for city use and the soft suspensions are a blessing for the commute. It sits planted on the highways as well.
Front suspension: Telescopic 41 mm forks with 200 mm travel
Rear suspension: Monoshock with 180 mm wheel travel
The updated versions of the CEAT tyres keep up with this dual nature better than earlier. They offer better road grip and the revised thread pattern help in good off-road performance as well. They still are tubed tyres though.
When it comes to braking, there are no changes to the setup for the BS6 version. So, what you get is the same progressive feel with switchable ABS backing you up.
A huge question that still remains is the reliability factor. We rode this BS6 machine quite hard and for the couple of weeks that we had this bike we had absolutely no issues. Yes, there are of course some bits we wish were different and put together better. But the takeaway is that, we definitely think the BS6 version feels much better built than before.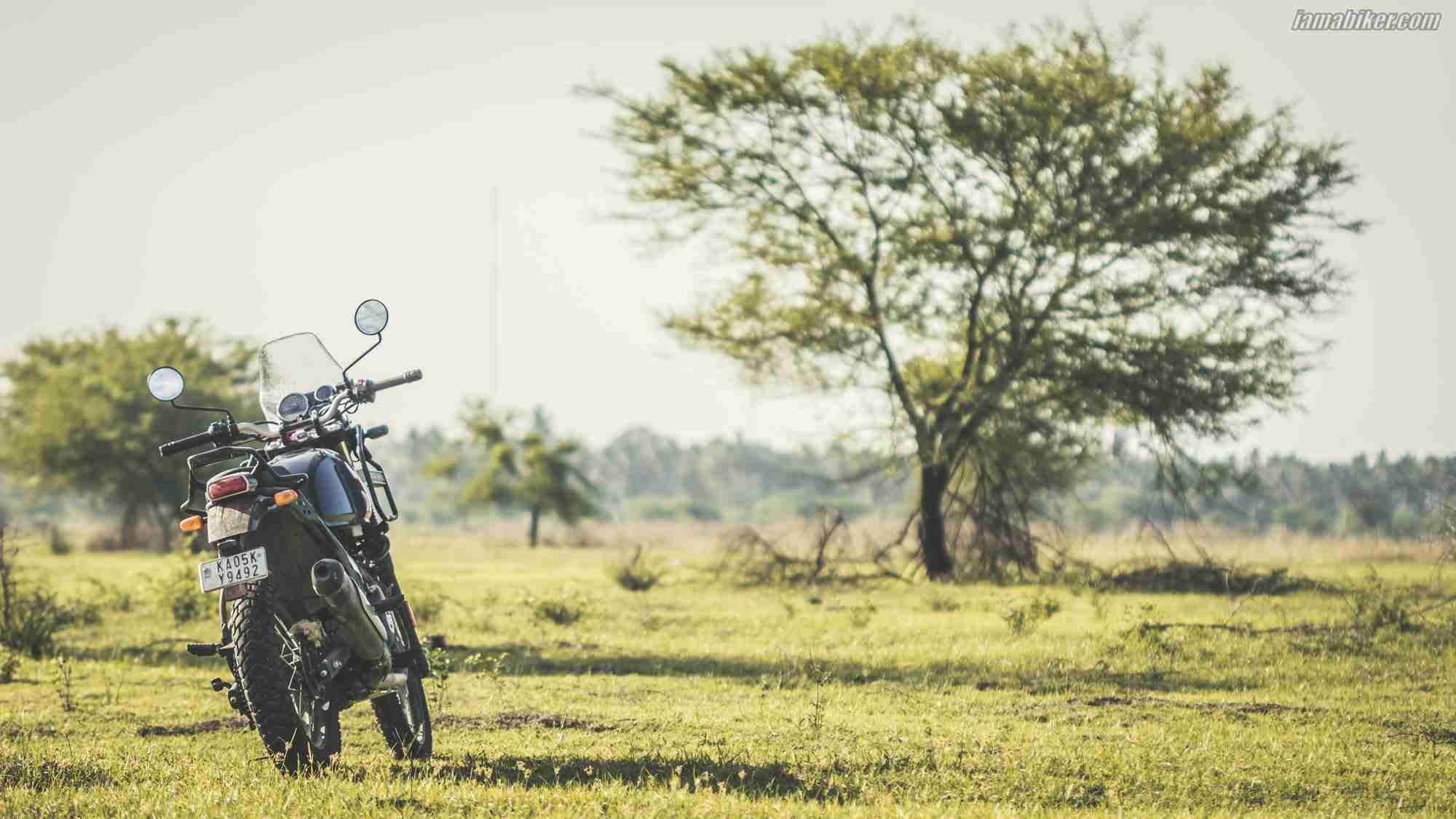 The Royal Enfield Himalayan truly has become what it should have been when it was first launched. And to answer the question we started off with, let's just say, usually we when drop off bikes after a review there are no sentiments involved. With the BS6 Himalayan we almost did not want to return it.