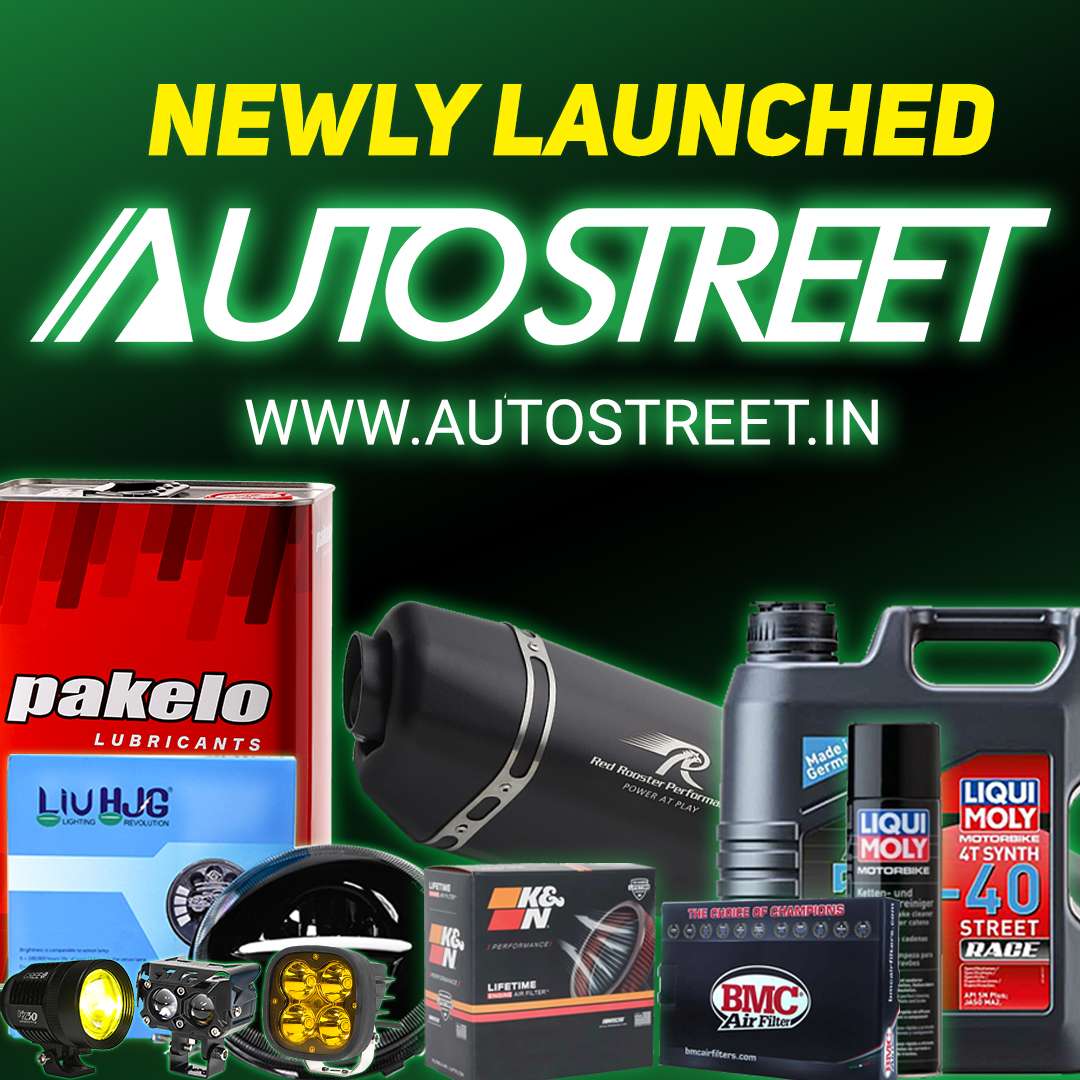 Its been more than 10 years since the first BMW S 1000 RR came in and changed the superbike world. From then on everybody was playing catch up. BMW however did not stop there, they went racing, and now with almost a decade of experience fine tuning the original mean machine they decided to make a brand new one. The new BMW S 1000 RR is actually in the true sense totally new. It took over 4 years to develop and fine tune this machine and it now it has finally been launched in India. It will be a CBU model with 3 versions with prices starting from 18.5 lakh rupees ex-showroom.
We got to ride the top spec Pro M port version at the Buddh International circuit right after its launch and one think was immediately clear, BMW has changed the superbike world again.
The all new BMW S1000 RR in its stock standard trim produces more power, is lighter, more compact and filled with electronics to the brim.
It even gets a quick shifter with clutch less up and down shifting with auto blip as standard.
The engine now uses BMW's Shift Cam technology that ensures you have a minimum of 100 Nm of torque available right from 5,500 RPM all the way to the red line at 14,500 RPM. This is a mechanical system within the engine that changes cam profiles at 9,000 RPM, ensuring a powerful midrange as well as punchy power at the top end of the RPM spectrum. Even with this mechanical addition, the new engine is 4 kgs lighter and more compact than before. It even rev's more freely than its predecessor thanks to lighter internal components.
Coming to the electronics that tame this machine – right from Standard version you get 3 riding modes, Race ABS and Dynamic traction control. But as you go to the Pro and the M versions – you get electronics and modes that let you control almost every aspect of this machine right from hill assist, cruise control to more complicated and ones like launch control, wheelie control, slide control and new Race Pro Modes that give you further ability fine tune individual settings as per your riding style and for the race track.
The suspensions are now from Marzocchi end you get electronically adjustable ones on the top variants, these can be adjusted on the go as well. The top spec M version even gets carbon fibre wheels and this brings down the kerb weight to 193.5 kgs.
But even with all these changes to the engine and electronics, what really is best about the new BMW S 1000 RR is the way it handles. Its as compact as a 600 cc supersport and the so nimble on its feet. The revised swingarm and mass centralization helps you change directions quicker. You now sit more within the bike than on it thanks to the revised tank design and handle bar positioning.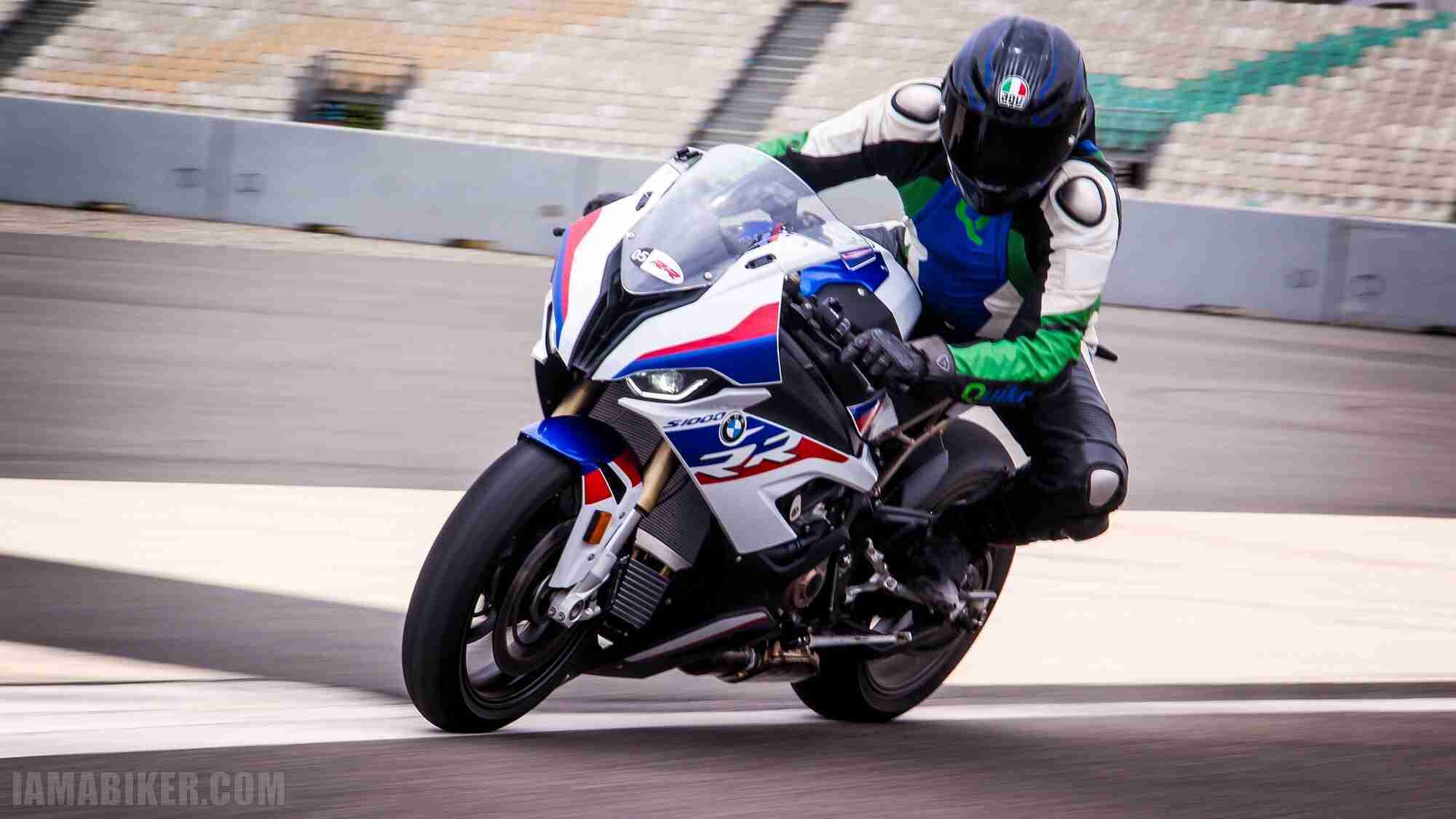 The brakes are now by Hayes and in our opinion could have used a sharper initial bite. But these have been designed for a more progressive operation to suit a larger variety of riders and also to prolong disc and caliper life.
For our first ride experience we just got the machine for a few laps, but one thing is clear. The new BMW S 1000 RR has definitely changed the game again. It not just is a better track machine but a better road machine as well, and trust us when we say this, once you ride it, you are never going to talk about missing the asymmetric design, this is an all new machine.