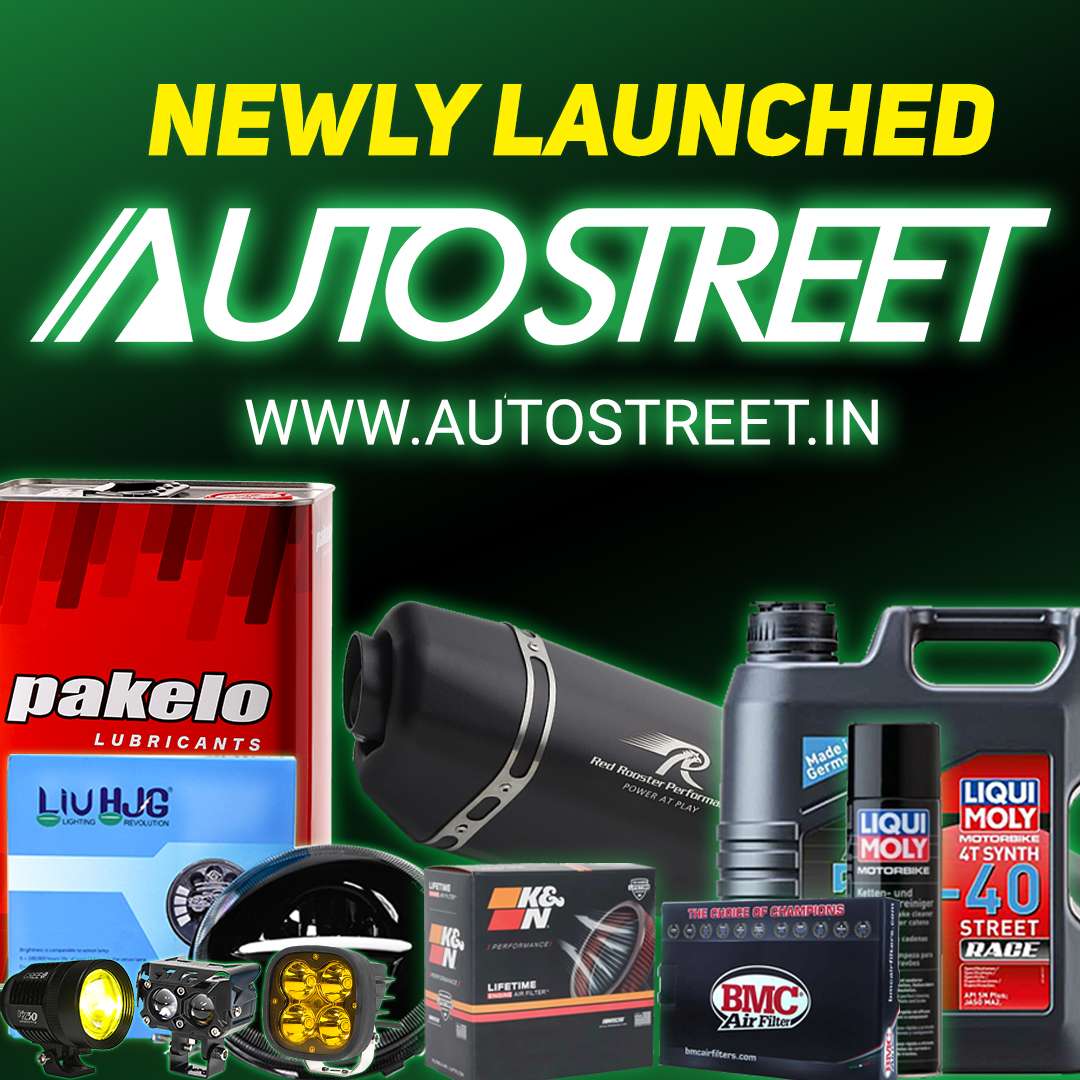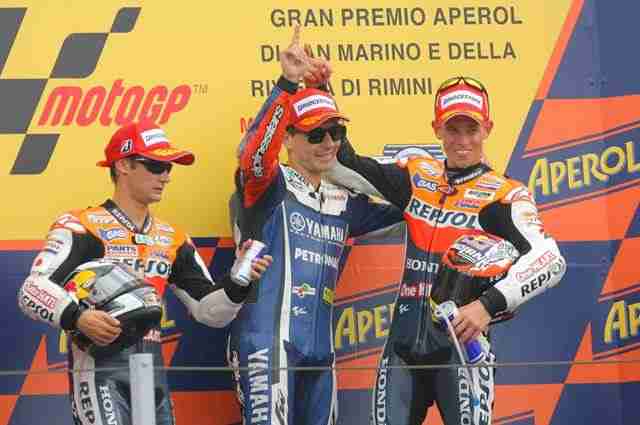 The San Marino Grand Prix saw an intense episode in the fight for the MotoGP World Championship, where Dani Pedrosa and Casey Stoner showed again a very high level of skill. The start saw Jorge Lorenzo take the initiative, with Casey Stoner at his wheel and Dani Pedrosa third, standing the pressure from Ben Spies, who tried to advance him in the second corner without success. Not only that, but before the end of the lap the American was overtaken by a feisty Andrea Dovizioso, confirming a good start in front of his home public.
As laps went by, Lorenzo, Stoner and Pedrosa built some margin over the rest, although from the fifth lap Pedrosa lost some ground. Casey Stoner was comfortably behind Lorenzo's Yamaha until mid race, when he started to lose ground as he suffered some physical problems due to the terrible heat at the Misano track and to the lack of rest after the Indianapolis Grand Prix a week ago. After losing contact with Lorenzo, he could neither prevent Pedrosa from reducing the distance and, six laps before the end, the Spaniard was able to catch him and then overtake him.
After them, an intense battle was raging for fourth position, since Marco Simoncelli overtook Andrea Dovizioso in lap eight. In a group completed by Ben Spies and Rossi, the kept exchanging position until three laps from the end, when Dovizioso launched an attack and overtook Simoncelli. Hard braking and long skids followed until the Finish line, where finally Simoncelli got the fourth place and Dovizioso the fifth.
After two consecutive weeks competing in two different continents, now it is time for a well-deserved rest of a week and a half. The World Championship will resume –again in Spain– in a fortnight at the Motorland Aragón track, where Casey Stoner will arrive with a 35-point advantage over Jorge Lorenzo.
Here are the timings: