You might remember the news about Bajaj-Triumph announcing a partnership back in 2017. It did bring quite a big grin on our faces, right? We didn't even go through the press release and were already lost in our imaginations. The deal was a global partnership and the goal was to produce mid-range (300-600cc) motorcycles. It has been quite a while now and there have been no updates. So what happened to this partnership?
The latest news tells us that things are finally moving forward and it is being expected to hear a positive result in the coming two months. Mr Rakesh Sharma from Bajaj told DNA India in an interview, "Our talks with Triumph have reached an advanced stage and I feel that it will reach a conclusion in the next one to two months."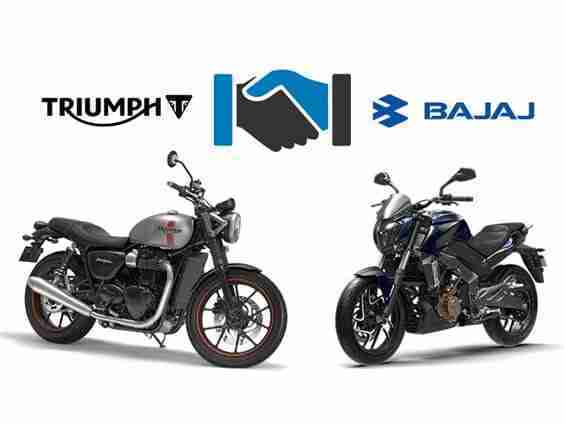 We reckon that the deal hasn't been signed yet and is still in the works. And in the next two months, it would finally be signed by the two parties. This means that we shouldn't expect any offspring of this partnership any time soon. Perhaps, the earliest would be at the 2020 EICMA and that too, a concept. There might be some more clarification about the deal at this year's EICMA.
When the news of this partnership first came into the highlight in 2017, it was being said that the first product of this joint venture would be revealed by 2020, which seems highly unlikely now. Yes, it's a disappointment because we've been waiting for two years to see a new and great Bajaj-Triumph motorcycle. Well, let's just wait for another two. If you want to act all optimistic here, you can be happy about at least something is happening.