Royal Enfield has launched a movable showroom in Thailand. It is the first of its kind and is directed at reaching more people as the showroom moves across cities. The two-level showroom can be dismantled and transported to the next location where it will allow customers to experience Royal Enfield motorcycles and gear.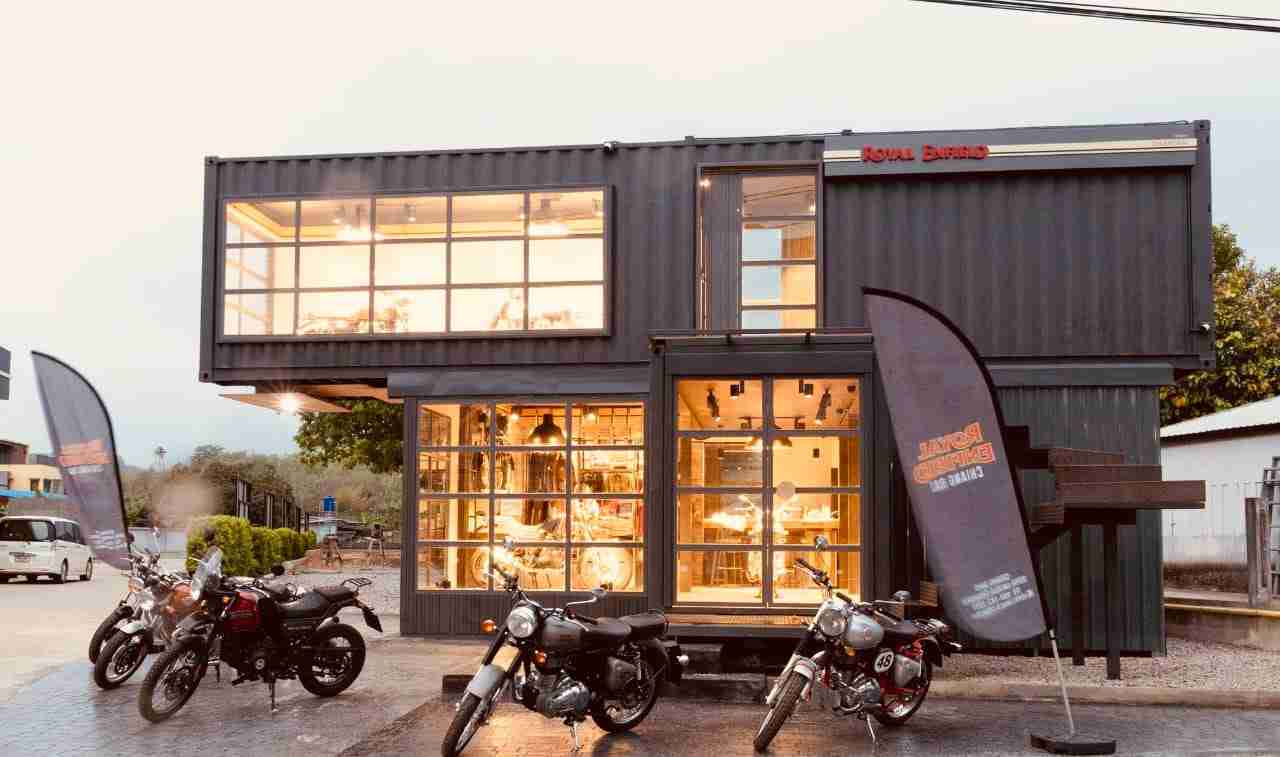 Buying a motorcycle is not the same today as it was a few years ago. Earlier, one would have to head to the nearest dealership to get a glimpse of a motorcycle. Now though, detailed images and every little detail of the motorcycles is available on the internet.
In a bid to allow the customer to have a better experience, manufacturers are also putting up 360-degree interactive images of the bike on their website. A few others have even opted for virtual reality films and augmented reality to do this. However, to get a touch and feel of the motorcycle, one still has to head to the showroom.
In India, Royal Enfield's dealerships are available in every city and almost all towns. Even villagers have access to them without having to travel too far. In Thailand though, things are not the same. Royal Enfield entered the Thai market a while ago and has plans to make it big there.
The Thai market though is not really receptive of classic designs and neo-retro motorcycles. This is primarily due to the fact that buyers in the country have always been exposed to small affordable bikes, with two or four-stroke engines. Those who could afford a bigger bike almost always went for a sportsbike.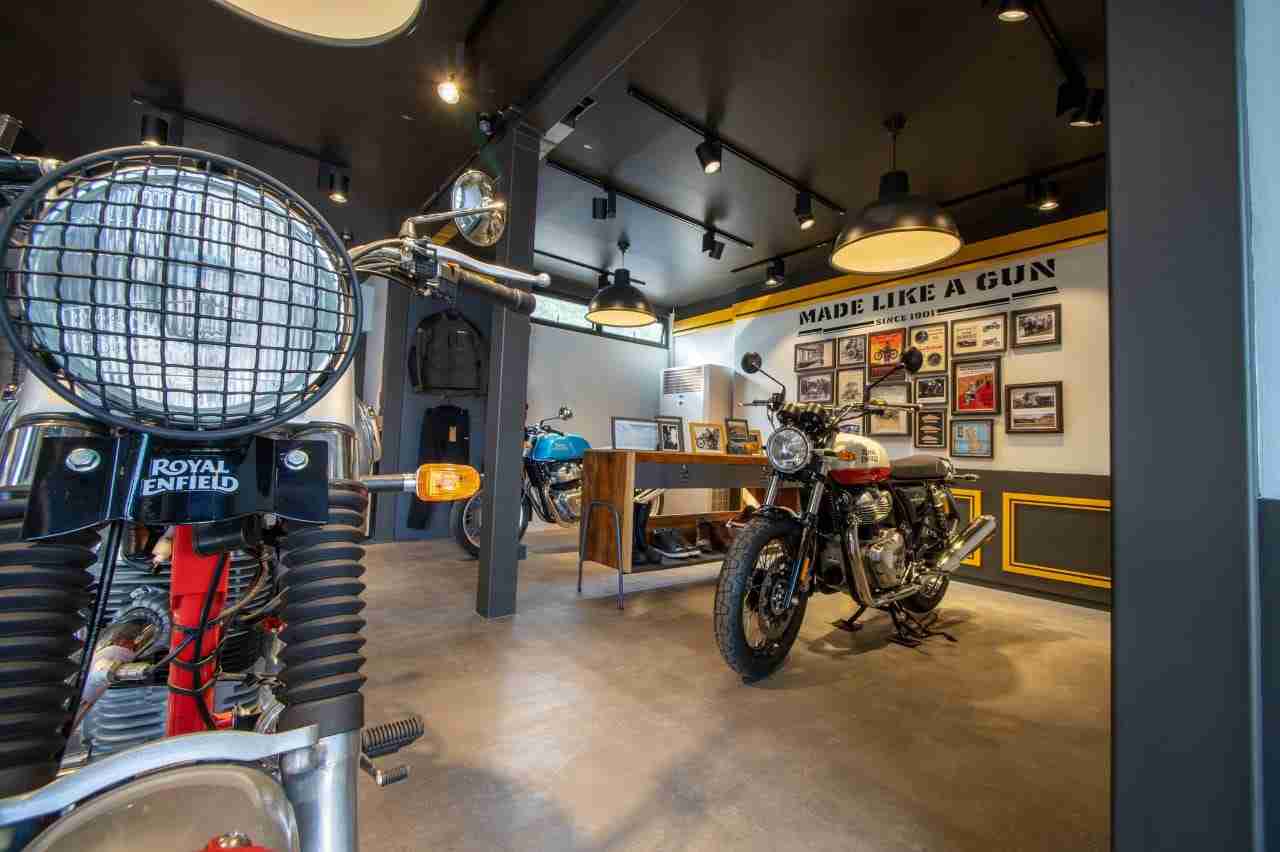 Hence Royal Enfield took notice of the huge void in the market and hence wants to make use of the opportunity. The brand already has nine showrooms and six service centres in Thailand. Royal Enfield even set up an assembly plant in Thailand and has been assembling motorcycles there since June 2019.
Now, it seems like the brand is adopting creative marketing and exposure strategies in Thailand. Vimal Sumbly, the Head of Business Markets – APAC Region for Royal Enfield tweeted images of this unique showroom.
It was inaugurated in Chiang Rai, located in the Golden Triangle region bordering Laos and Myanmar. The showroom looks like it is an arrangement of shipping containers, which makes sense as it would be easier to move on trucks. The interiors look like any other Royal Enfield showroom and has display areas for bikes, motorcycle accessories and riding gear.