A new two-stroke motorcycle has just been revealed. Yes, you heard that right. There is a new two-stroke motorcycle on the scene and it is called the Langen 250cc. It is produced by Langen motorcycles in Britain and is quite a piece of art.
Motorcycle enthusiasts around the world who have experienced a two-stroke motorcycle often find it hard to get back to motorcycling without the same feel. Yes, four-stroke engine powered motorcycles are generally more reliable, practical, and usable. But two-stroke motorcycles leave a wider grin on a rider's face and it is hard to counter that statement.
Over several years, two-stroke motorcycles died a slow death thanks to stringent emissions laws. Now though, we're seeing hopes of two-strokes coming back into the mainstream thanks to modern technologies, fuel-injection, etc.
The Langen 250 has just been revealed. It is an exotic machine with a lot to boast about. The frame of the motorcycle looks like it has been taken straight out of a race motorcycle, but the body style is that of a cafe racer.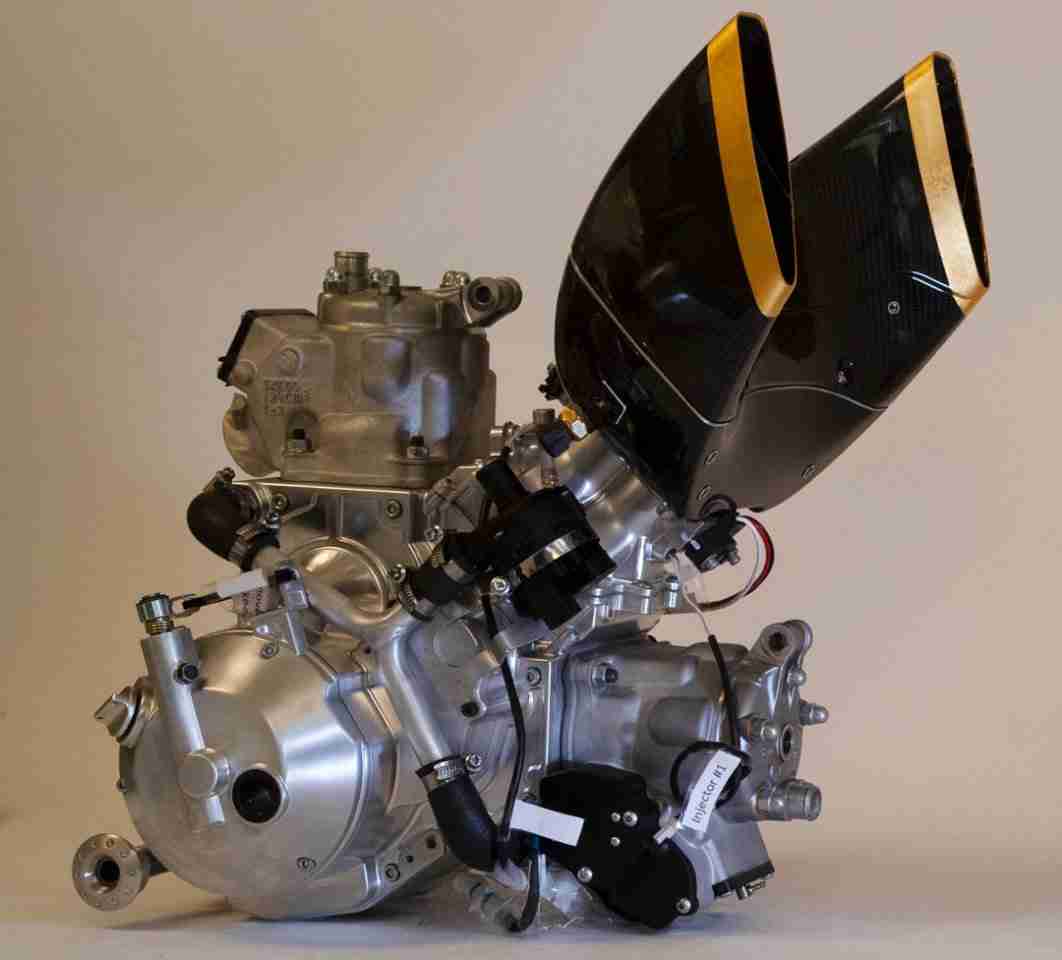 Up-front is a circular headlamp with the instrumentation right above it. It is flanked by clip-on handlebars on both sides. The motorcycle rides on spoked wheels which further adds to the uniqueness factor.
Langen has gone all out on this motorcycle and have even added 24-carat gold detailing on the frame, headlamp surrounds, and even the wheels. This forms a brilliant blingy contrast to the exposed carbon fibre body panels.
The heart of the bike too, is exotic as it is powered by a brand-new two-stroke engine. It is a liquid-cooled, 250cc, V-twin two-stroke engine and simply looks brilliant. The engine doesn't burn oil like older two-strokes do and therefore is more environment-friendly.
Power figures for the motorcycle haven't been revealed yet, but we're expecting it to be the most powerful 250cc in recent times. Prices for the Langen 250 are expected to be around GBP 30,000 (INR 28.36 lakh). It surely is on the expensive side. It also tips the exotic motorcycle scale, therefore making it worth the money.
---
For the latest news in your mailbox click HERE to subscribe to our daily newsletter!
or
Click HERE to Download our APP for all the action right on your mobile device!