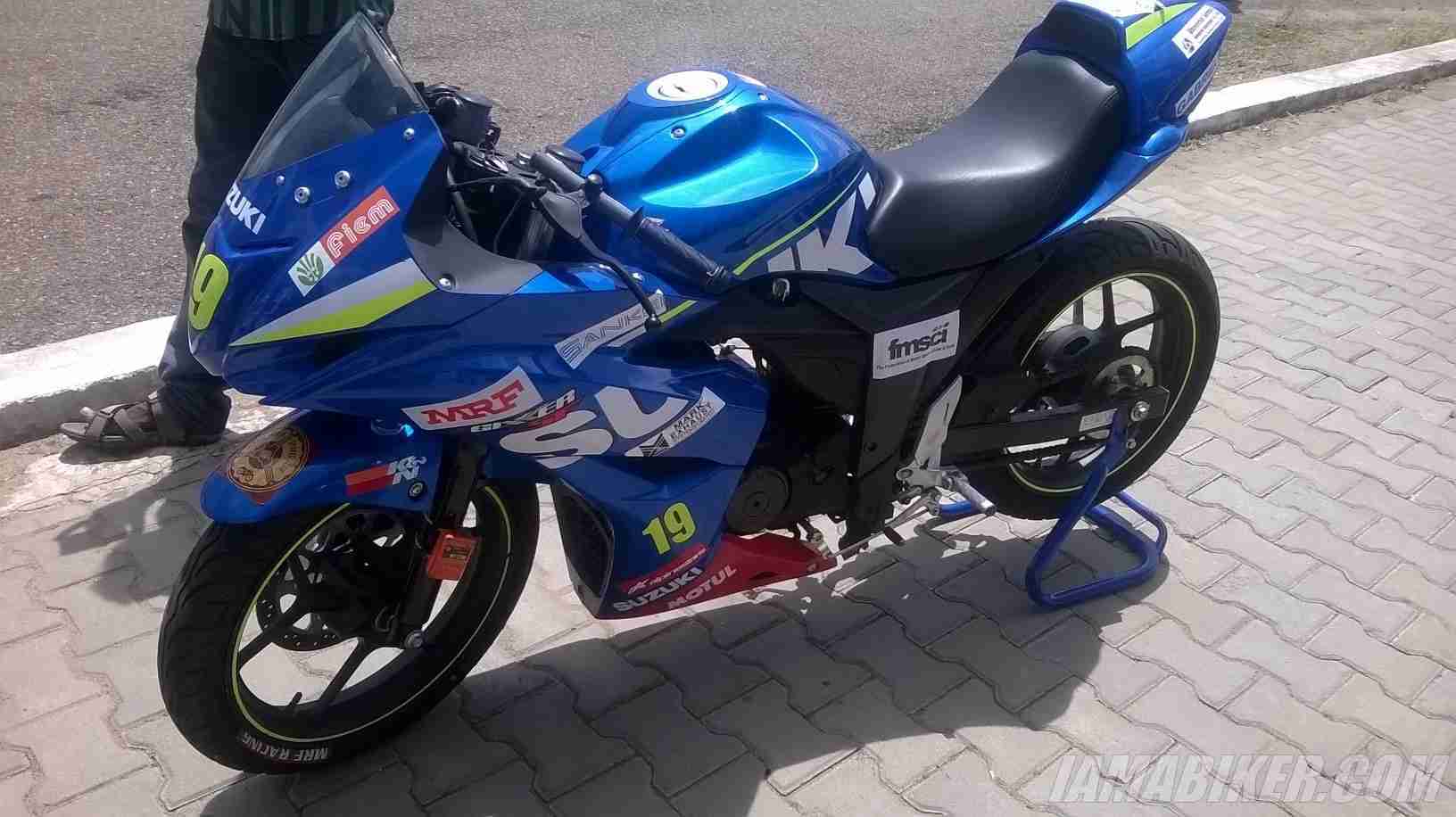 The Suzuki Gixxer SF race spec bike for the Gixxer Cup has been in the news all month. The Gixxer Cup which had its first race at Kari Motor Speedway last weekend saw for the first time the race spec Suzuki Gixxer SF's head onto the track and boy was it pleasure to watch these beauties in action. Abhishek Vasudev (Open category) and Amarnath Menon K (Novice) went on to win both race 1 and 2 in their categories. A proud moment for the Apex racing academy, to whom both the racers belong to. Coming back to the bike lets get into the details of what really are the changes that have been made to the bike.
The Suzuki Gixxer, the naked version, is a motorcycle that we really loved and were quite impressed with. We really could not find fault with it during our review of it. The Gixxer SF carried on from where the Gixxer left off, basically went out and got itself a full fairing. Now we still are waiting for the Suzuki Gixxer SF to test it out. But with everything except the presence of the fairing being the same we are already sure that it will be a blast to ride around. The Suzuki Gixxer SF race spec version for the Gixxer Cup took the city bike and turned it into a track machine, a very capable one at that too. While the engine and gearing remains the same here is a list of all the things that have changed.
Weight reduction – approx ~ 20 kgs
Addition of clip on handlebars
Slightly rear set footpegs
Different sprocket for better initial
Performance air filter
Free flow exhaust for better top end
Better soft compound MRF tyres
Photographs thanks to Sankar Sanjive.