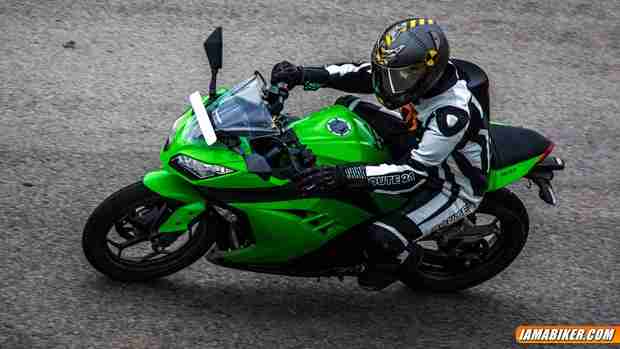 To name the 2013 Kawasaki Ninja 300 an updated version of the Ninja 250R almost feels like a crime, there are so many things that have been tweaked and added. The Ninja 300 has now basically relocated itself into a segment of its own. At the launch in Times Square, New York, although we were awestruck, we were curious as to why the 300 lost the 'R' badge, did the 300 go the 'value for money' way and become a bike filled with more daily use characteristics and was its sporty uncompromising soul replaced with a 'practical' one? And then began the wait to test this slipper clutch endowed parallel twin. It took a while but soon enough we got to lay our hands this mini Ninja. So are we happy with this iteration of the 'not-quarter litre' Ninja? Read on to find out.
Engine and Performance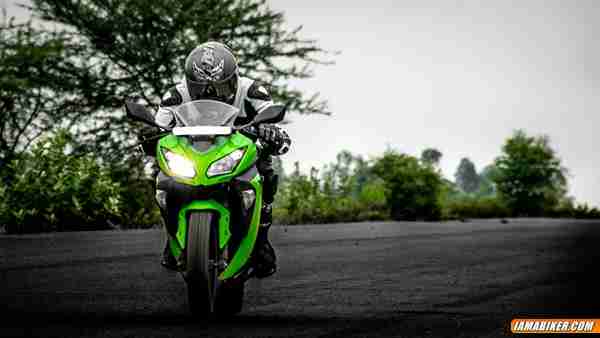 With the Ninja 300, Kawasaki has pretty much removed itself from the 250 cc battle. With just a 47 cc bump, Kawasaki has achieved a 19% power bump and a good 33% bump in the peak torque. To understand how amazing that is, lets put that in perspective, all this new power comes in with the increase of the stroke of the 250 engine by a mere 7.8 mm. Yes of-course there are other changes like the slightly widely tapered intake ports and the intake valve and many other minor changes. Another important change is that the cylinders are now 800 grams lighter.

Now what all this translates to on-road, is a motorcycle that in our tests did a 0—100 kmph in 6.9 seconds. We unfortunately could not test the top end, but we took it till 170 kmph and felt it had enough juice for another 15 more kmph. You will notice a slight struggle till about 3,500 RPM, beyond which you will be shooting off and once you cross the 6,000 RPM mark probably the next thing that you will notice is the rev limiter cutting in ever so smoothly at the 13,000 RPM mark, at which point you will be surging forward slicing through the air like a tracer bullet. Speaking about slicing through the air, the wind blast past the 140 kmph mark is a bit annoying if you wish not to crouch. In the top gear, at about 6,500 RPM you are cruising along happily at 100 kmph. Pin the throttle and it will continue climbing with no drama till 170 kmph at 11,500 RPM with almost no sensation of a struggle from the engine and thanks to the new rubber cushioned engine mounts, almost no tingling vibes even with a new stiffer frame. The mid range has so much more usable power and again in the top gear we could accelerate cleanly from as low as 50 kmph. In terms of the fuel efficiency of the engine, if you have a throttle happy hand you could see a number anywhere between 24-26 kmpl, but go easy on it and keep it below 7,000 RPM between shifts and you can get as much as 30 kmpl easily and maybe slightly more if you are a fan of hypermiling. The LCD screen even has a "Economical Riding Indicator" to remind you to go easy.
Now coming to the slipper clutch on the Ninja 300, if you are a somewhat seasoned rider and already do the rev matching before the down shift (blip of the throttle) chances are in everyday riding scenarios you will probably never come across the slipper clutch engaging. But take the bike to the limit and then while slowing down for a corner where you will need to go down the gears in a hurry then you will know the beauty of the slipper clutch. Takes a bit getting used to if you are new to this but once you understand and have confidence in it, you can brake a little late and go through the gears without any fear of a rear lock up, while still keeping the bike in the power-band ready to shoot out of that corner. This is one feature that will make this bike all that more invincible on the track, but on the road, not so much, unless you are a new rider who is fidgety with the shifts or prone to panic down shifts.
Kawasaki Ninja 300: 0 – 100 – 150 video
Look and Feel and Build Quality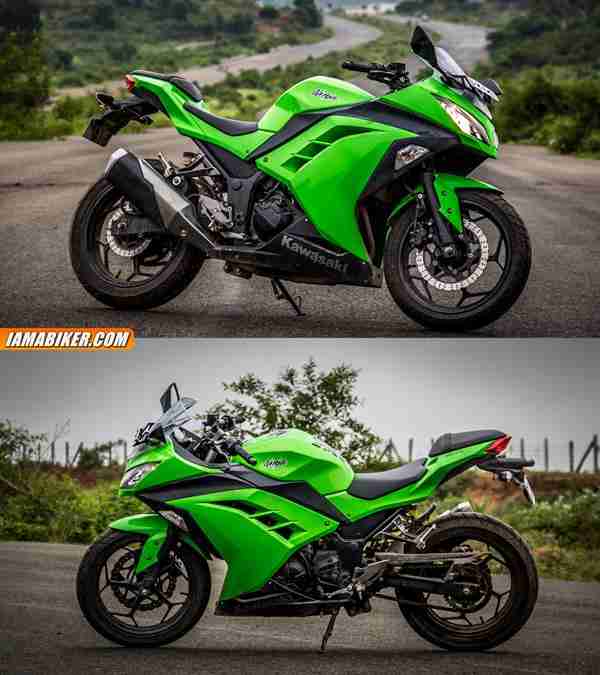 There is nothing much to say about the looks of the Kawasaki Ninja 300. A motorcycle of this capacity probably cannot be more pleasing to the eye. The Ninja 300 keeps in tune with Kawasaki's design philosophy of a visually mass forward approach with a minimalistic tail. The design is heavily influenced by the bigger bikes in the brand's stable and no one is complaining. Although the earlier 250 was a cracker to look at, we always wished it had more sharp lines, and the Ninja 300 does just that, and while looking at it you can just visualize it slicing through the air. Plastic quality is good all over but one thing that disappointed us was a little bit of fading on the black panels up front. Although this has more to do with the conditions the bike exists in, it was definitely a turn off. Check out detailed photographs of the Kawasaki Ninja 300 here.
The ergonomics are somewhere in between that of an orthodox sporty position and an upright one. It proves to be comfortable enough for daily use with not much load on your wrists. At first look the bike feels big and to the uninitiated it will definitely pass off as a higher capacity motorcycle. The alloy design is pretty unique and looks beautiful. The integrated turn lamps at the front is a welcome move.
Handling and Braking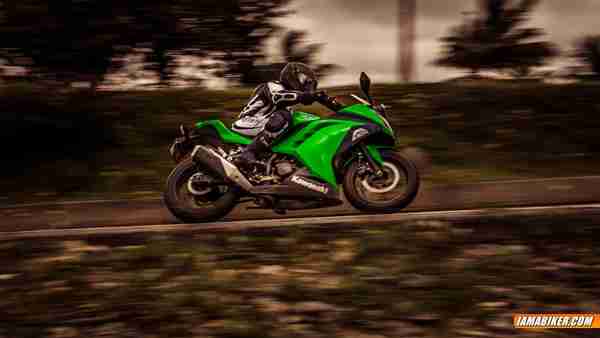 Like the name Rossi will remind you of motorcycle racing and the name Sunny Leone is synonymous to well, err.. Bollywood? The Kawasaki Ninja has always been known for its sure shot, easy and nimble handling. When on road, to avoid that nasty pothole, you need only a twitch on the handlebars to change directions. Enter a corner too hot and corrections are ever so easy, go into a chicane and the quick change in directions are easier. Even a rookie rider is going to be confident on the Ninja 300 and it just reassures you every bit of the way. Ride it like its meant to be ridden and you will, for sure give some of the bigger bikes a run for their money. The best part is even at it's limits, the Ninja 300 is composed and there is almost no drama. It feels more stable than its predecessor and that's mostly thanks to the revised frame which according to Kawasaki is, wait for it, 150% times more rigid. The tyres held up pretty good and gave the Ninja 300 a more planted feel thanks to a 140 section rear. The suspension is on the stiffer side at both ends and although adjustable at the rear, even at the softest setting, be prepared for a beating if you find yourself on a bad patch of road. The best part though is that it compliments the stiff frame very well and together gives you that pin point accuracy.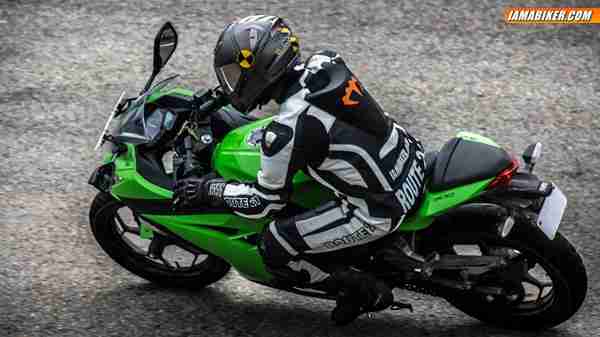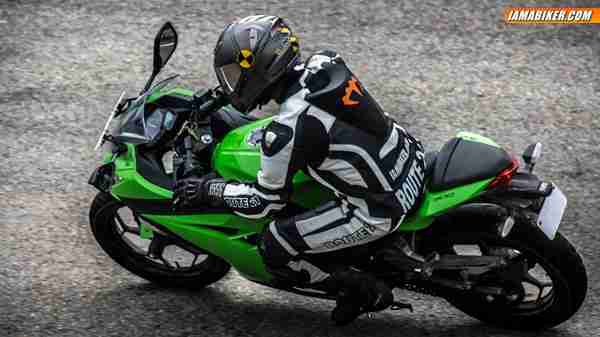 The 290 mm twin piston brakes on the Ninja 300 have enough and more power to bring this mini green monster to a halt. But the feel is a bit spongy and some riders might find it a bit annoying. The rear also features a two piston disc of 220 mm and goes about doing its job very well and a has good progressive feel and not the usual 'zero feel until lock up' situation that we are used to in some of our Indian bikes.
Accessories and Key features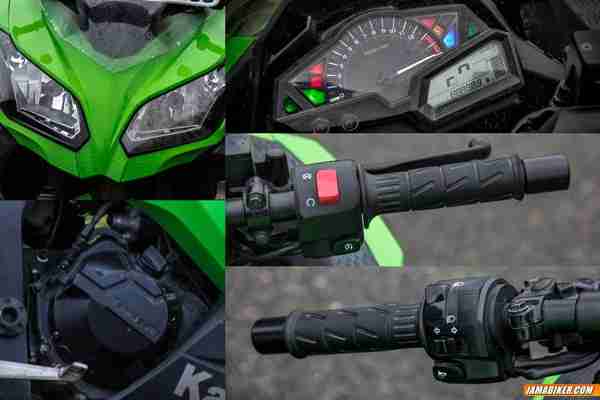 The earlier Ninja made you feel like you were in the 1990's with its instrument console. The Ninja 300 brings you to the present and you love it more every time you switch on the ignition and it does the self test. The white backlit speedometer LCD panel shows the odometer, trip, a clock, the earlier mentioned 'Economical Riding Indicator' and finally shows the fuel level. The best part of the console though is the big analogue tachometer that reminds you so very clearly that this motorcycle goes all the way till 13,000 RPM. Switch gear is pretty standard and of good quality. Head lights are 55W H7's on both sides and are very very bright and the low beam remains on all the time (DRL's) and yes the Ninja 300 gets the pass switch. The Indian market misses out on the ABS, but the slipper clutch is standard and like we discussed earlier does its job very well once you get used it and grow confident in it.
Value for Money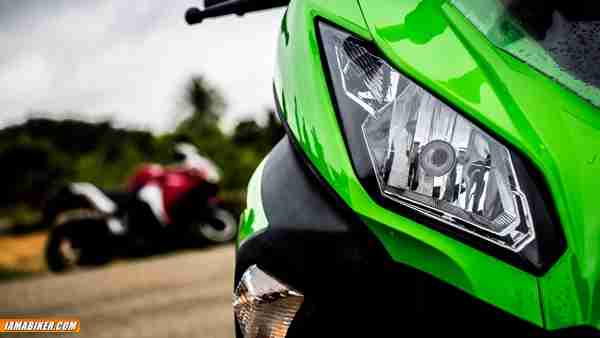 The Kawasaki Ninja 300 is priced at Rs. 3.5L ex-showroom, Delhi and that translates into an on-road price of 4L or more depending on which city you buy it from. Not exactly pocket friendly. And spares don't come cheap either. Regular maintenance spares are decently priced, but anything other than that is going to make you wish you had an oil well back at home. The consolation though is that, what you get for this money is a motorcycle that will make sure you have that visor wide grin every time you are out on it. You really cannot put a price tag on that feeling, can you now?
Final Verdict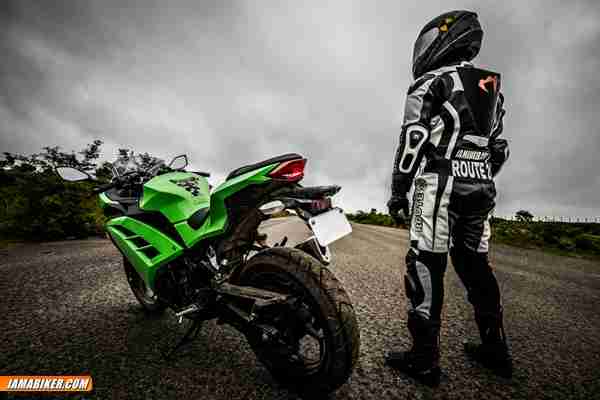 So coming back to what we were talking about in the beginning, have Kawasaki made the Ninja 300 more practical and is there a trade off somewhere on the 'fun' factor? Not by a long shot! The Ninja 300 with its better mid range, less stressful ergonomics, the slipper clutch and a host of other changes has made it a bullet proof bike, stable, easy to ride and forgiving. And all this while offering a pretty significant power bump and better handling characteristics. The only pinch for us here in India would be the cost of the bike and spares. But hey, premium bike, premium costs right?
Specifications Sheet
ENGINE
| | |
| --- | --- |
| Design | Four-stroke, liquid-cooled, DOHC, parallel twin |
| Displacement | 296 cc |
| Bore*Stroke | 62.0 x 49.0 mm |
| Torque | 27 Nm @ 10,000 RPM |
| Power | 38.45 HP @ 11,000 RPM |
| Fuel delivery | Fuel Injection: 32 mm x 2 (Keihin), with dual throttle valves |
| Starting aid | Electric |
| Transmission | 6 speed |
CHASSIS
| | |
| --- | --- |
| Frame | Semi-double cradle, high-tensile steel |
| Front Suspension | Telescopic |
| Rear Shock absorber | Bottom-Link Uni-Trak with gas-charged shock and 5-way adjustable preload |
| Brake system Front | Disc |
| Brake system Rear | Disc |
| Brake disc – diameter front | 290 mm petal-type disc with two-piston hydraulic caliper |
| Brake disc – diameter rear | 220 mm petal-type disc with two-piston hydraulic caliper |
| Front tyre | 110/ 70-17 inch |
| Rear tyre | 140 / 70 – 17 inch |
| Fuel tank capacity | 17 L |
| Ground clearance | 140 mm |
| Wheelbase | 1405 mm |
| Length | 2015 mm |
| Seat height | 785 mm |
| Kerb Weight | 172 kg |
| Battery | 12V, 8 Ah |
| Head lights | 55W H7 on both sides |
Test Riders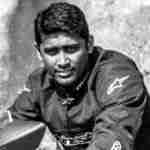 Sudeep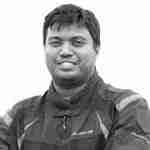 Raja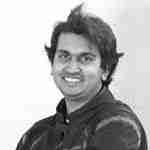 Anoop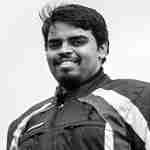 Pavan