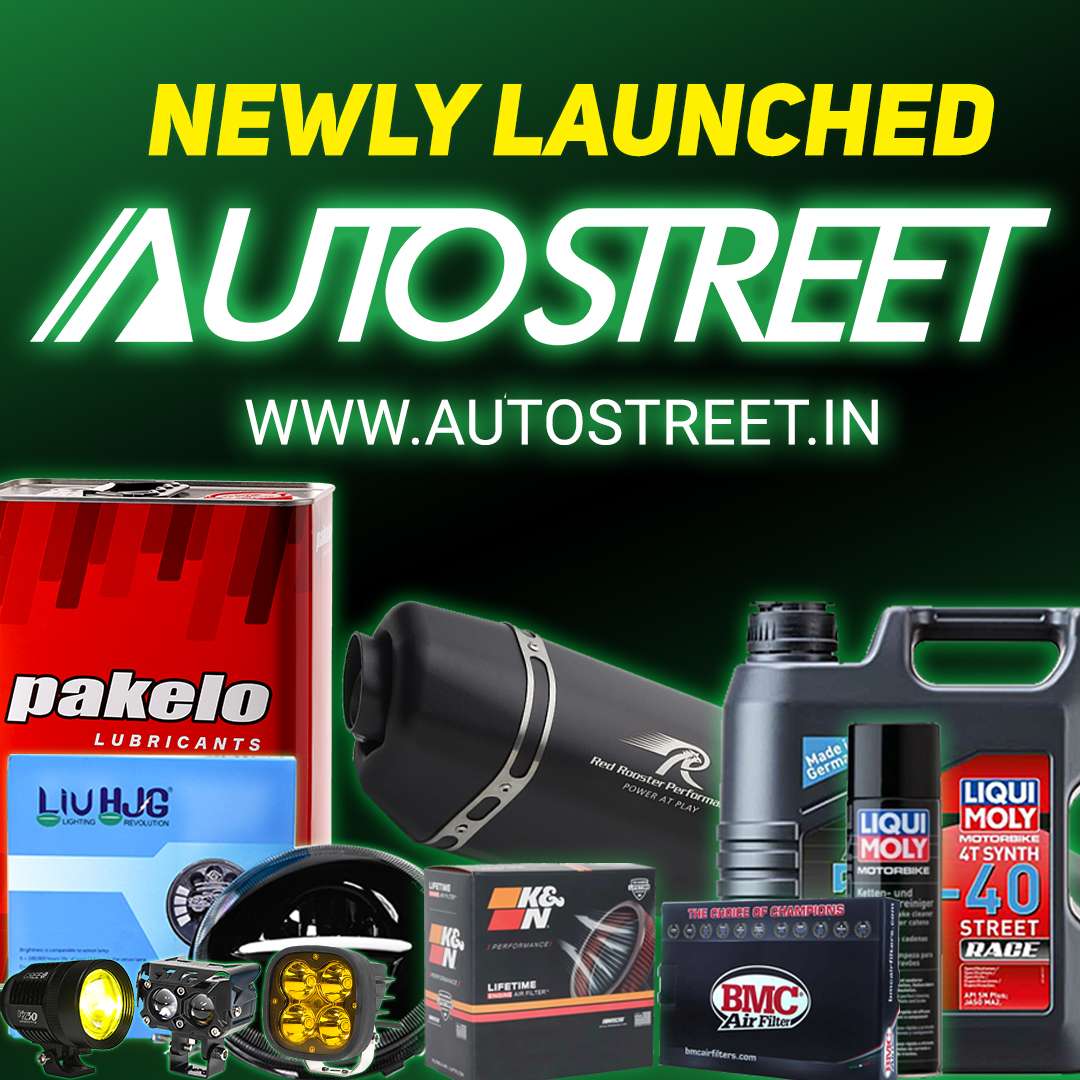 Honda Motor Co., Ltd. has announced a new 250-cc on/off-road model, the CRF250L, which offers an agile ride in a wide range of riding environments from urban to off road riding. The Honda development team, by pursuing total balance and driving stability to the utmost, created a vehicle that enables a broad spectrum of users from beginners to experienced riders to enjoy the sheer fun of handling the machine. The CRF250L is powered by a liquid-cooled 250-cc 4-stroke DOHC single-cylinder engine with powerful output in the low-to-mid rpm range. Low-friction technologies including an offset cylinder are also employed to realize the excellent fuel efficiency of 44.3 km/L (measured at a constant speed of 60 km/h on a level road).
A newly-designed frame makes use of the steel twin-tube structure to offer the rider a nimble ride while ensuring both agility and stability. In addition, an agile, high-performance run-through ability in a wide range of situations from urban riding to off road is realized through the adoption of an inverted suspension with a 250-mm cushion stroke for the front and the Pro-Link suspension with 240 mm of axle travel for the rear.
Styling has been refined to be sharper and more aggressive while inheriting the basic concept of Honda's CRF motocrosser series, resulting in a design that asserts a Honda identity fitting for a new-era CRF. Customers are offered a choice of two color schemes: Extreme Red to present an aggressive image or Ross White for those who wish to impart a cool image.
Main Features of the CRF250L
Engine
The engine aims for powerful output that can be handled with equal ease on on-road and off-road. While achieving powerful torque from the low rpm range to high, the CRF250L's engine also boasts output characteristics expressing the smooth rev-up that typifies a liquid-cooled 4-stroke DOHC engine. The Programmed Fuel Injection System (PGM-FI*), the O2 sensor, catalyzer fitted inside the muffler, and the newly applied low-friction technologies embedded in such components as the offset cylinder and the roller rocker arm all form a synergy that delivers high environmental performance along with excellent fuel efficiency of 44.3 km/L (measured at a constant speed of 60 km/h on a level road).
Vehicle body/suspension
The newly-designed frame makes use of a steel twin-tube design to offer a nimble ride while ensuring both agility and stability, and the oval cross-sectional shape of the main pipe helps boost rigidity while enabling a slim vehicle body. The inverted front suspension employs a Separate Function Front Fork having an inner tube diameter of 43 mm and a cushion stroke of 250 mm in a design that secures both light weight and high rigidity to deliver excellent operability and high driving stability. The aluminum monoblock cast swing arm yields high strength and proper rigidity balance and is paired with a Pro-Link rear suspension having 240 mm of axle travel providing the rider with impressive agility and high road-holding capability from urban riding to off road.
Styling
Styling has been refined into a sharper and more aggressive tone while inheriting the concept of "centralized mass with triangular proportions," a key feature and basic principle of Honda's CRF motocrosser series. This design asserts a Honda identity befitting the CRF for a new era. A surface encompassing tank shrouds, side covers, and a rear fender has been made flush to project an even sharper image. Meanwhile, the muffler cover and tool box on the left side add accent to the design by forming a shape reminiscent of a side racing number plate. The body comes in one of two colors, Extreme Red featuring a red seat to impose an aggressive image and Ross White with a silver seat to emanate a sense of coolness.
Key equipment
A headlight visor that enhances a tough and muscular look and a multi-reflector headlight (60/55 W) with superb visibility.
A multifunctional digital meter that incorporates a fuel meter, a clock, and trip/odometer.
Skid plates that prevent mud, flying gravel, and other elements from damaging the engine.
A handle turning angle that extends to 45° on both left and right in a design made for maneuverability.
Cargo hooks in the rear fender section to make loading convenient.
Fuel tank with a capacity of 7.7 liters.
For detailed photographs visit the Honda CRF250L gallery.
Honda CRF250L technical specifications
Model name
CRF250L
Vehicle name/type
Honda/JBK-MD38
Dimensions (L×W×H) (mm)
2,195×815×1,195
Wheelbase (mm)
1,445
Ground clearance (mm)
255
Seat height (mm)
875
Curb weight (kg)
143
Riding capacity (No. of occupants)
2
Minimum turning radius (m)
2.3
Engine type
MD38E, Liquid-cooled 4-stroke DOHC 4-valve single cylinder
Total displacement (cm3)
249
Bore × Stroke (mm)
76.0×55.0
Compression ratio
10.7
Maximum output (kW[PS]/rpm)
17[23]/8,500
Maximum torque (Nï½¥m[kgfï½¥m]/rpm)
22[2.2]/7,000
Fuel efficiency (km/L)
44.3 (constant speed of 60 km/h on a level road)
Fuel supply system
Programmed Fuel Injection System (PGM-FI)
Starter type
Self starter
Ignition type
Full-transistor battery ignition
Lubricating type
Wet sump
Fuel tank capacity (L)
7.7
Clutch type
Wet multiplate with coil springs
Transmission type
Constant mesh 6-speed return
Transmission gear ratios
1st
3.333
2nd
2.117
3rd
1.571
4th
1.304
5th
1.115
6th
0.962
Reduction gear ratio (primary/secondary)
2.807/2.857
Caster angle (°) /Trail (mm)
27°35´/113
Tire size
Front
3.00-21 51P
Rear
120/80-18M/C 62P
Brake type
Front
Hydraulic disc
Rear
Hydraulic disc
Suspension type
Front
Telescopic (Inverted)
Rear
Swing arm (Pro-Link suspension system)
Frame type
Semi-double cradle