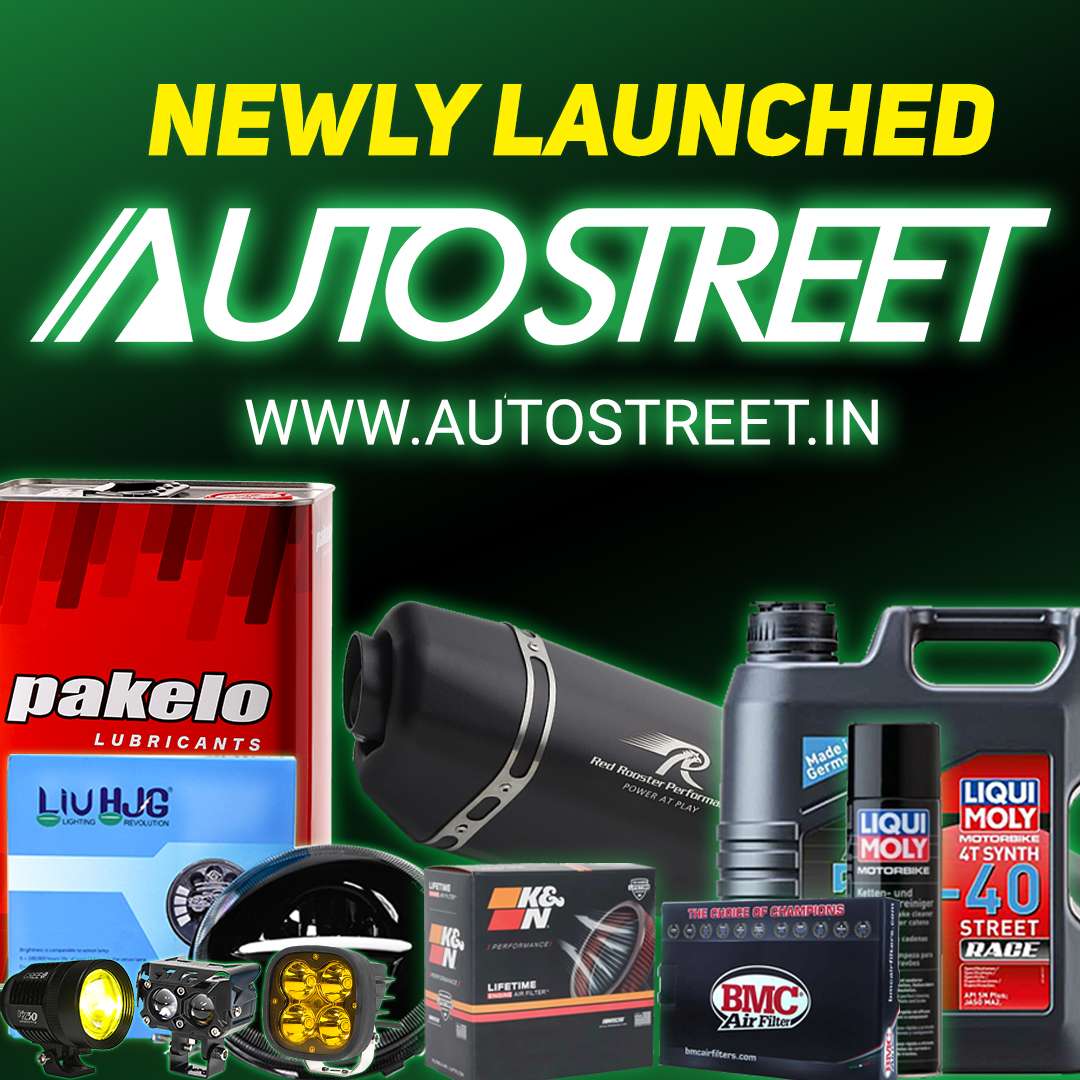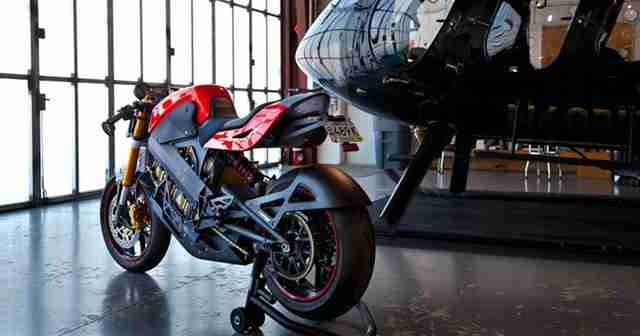 We brought you news of the street version of Brammo Empulse last week and the folks at Brammo have officially released the specifications today. The Oregon-based company will produce two versions, the Brammo Empulse and the Brammo Empulse R. Quite impressive we must say. The Empulse R can reach a top speed of over 100 mph. Brammo claims a range of 121 miles in the city (stop-and-go traffic with an average speed of 19 mph), 56 miles on the highway (at a sustained speed of 70 mph), and a combined range of 77 miles in half-city, half-highway riding.
The Empulse R operates in two riding modes, selectable through a handlebar-mounted switch. "Normal" mode optimizes range by limiting acceleration through reducing the maximum current level. "Sport" mode offers maximum performance by not capping acceleration or speed. Brammo's BPM 15/90 lithium-ion battery has a 10.2 kWh capacity which can be charged with Level I and Level II J1772 charge stations. Brammo says the battery can be fully charged with the 120V Level I in 8 hours while the 240V Level II can fully charge the battery in 3.5 hours. Brammo also claims a range of 5 miles for every ten minutes of charging at Level II. The battery also gets a charge through regenerative braking. The Brammo Empulse R is equipped with a 43mm Marzocchi fork and Sachs rear shock, both of which are fully-adjustable. The front wheel is equipped with dual 310mm brake discs with radial-mount four-piston Brembo calipers while a single two-piston Brembo caliper grips the rear disc.
Check out the Brammo Empulse image gallery for more photographs.
Specifications for the 2012 Brammo Empulse R
Drivetrain
Motor Type
Permanent Magnet AC (PMAC) — Water Cooled
Motor Controller
Sevcon Gen 4
Peak Motor Power
40kW,  @  8,200 rpm (54 hp)
Peak Torque
63Nm  (46.5 foot pounds)
Final Drive
Direct Chain Drive (14/48) 520 O-ring chain
Transmission
IET 6 speed gearbox with multi-plate, hydraulic activated wet clutch
Emissions
None
Battery
Battery Type
Brammo Powerâ"¢ BPM15/90 Lithium-Ion ( NCM Chemistry)
Battery Pack Capacity
9.31 kWh (nominal), 10.2 kWh (max)
Battery Pack Voltage
103.6 V (nominal)
Recharge J1772
Level I maximum charging time:   8 Hours. (0 — 99% SOC, no cell imbalances)
Level I and II
Level II maximum charging time:  3.5 Hours.  (0 — 99% SOC, no cell imbalances)
110V AC to J1772 Level 1 Adapter included
Every 10 minutes of Level II charging adds up to 5 miles of range
Battery Cycle Life
1,500 cycles to 80% capacity (100% DOD)
Performance
Max Speed
100 + mph   (160 + km/h)
Driving Range
City: 121 miles*   (195 km)
Highway: 56 miles**    (90 km)
Combined: 77 miles***  (124 km)
*SAE City Riding Range Test Procedure for Electric Motorcycles (variable speed, 19 mph / 30km/h average)
**SAE Highway / Constant Speed Riding Range Test Procedure for Electric Motorcycles (70 mph / 113 km/h  sustained)
*** SAE Highway Commuting Cycle (.5 City weighting, .5 Highway weighting)
Operating Modes
2 Operating Modes selectable through the handlebar switch:
1. "Normal" — limits acceleration by reducing maximum current delivered to the motor through the motor controller in order to maximize driving range.
2. "Sport" — provides maximum performance in both acceleration and top speed.
Regenerative Braking
Under deceleration, energy is returned to the battery system to both extend driving range and provide familiar rider feedback.
Operating Cost
Assuming 13 cents /kWh for electricity:
1 cent per mile around town
2 cents per mile on the highway
Approximately 400 miles for every $4.00 of electricity (city)
Data Collection
Brammo DDCâ"¢ (Dynamic Data Collection) records key motorcycle parameters at 1Hz (1 sample/second) for analysis and service support.
Chassis
Frame
Brammo E-Beamâ"¢ Aluminum, Fabricated by Accossato in Italy
Suspension / Front
Fully Adjustable 43mm Marzocchi Forks
Suspension / Rear
Fully Adjustable Sachs Shock
Triple Clamps
Forged Aluminum
Swing Arm
Tubular Steel, Fabricated by Accossato in Italy
Sub Frame
Tubular Steel, Fabricated by Accossato in Italy
Brakes / Front
Dual 310mm Brembo floating disk with twin four piston Hydraulic Brembo Brake Calipers, Radial Mount.
Brakes / Rear
Brembo single disk with dual piston Hydraulic Brembo Brake Caliper
Wheels– Front / Rear
17″x 3.5″ Marchesini / 17″ x 5.5″ Marchesini
Tires– Front / Rear
120/70-17 AVON AV79 / 180/55-17 AVON AV80
Instrumentation
LCD display; speed, tach, odometer, gear position, energy consumption, battery status, estimated range and system status
Dimensions
Wheelbase
58.0″    147.32 cm
Seat Height
31.5″     80.0 cm
Width
31.8″ (bar end-to-bar end)     80.77 cm
Height
42.6″ (highest portion of the dash)    108.2 cm
Length
81.3″   206.5 cm
Ground Clearance
7.3″     18.54 cm
Rake / Trail
24 degrees / 3.8″
Storage Capacity
Optional Brammo hard saddle bags and top trunk.
Fuel Economy
485 mpg-e      206 km/L-e
Vehicle Weight
440lbs. / 200kg
Carrying Capacity
Cargo Capacity   365 lbs. / 165.6 kg
(805 lbs. / 365.1 kg total combined motorcycle, rider, passenger and cargo)
Warranty
2 Years (Limited Factory Warranty) 1 year Fender-to-Fender Limited Warranty, 2 year Limited  Powertrain Warranty (Batteries and Motor)
Colors
True Blood Red, Eclipsed Black, White Noise