This saying is indeed true as motorbike riding brings out tons of emotions, whether its pleasure, exhilaration or relaxation! Nothing compares to the joy of cruising down the miles of dramatic scenery, from clifftop ways to serene tree-lined paths through unending rolling fields.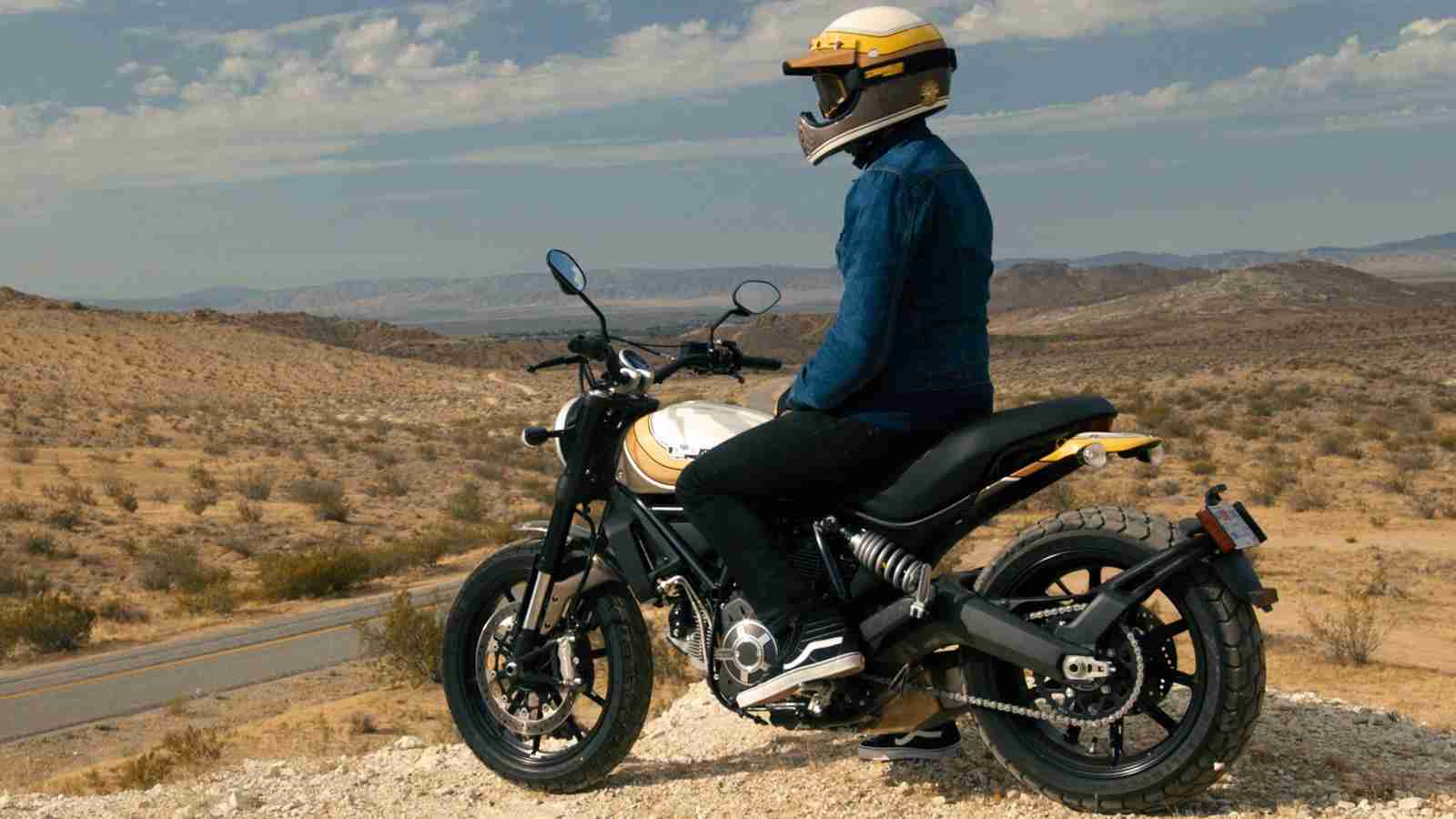 Undeniably, riding a bike can be a lot of fun. But do you know that there are many other benefits which you might be unaware of? When it comes to the reasons why you enjoy riding your bike, now you can add these four hidden benefits to your list:
Helps Burn Calories
Yes, one can burn a significant number of calories while riding a bike. Motorbike riding doesn't simply makes you look cool, but improves your health too!
On an average, you can burn about 150-200 calories per hour, which is even better than a relaxing jog in the park. Moreover, riding a bike burns more calories than driving a car – you can burn an extra 40 calories per hour!
The legwork required to back up your motorbike and the steady act of balancing is much more work than relaxing behind the steering wheel. Additionally, keeping up the right stance on your motorbike likewise keeps your body fit as a fiddle and also enhances the muscle tone.
Improves Your Brain
We all love a perfectly toned body. But let's not forget to appreciate the significant role an active brain plays in accomplishing this goal. Good news is that motorbike riding can improve your brain function too. A study conducted by Ryuta Kawashima (by partnering with Tohoku University and Yamaha Japan) found that riding a bike can improve your cognitive function, by as much as 50 percent!
The concentration required while riding keeps your brain functioning at its current peak. Incorporating riding into daily life, therefore, can improve various cognitive functions and have positive effects on your emotional health such as stress reduction.
You will Find Your Zen
Frequently, in our everyday lives, our minds are engrossed in either the future or the past. In our workplace, we stress over deadlines and presentations. In our personal lives, we often dwell on our past, thinking about how things could have been different now! But how do we embrace the present and enable calm to wash over us?
The answer is motorbike riding; it is the perfect way to release stress! The clear connection between your body and mind elevates your level of focus – the focus on "doing" rather than stressing over life's worries.
And every time when you accelerate your bike while enjoying a scenic ride, it leads to an adrenaline rush, releasing endorphins. This makes you feel great as well as enhances your mindset.
Commuting is Easier and Fun
If a motorbike rider zooming by seems happier than the average traffic-bound car commuter, don't be surprised! Even a recently conducted study found that two-wheeled commuters are happier than their car-caged peers.
Additionally, travelling by motorbike can save up to three hours of travelling time per week, as compared to travelling by car. This is the reason why this option appeals to so many people. Moreover, with the amount of traffic increasing every year, riding a bike is the best way to cut your journey time.
Ride Safe with Bike Insurance!
Let's face it -while bikes are cool, there is always an element of danger involved with riding. And when used recklessly, bikes can be extremely dangerous. Even in the hands of an experienced rider, sometimes fatal accidents can still occur. However, responsible use, proper training, wearing protective gear and having bike insurance can make a massive difference!
Bike insurance is the best way to avail maximum financial protection for your bike from unforeseen events on the roads. Whether you are an experienced rider or not, buying a comprehensive two-wheeler insurance policy should be your top priority. Here's why:
It will cover any damage caused to your bike due to an accident, fire, theft, riot etc.
Your bike will get coverage against natural calamities
If you (rider) suffer injuries in an accident, your medical expenses will be covered
It will offer coverage to third-party for injuries suffered and property damage
So, just the way your bike plays a constant companion through all your journeys, make bike insurance a perfect companion for your two-wheeler!