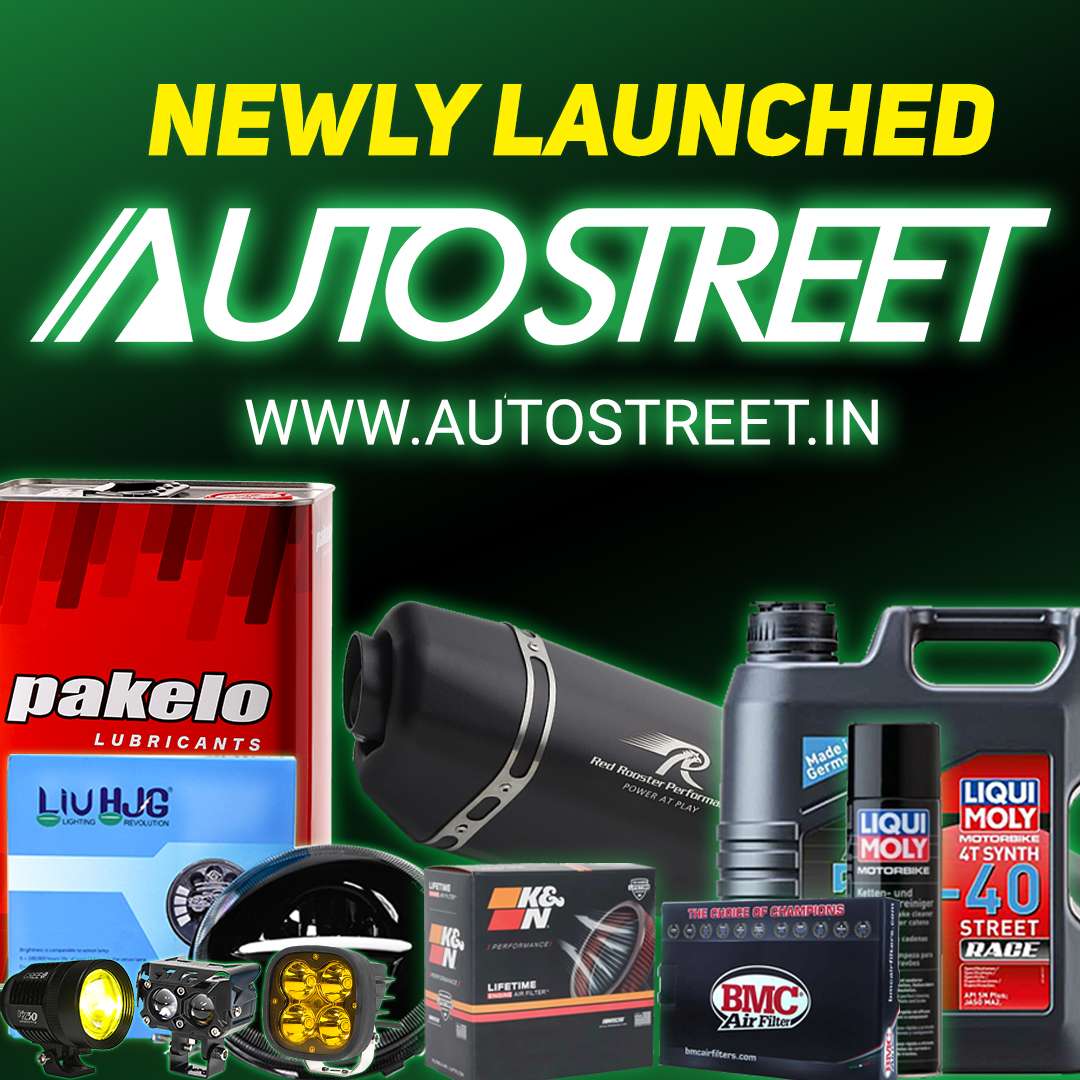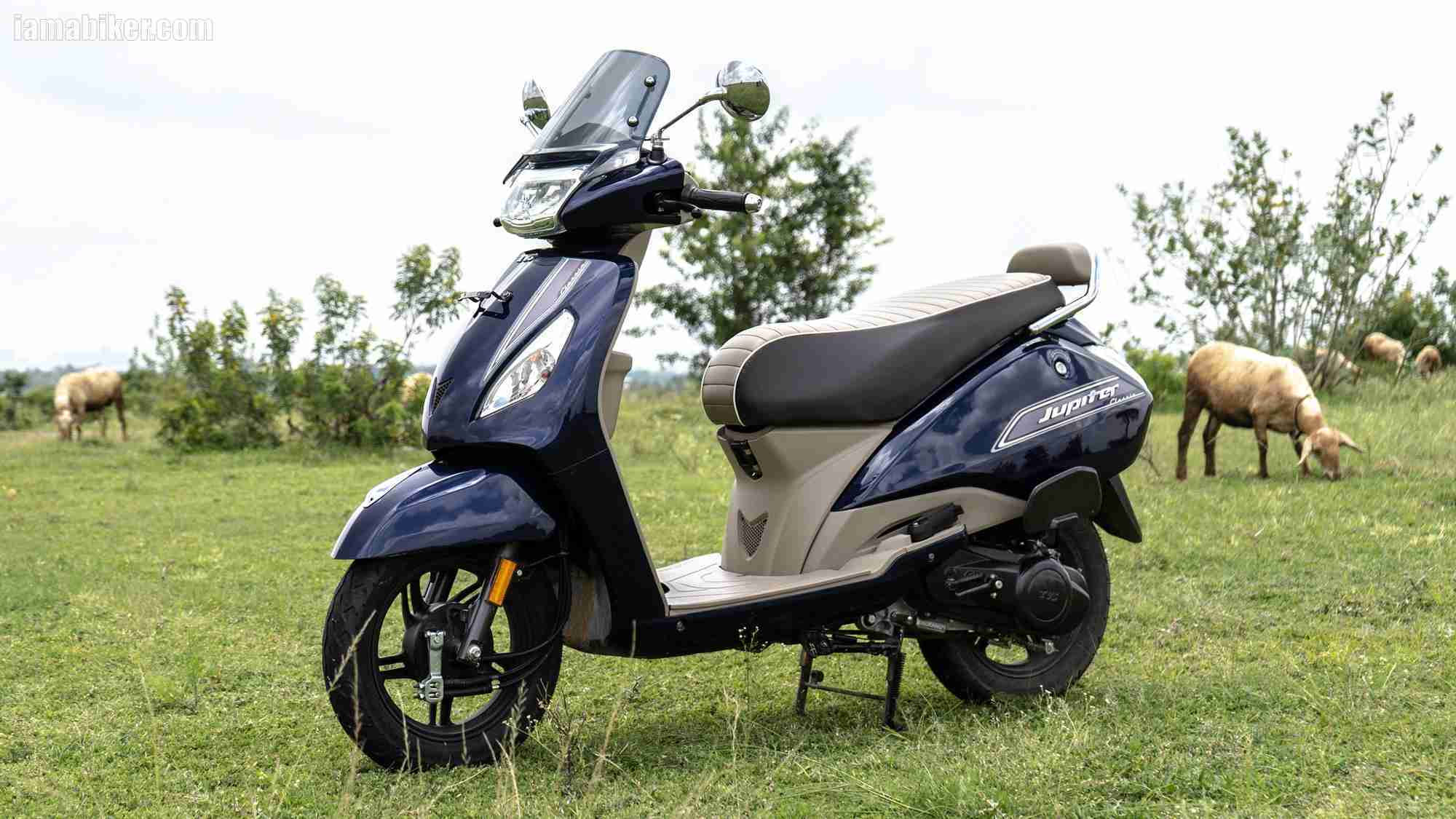 While engine, designs and shapes vary with every manufacturer, ultimately we all want only one thing with scooters, ease of use. And that's what has driven the scooter market to the top in India with top brands battling it over with multiple options and features. If you are a regular here, then you will know that we are not huge fans of gimmicky features. A two wheeler has a job to do, either to make you smile like an idiot behind that visor or make a part of your life easier while not breaking the bank.
The latter is where typically scooters come in, especially for us in India. While there is a slow momentum building towards performance scooters we believe that will diversify into a niche segment with most scooter sales still being needed for a simpler life.
When we first rode the first edition of the Jupiter back in 2015 it was clear that TVS had put in a lot of work to make this scooter a very viable option for a lot of different user types. And now a good 5 years later, this very scooter is still relevant and now BS6 ready.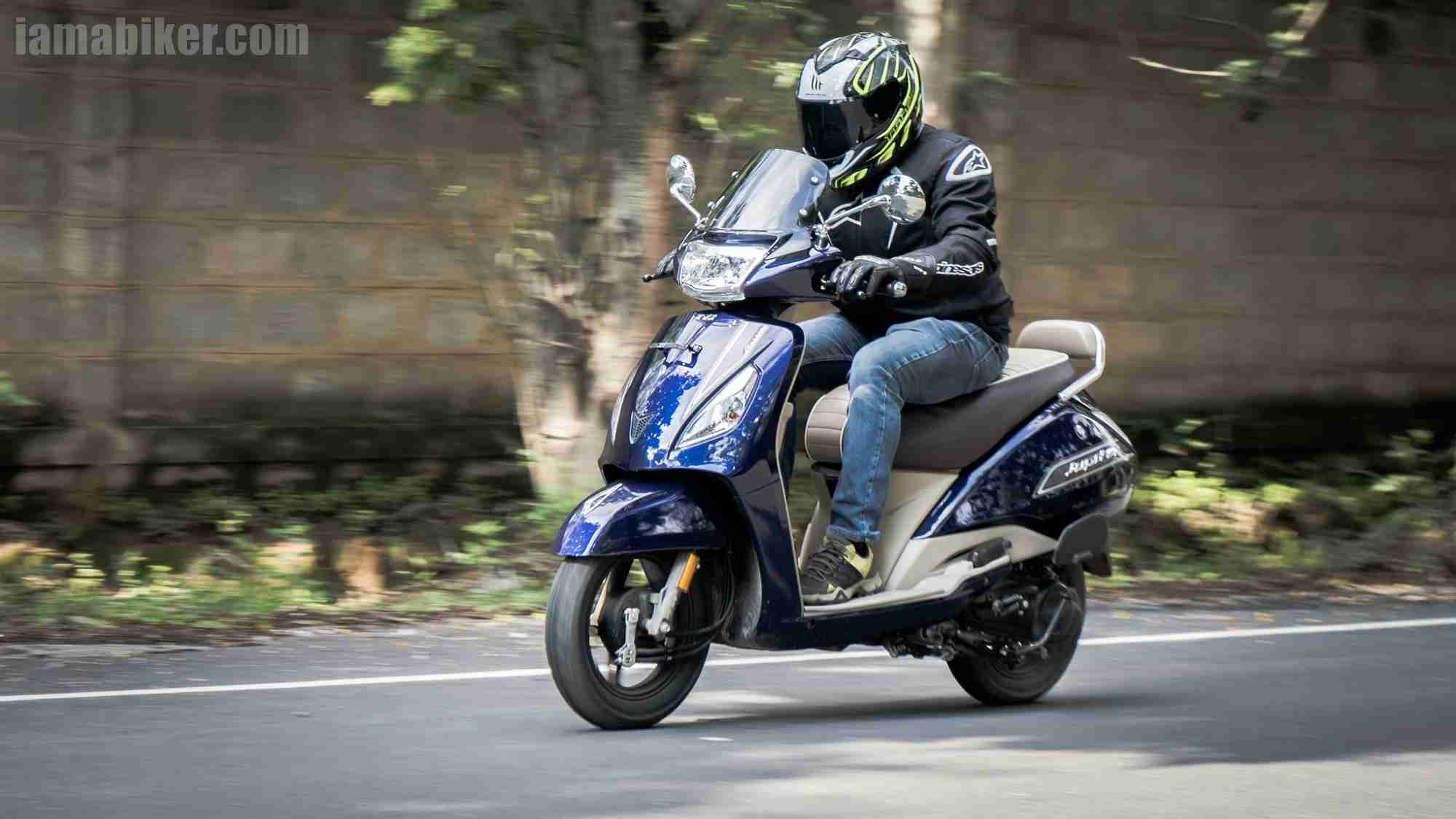 This updated BS6 engine produces 7.47 PS @ 7000 RPM and 8.4 Nm @ 5500 RPM. Decent numbers but what's impressive is the refinement that it offers. The fuel injection system has made the throttle response crisp and responsive and even with a pillion you get instant and linear power delivery. The exhaust note is also a pleasant and refined one which gives it a premium feel. Couple all of this with the good mileage of close to 50 kmpl, the TVS Jupiter already has surpassed the most important consideration for a scooter buyer.
Yes, we must say the TVS Jupiter does look big and with a weight of 109 kgs its a bit heavier than some of its competitors. But you would be wrong to assume it feels bulky to ride. It has a very well balanced design due to which you are easily able to manage the scooter. Even putting it on centre stand is very simple thanks to the E-Z centre stand.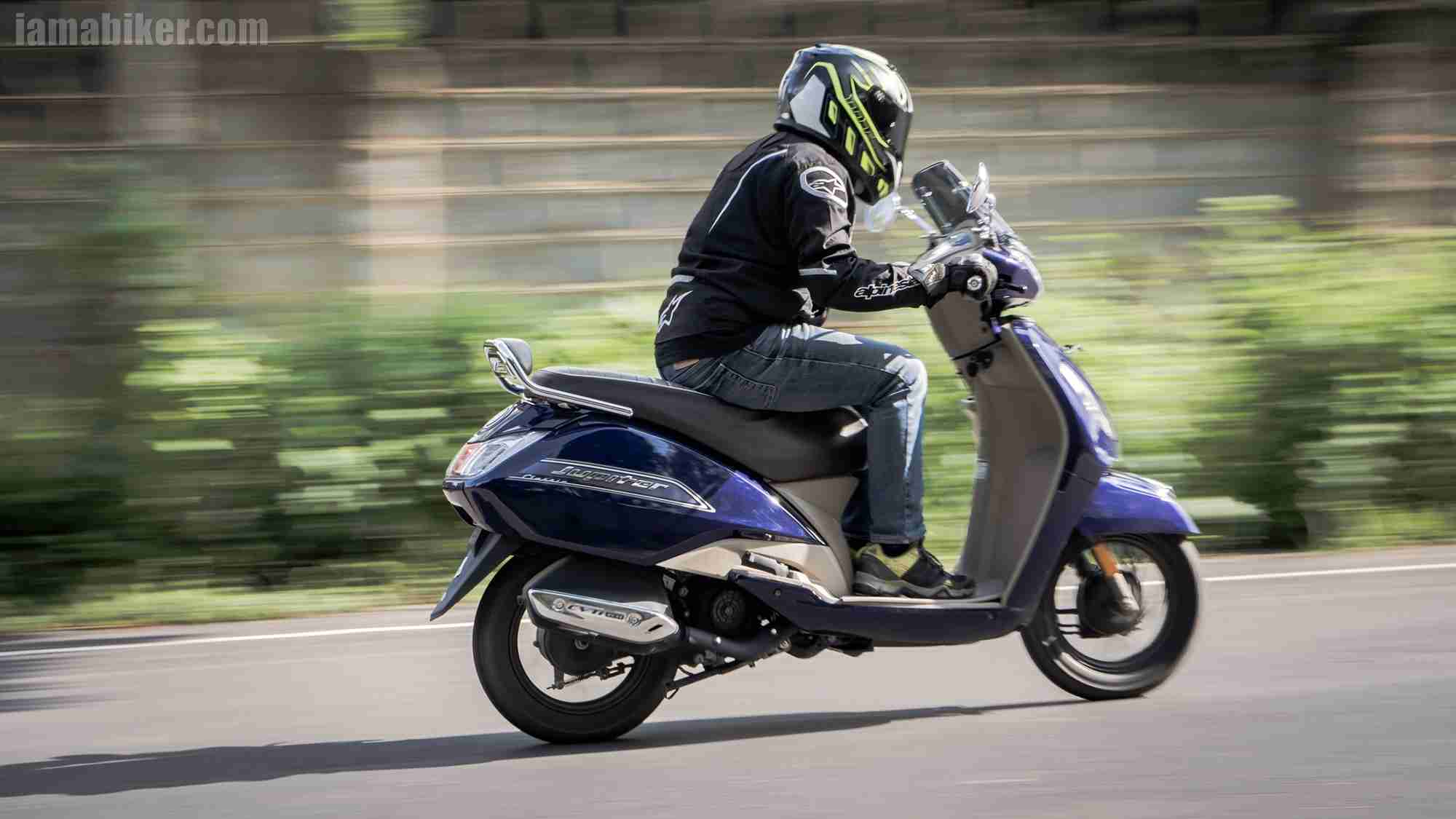 The long wheelbase also keeps it stable and while the short turning radius keeps it nimble for squeezing through traffic. The best part for us was the amount of space available at the front. Even with our taller riders on it, there was never an issue with knee space and its still had ample space to hook on those bags. This coupled with the large under-seat storage makes commuting a whole lot easier.
The Classic version that we rode comes with drum brakes and while these never let us down, definitely a disc setup would have been better.
Another key aspect was the suspensions and that proved to be quite comfortable. But lets be real its a scooter so you cannot blast through a off road patch and expect it to keep up. But for the primary usage case of city and occasional bad roads the TVS Jupiter was quite comfortable. The rear suspension being adjustable also is a welcome addition.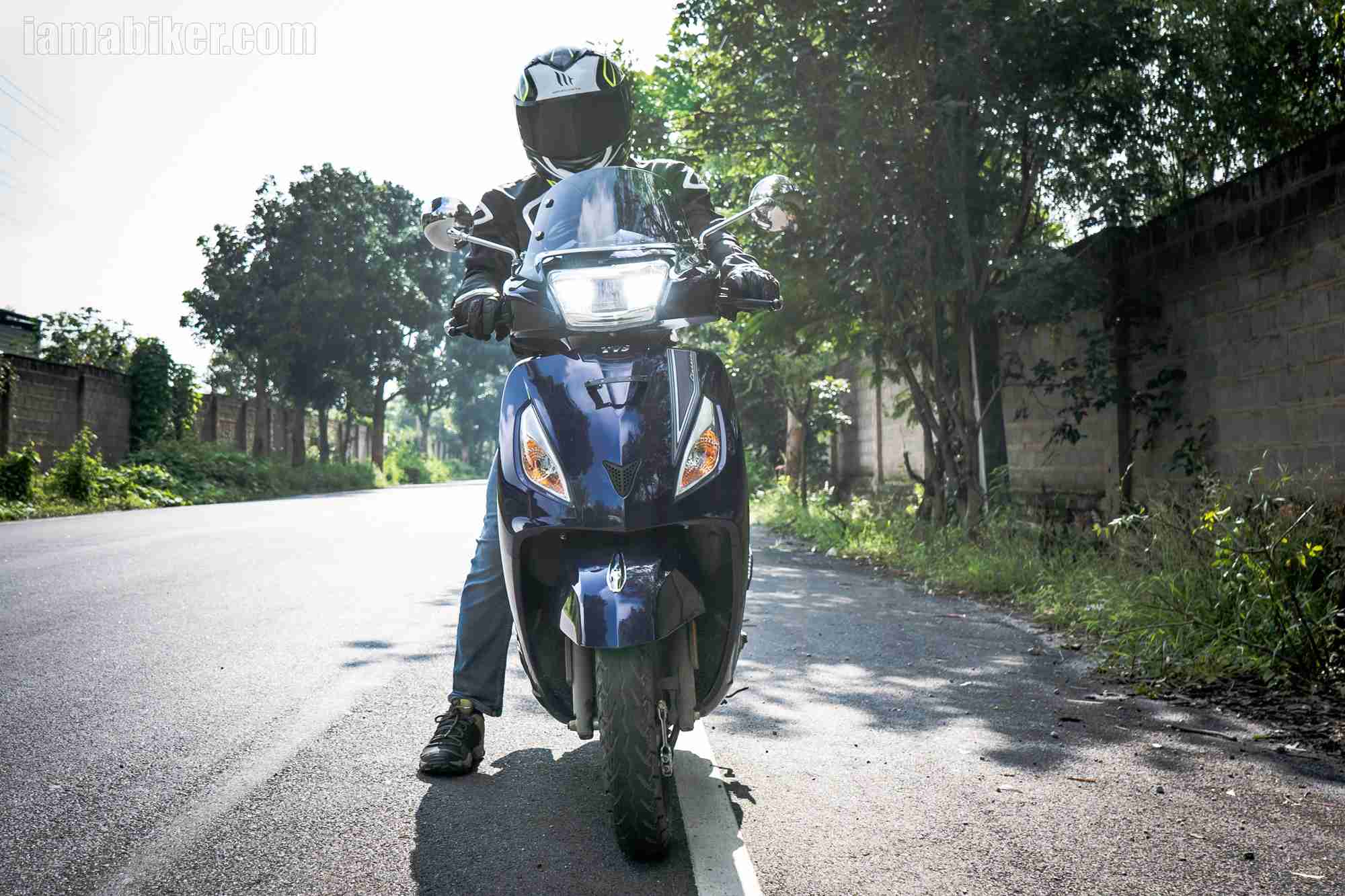 All in all like we said, while we get a lot of frills from every scooter nowadays whats important is that the core machine that you get fulfills the basic need of a scooter and in that aspect we are happy to say that the TVS Jupiter is up there with the best.