The Superleggera V4 is the most powerful and technologically advanced production Ducati ever built and it has been officially unveiled. Of course, it is a limited edition model. Only 500 individually numbered motorcycles will be made.
With the Superleggera V4, Ducati fulfils the dream of pushing back the limits of engineering, attention to detail and motorcycle design, with a project that represents the Bolognese company's greatest masterpiece in terms of engineering, performance and design.
Powering this new motorcycle in an eye-catching Desmosedici GP19-inspired red livery is a 998cc, 90-degree V4 that puts out a whopping 224bhp! This figure can further be increased by 10bhp by slapping on a titanium Akrapovic that is included in Racing Kit supplied with the bike.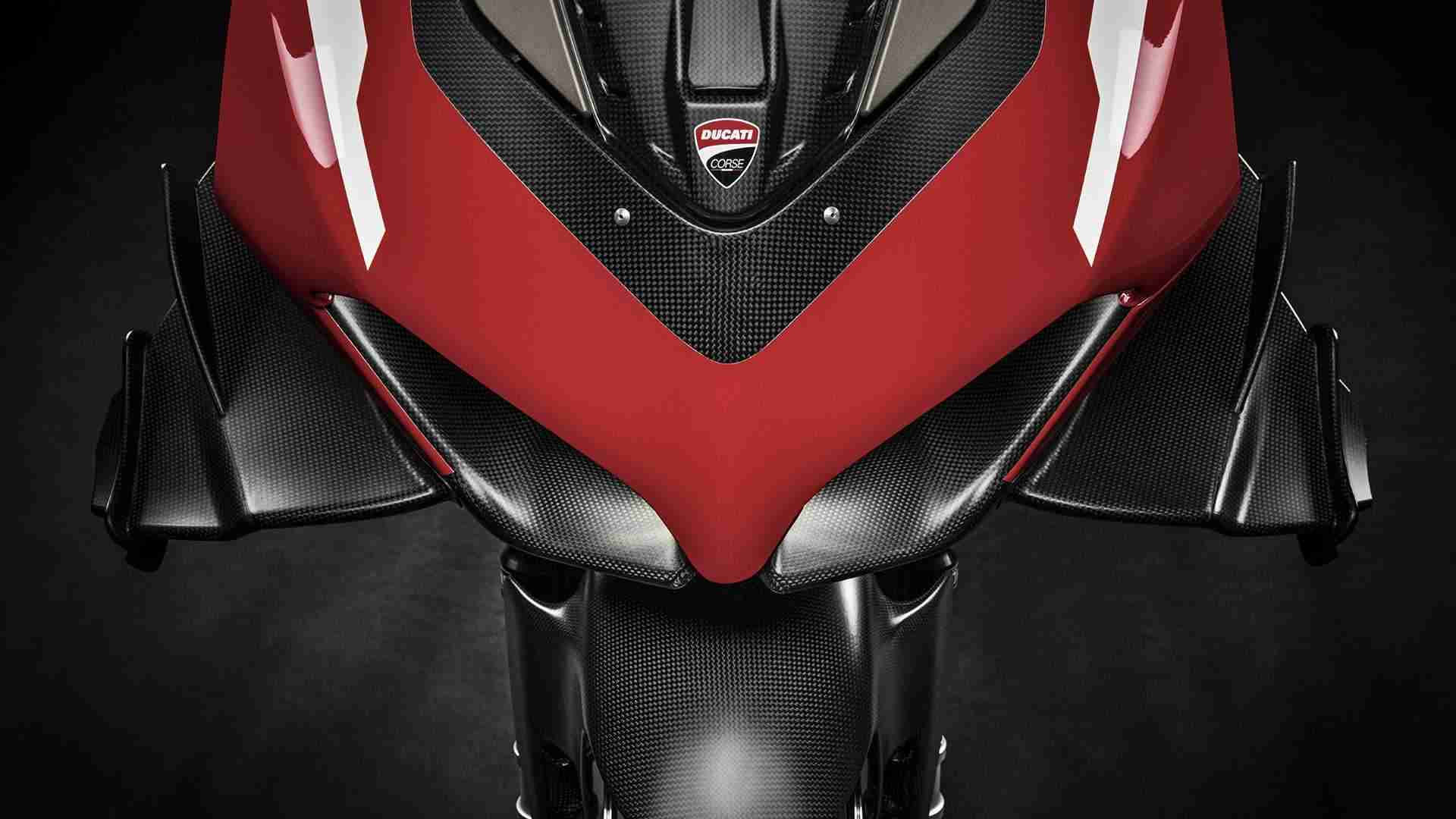 Since it is a Superleggera, it has to be lightweight. Well, that's the whole point of this bike – lightweight and powerful. To achieve that, Ducati used carbon-fibre, lots of it. So much so that the Superleggera V4 is the only street-legal motorcycle in the world with a carbon-fibre chassis, swingarm and wheels. Its fairing is also made up of carbon-fibre. Thanks to all these parts, the Superleggera V4 weighs just 159kg dry which is 16kg less than that of the Panigale V4.
No wonder it has a record-breaking power-to-weight ratio of 1.41 hp/kg for a road-legal sports bike. Oh, and if you get the racing kit, this figure improves to 1.54 hp/kg as the overall weight of the bike reduces even further to 152.2kg.
Ducati Superleggera V4 also features biplane aerofoils that are inspired by the 2016 Ducati MotoGP. They guarantee a downforce of 50kg at 270kph, 20kg more than that created by the aerofoils on the Panigale V4 MY20 and V4 R. This downforce improves acceleration, by countering the tendency to wheel-up, and increases braking stability.
Of course, there is a bunch of electronics to help the rider utilise the most out of this machine. There are three reprogrammed Riding Modes (named Race A, Race B and Sport) and – for the very first time – five additional Riding Modes that can be personalised with the rider's preferred settings. Riders can monitor lap times via the upgraded Lap Timer, which can record finish line and split times coordinates for five favourite circuits. Ducati has also added the latest-generation electronics package including EVO 2 strategies for the DTC and DQS up/down.
Other standard items include a lighter Ohlins suspension system, with a pressurised fork and lighter machined aluminium fork bottoms, a titanium shock absorber spring and GP-derived valves that improve the damping of road bumps during the initial compression stage.
The braking system is the best in the Brembo production range, with an MCS calliper featuring a remotely adjusted lever gap and Stylema R callipers, exclusive to the Superleggera V4, to provide greater front-brake stroke consistency in long track runs.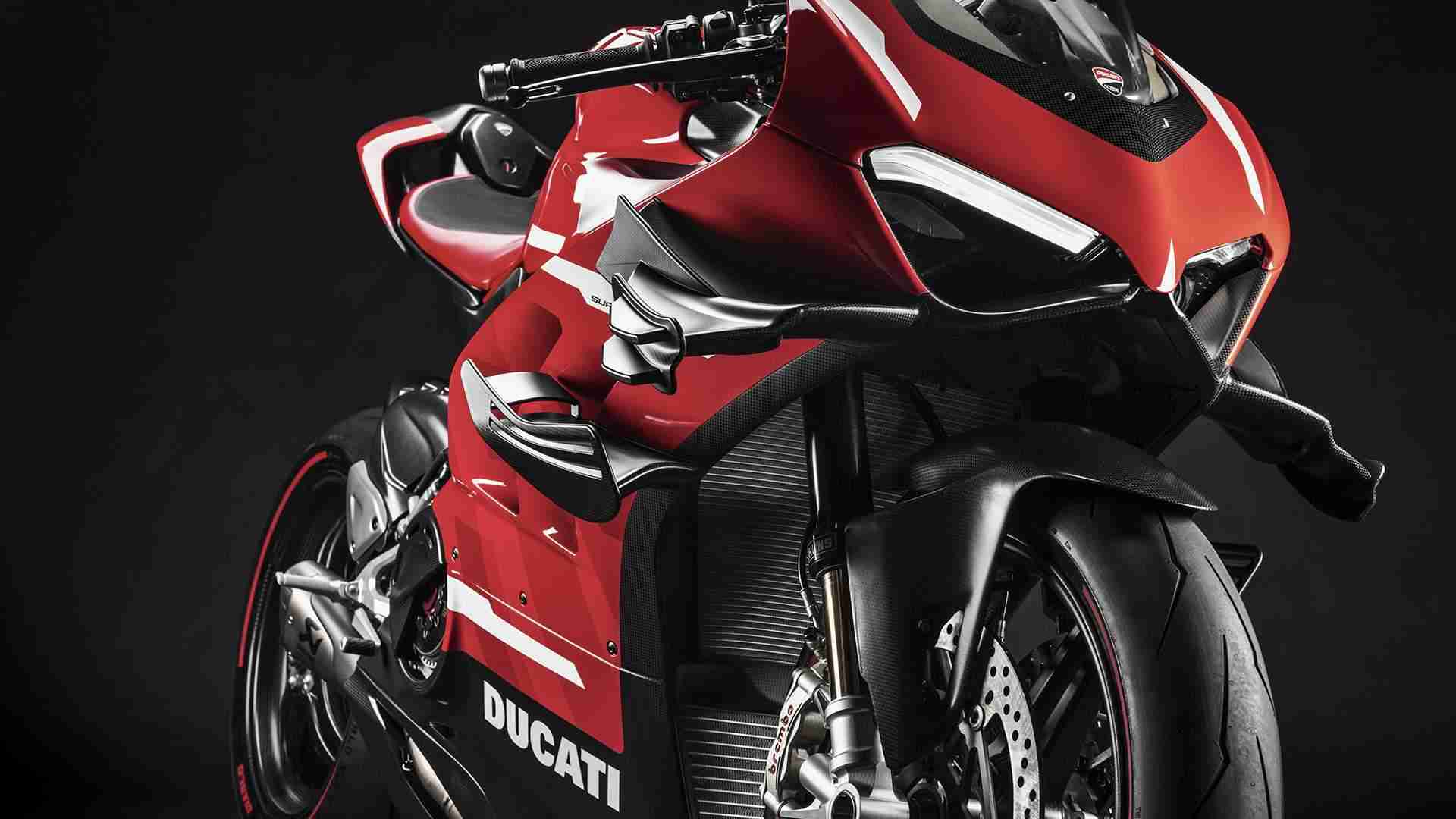 The start of deliveries is planned for June 2020 in Europe and, given the extreme complexity of the production of so many components, the rate is limited to only 5 bikes/day. However, all the bikes will be produced within 2020.
Who's buying one?
---
For the latest news in your mailbox click HERE to subscribe to our daily newsletter!
or
Click HERE to Download our APP for all the action right on your mobile device!