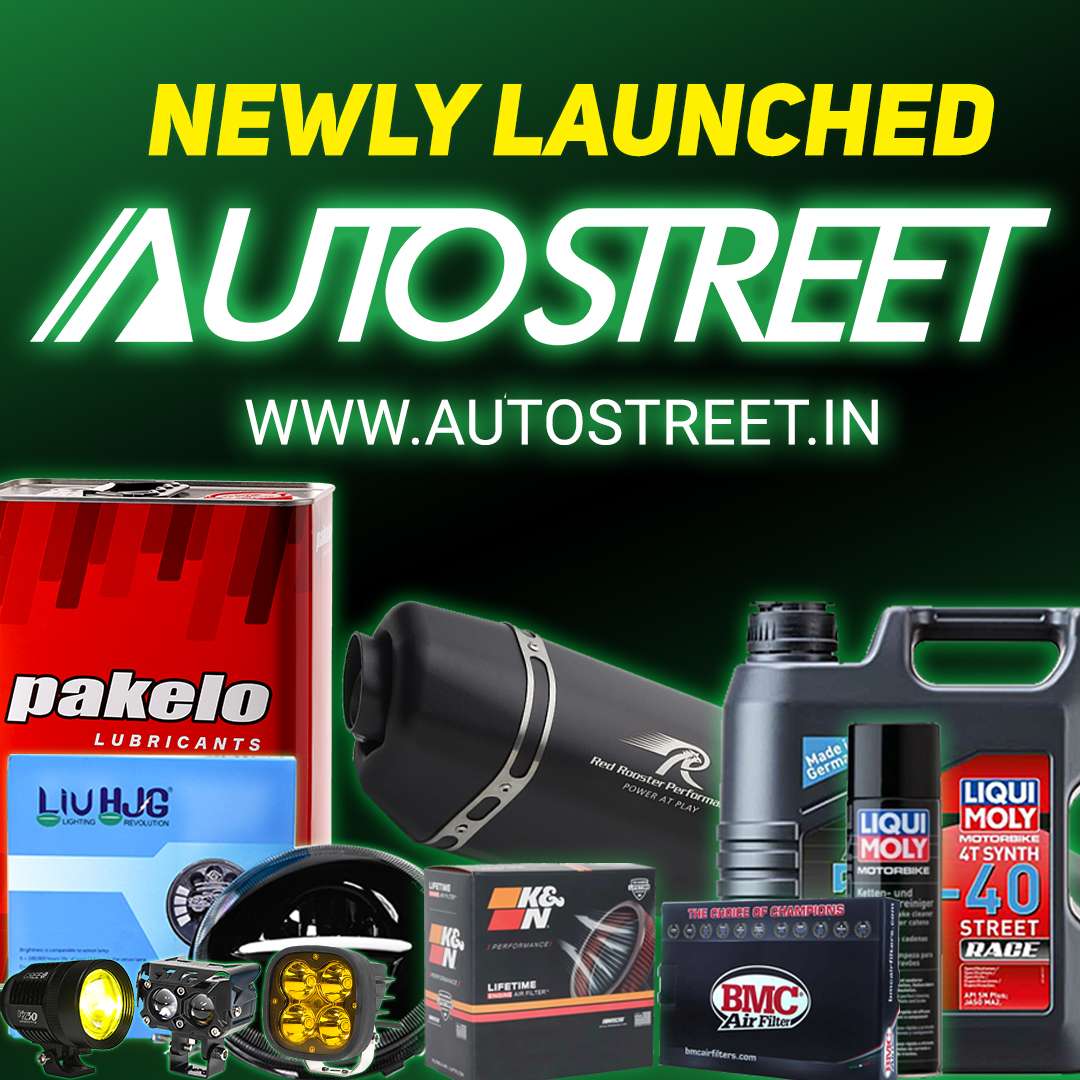 After riding a 2012 TVS Apache RTR 180 ABS for almost 7 years, it was time for me to upgrade. I did a lot of research, basically watched umpteen video reviews and browsed the Web, and narrowed down to the KTM Duke 250. Why this one? That's for another day. So, I went ahead and booked it on 1st July 2019 and I'm still (at the time of writing this) waiting for KTM (Lucknow) to deliver it to me.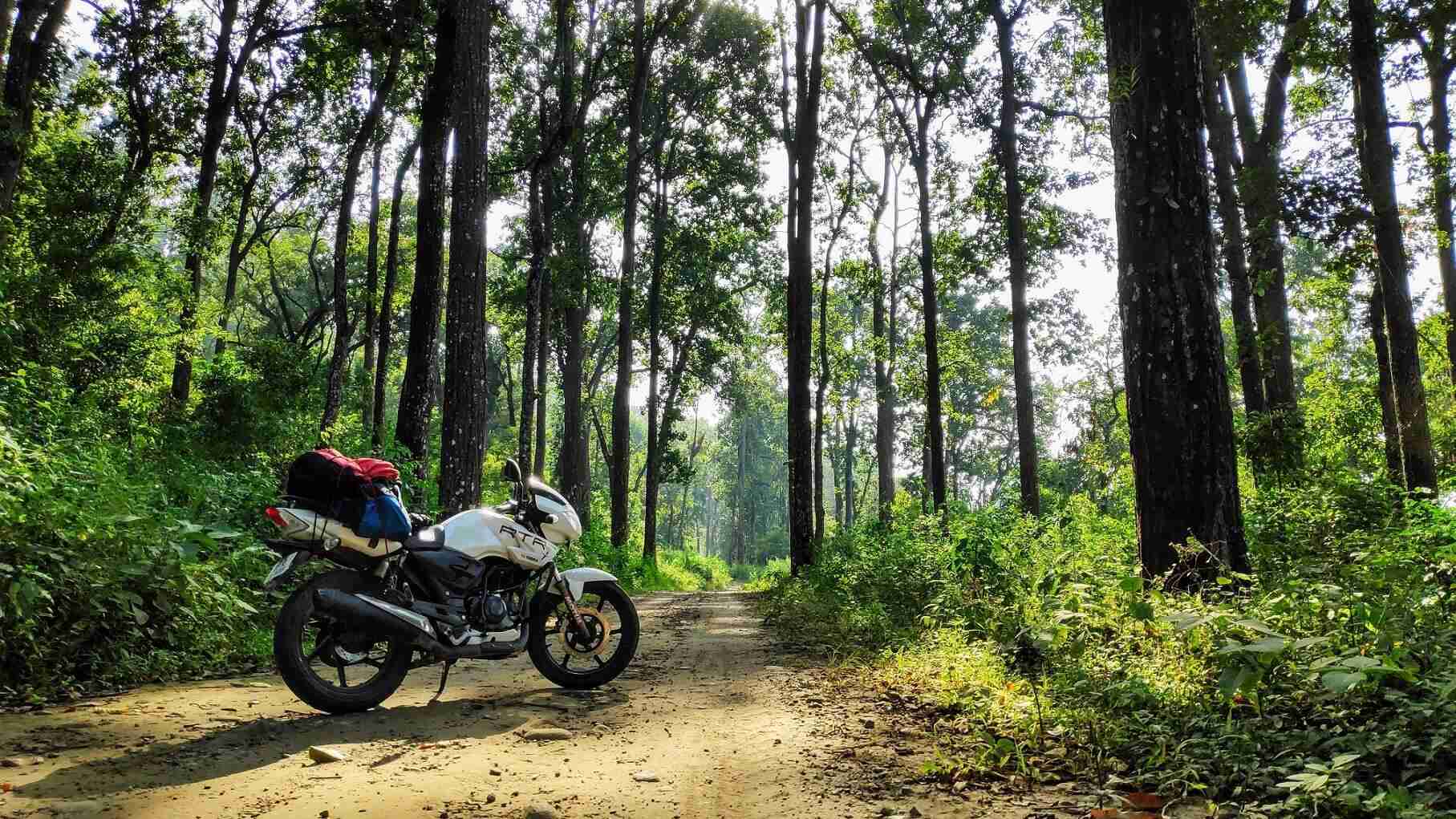 Ever since I booked my bike, I've been super excited (and impatient) and thought of getting a set of new riding gear as well. So, like a good boy and a better motorcyclist, the first thing that I ordered was a new helmet (HJC FG-ST Crono – stay tuned for more on that!). And then, I started looking for a pair of new riding gloves. I already have the TBG SPORT Full Gauntlet gloves for track and touring purposes. Thus, I wanted to have something for everyday commuting and short rides. And, coincidentally, ViaTerra launched its all-new Holeshot gloves. Great timing, guys!
I've used a few of ViaTerra's products in the past (Velox, Fly, and Marine), and was quite happy with them. So, I didn't give a second thought and placed an order for their new Holeshot gloves and here's my first impression of them.
The Packaging
The ViaTerra Holeshot gloves came packed in a soft cardboard box which had, of course, the gloves, an instruction/information booklet of some sorts, and few stickers. I like the new font that ViaTerra have chosen.
The gloves themselves were packed in a high-quality plastic bag/pouch. And they weren't just stuffed in but properly arranged. There's a clip attached to the tag inside that holds the gloves together. I mean, yes, it's a trivial thing to mention but just the fact that it is there tells you the kind of attention to detail the company has thought of. I think it's a nice touch.
The Product
Aesthetics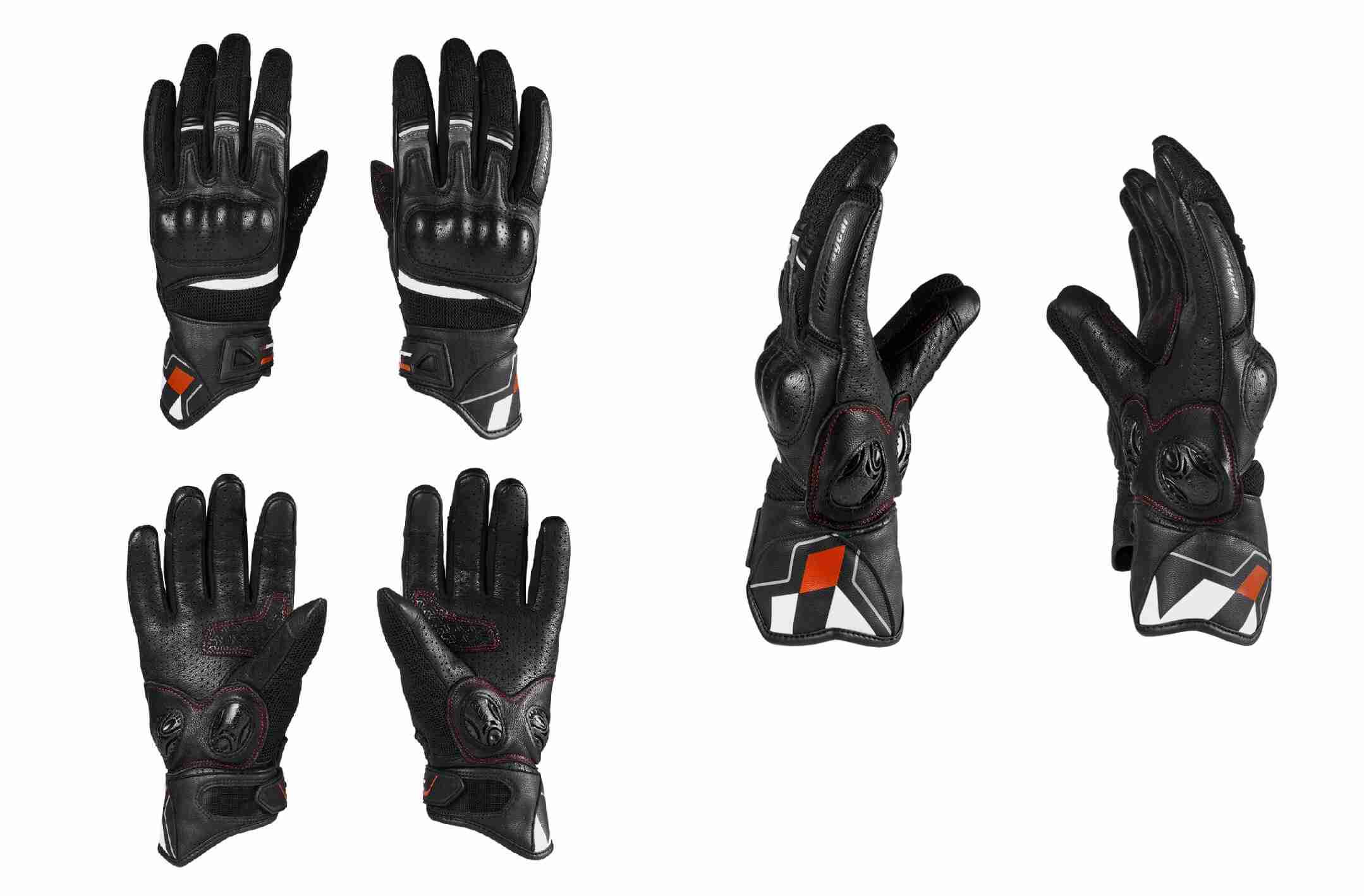 The first thing that I noticed about the ViaTerra Holeshot gloves was the design. Aesthetically, they are well put together. I like the colour combination of black, red, and white. Also, the fine red stitching on the palm side is a nice touch. I guess, this entire setup isn't just random but has something to do with the brand's colour philosophy. I also like the branding on the pinky finger. It kind of hides in plain sight; it's very subtle. So, kudos to ViaTerra's design department.
Materials and Protection
ViaTerra have used different kinds of materials in the making of the Holeshot. There's goatskin leather which serves two main purposes – durability and comfort. For proper ventilation, there is heavy duty 3D mesh. There's also a silicone patch between the index finger and the thumb for providing the extra grip on the handlebar. The added 3M reflective piping on certain parts that you're more visible in the dark.
A clever feature of the Holeshot gloves is that they're touchscreen friendly. They've got special conductive leather panels on the tip of the index finger and thumb. This allows you to use your smartphones and other touch-sensitive devices with ease. Another interesting feature is the clip that allows you to attach the gloves together so that they don't get separated and lost.
For protection, there are TPU protectors over the knuckles and KNOX SPS 303 protection on the palm side (scaphoid area). ViaTerra have gone one step ahead and got the placement of the KNOX SPS physically verified at the KNOX headquarters in London.
Fit and Feel
Since I haven't ridden yet with the Holeshot on, it wouldn't be right to comment on how would they hold in prolonged use. But for the short period of time that I wore them, they were quite comfortable, felt premium, and were a snug fit for me. Yes, putting them on and off is slightly difficult as the wrist section has been deliberately narrowed down for safety reasons. But it's still less cumbersome than getting on a full gauntlet piece.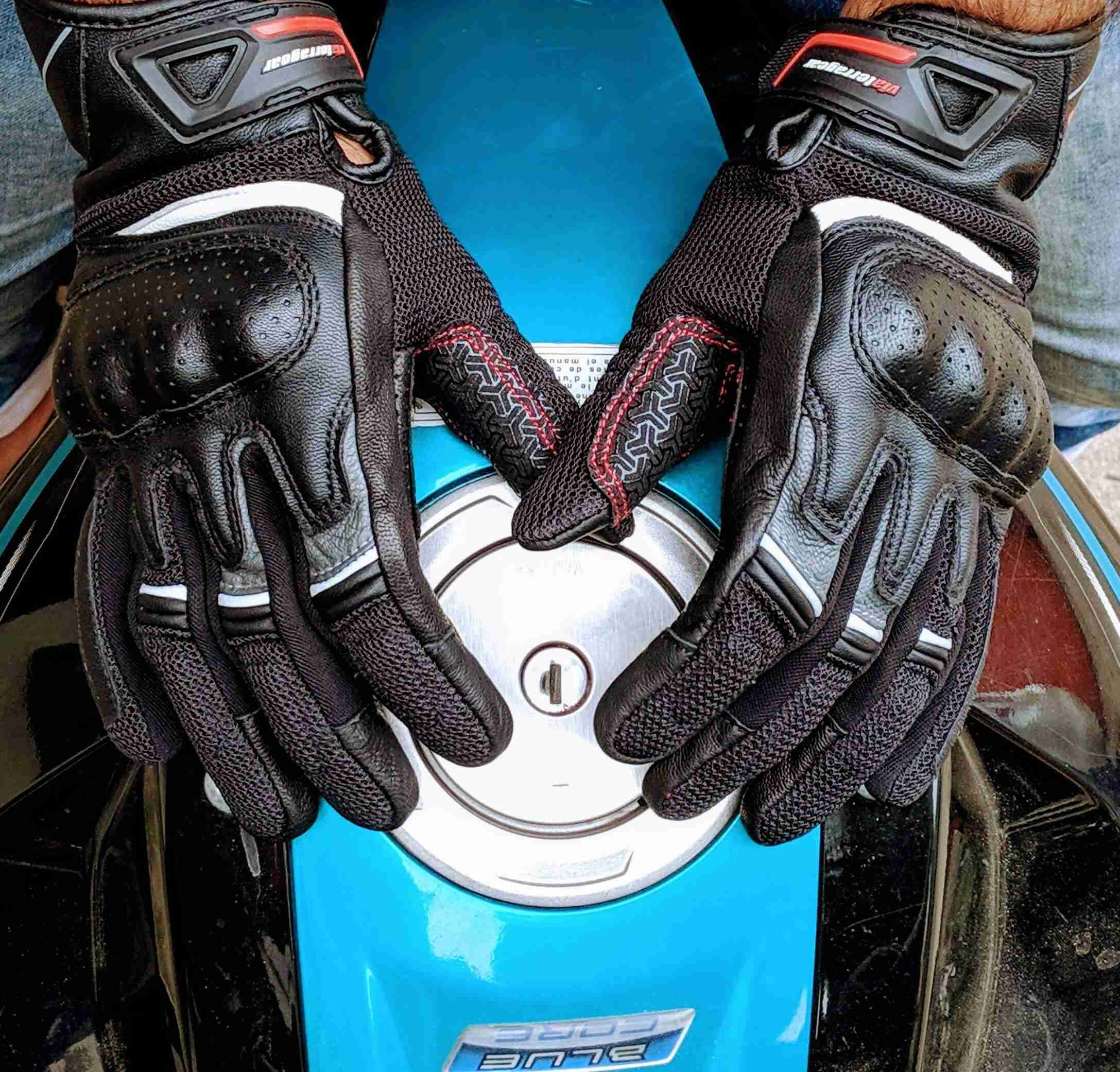 Verdict
For what it seems till now, ViaTerra has done a great job with the Holeshot. And considering the fact that this is their first-ever pair of gloves that they've launched, marking off so many right checkboxes at such a price is really commendable. What are your opinions about the ViaTerra Holeshot gloves?
I'm looking forward to using these gloves but for that, I need to have my bike! Are you listening, KTM?! Deliver my bike already!
Will get back to you guys after I clock some miles on both my bike and the new gloves for a long term review.