Revolt RV 400 has been one of the hottest gossip topics for the last few days. And why shouldn't it be? It is 'India's first AI enabled electric motorcycle' that has just been unveiled. The RV 400 is Revolt Motors' first electric motorcycle which has been worked upon for around two years. It looks like a naked streetfighter and will be available in two colour options – red and black.
RV 400 has only been revealed and not launched which means we don't have the official spec sheet yet. While it's being said that the company will launch the bike next month, we don't have an exact date. But we do have the date for the commencement of the bookings – it is 25th June. You can book the bike either from Revolt's website or from Amazon India by paying a token amount of just Rs 1,000.
The main highlight of RV 400 is its artificial intelligence capability. Revolt says that this will track the rider's riding style and pattern, update the range in real-time, notify the rider about any upcoming or possible problems with the motorcycle, etc. Other interesting features of the Revolt RV 400 include full LED lighting, disc brakes, USD forks at the front, mono-shock at the rear, MRF tyre, fully digital instrument cluster, a range of 156km on a single charge, and a top speed of 85kph.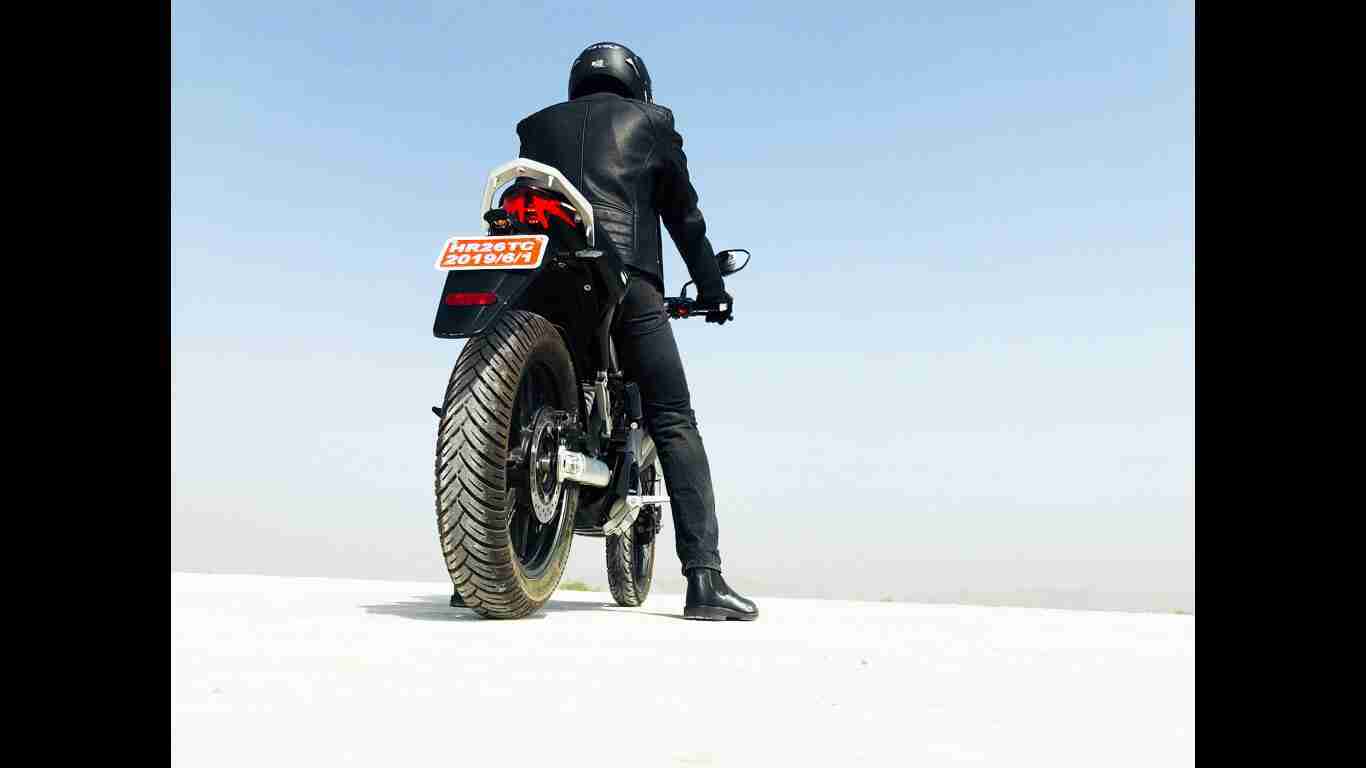 Revolt says that in order to charge the RV 400's batteries you don't need any special connector or something. It can be charged via a regular 15Amp plug point. But still, to make sure its customers have the peace of mind, Revolt is offering a portable battery charger, battery swapping options, and home deliveries of the batteries.
Revolt Motors has also developed an app for its RV 400. It will have more than 20 features like remote start, bike location, real-time riding information, navigation, battery ordering, finding the nearest mobile battery swapping point, changing motorcycle sounds, etc. Yes, you can change the sound of the RV 400. It does appear to be a good feature but we can't really comment on it until we get to experience it in person.
Overall, the RV 400 looks like a good package and would be appreciated by many provided Revolt sets the price right. We don't have an official figure right now but it will be announced pretty soon. So stay tuned for that and much more.