After unveiling the RV 400 in June 2019, Revolt has now officially launched it along with a less powerful RV 300. Both the electric bikes come at attractive price schemes that should tempt many buyers and help boost sales.
The RV 300 is available for Rs 2,999 per month. There's no rental, lease, or down payment. Customers get full ownership of the bike from day one and have to pay the amount for three years.
The more powerful RV 400 has two price schemes. In the base price scheme, customers need to pay Rs 3,499 per month for three years. This model misses out on the artificial exhaust sound and start-stop function via Revolt's mobile app. On the other hand, the Rs 3,999 per month premium scheme is for the top-end model.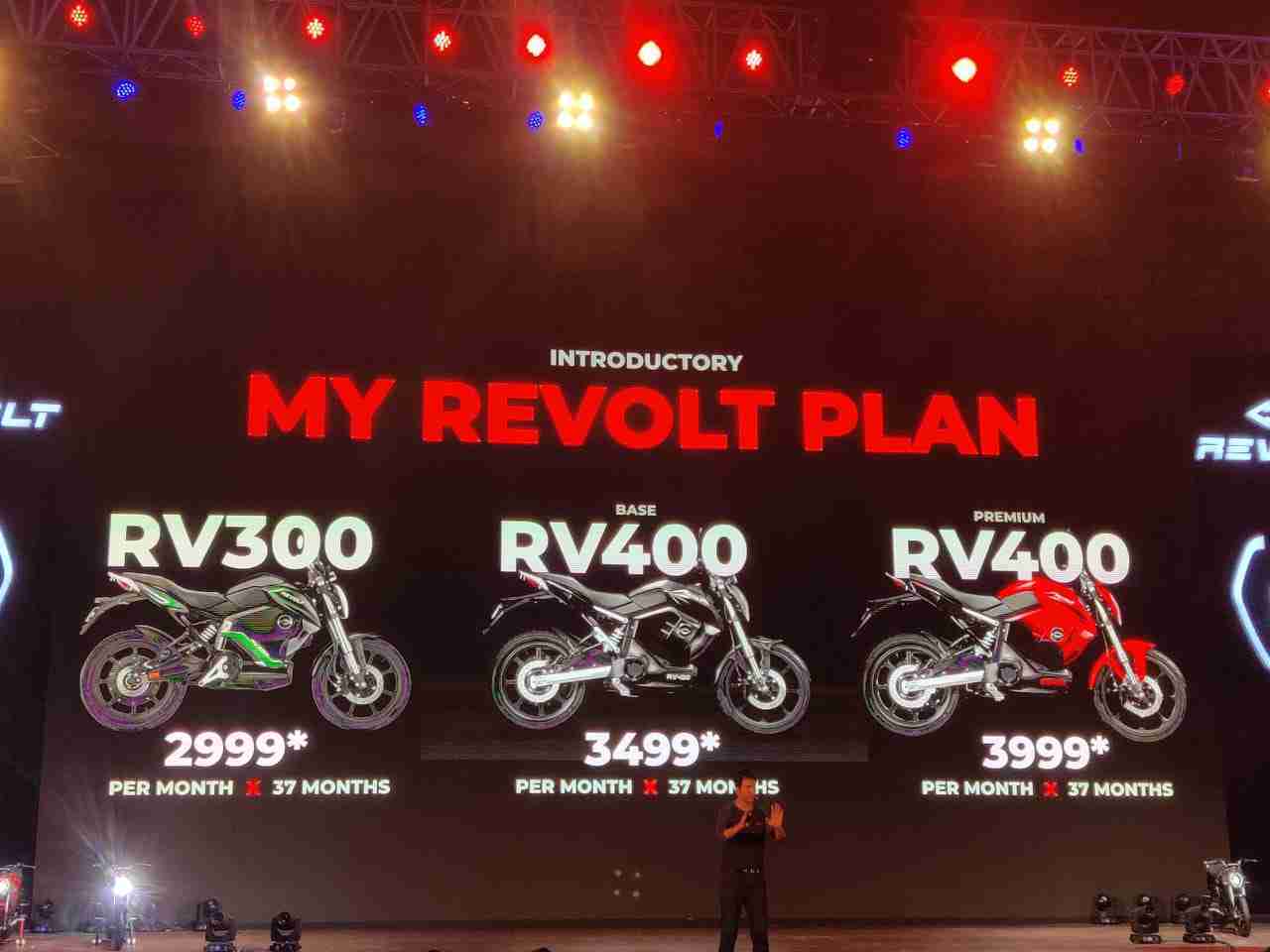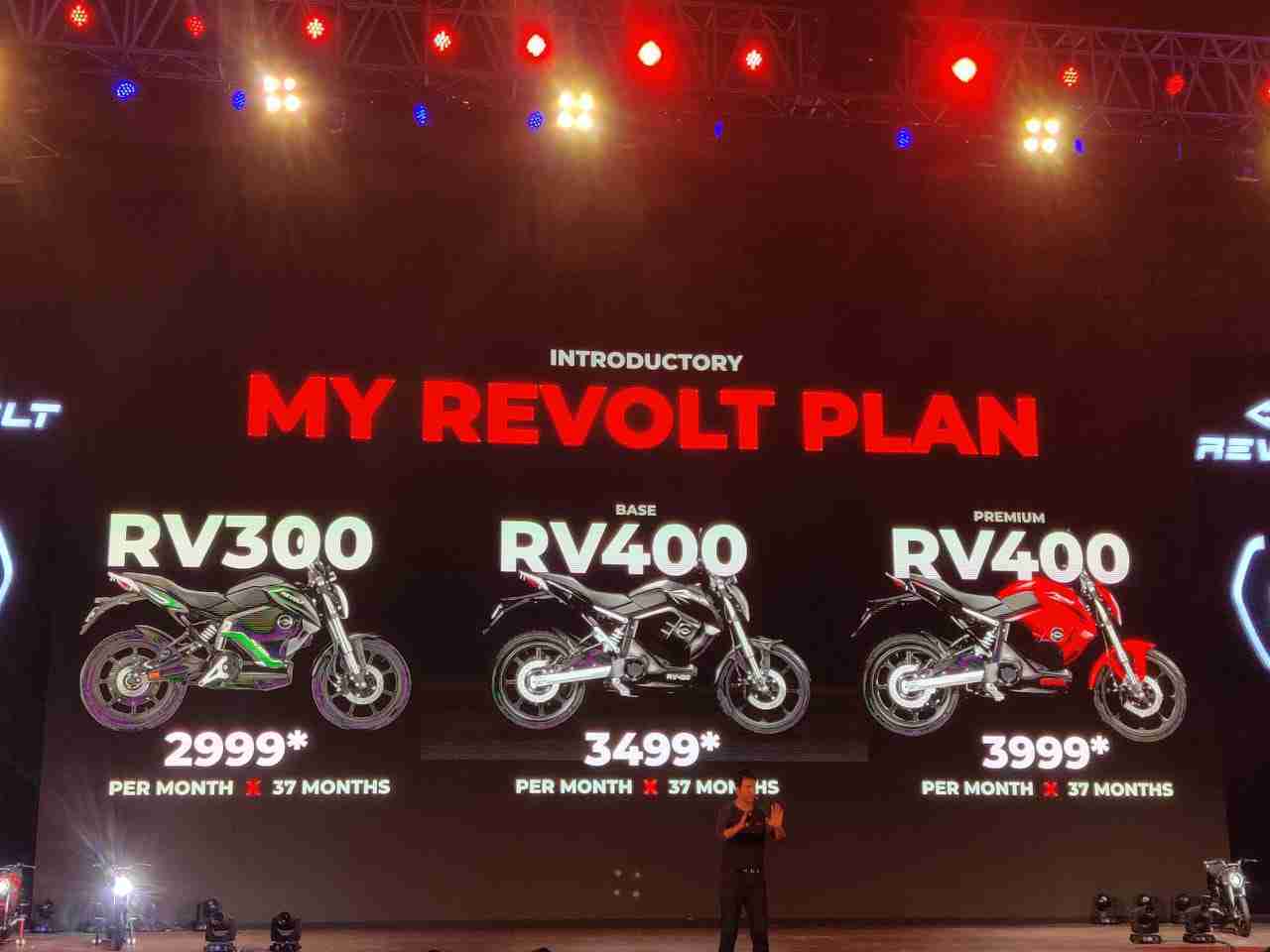 As you'd have guessed by now, the RV 300 is the entry-level model. It is smaller in dimensions and has a less powerful 1.5KW electric motor (top speed is 65kmph) and 60V, 2.7kWh batteries which charge from 0-75% in 3 hours and 0-100% in 4.2 hours. It has three driving modes – Eco, Normal, and Sport – which provide a range of 180km, 110km, and 80km respectively. The RV 300 weighs at 107kg and is available in two colours – smokey grey and neon black.
Revolt RV 400 has a 3KW electric motor and 72V, 3.24KWh battery pack which weighs 19kg. Its top speed is a bit higher at 80kmph. Regarding the range, it should run 150km, 100km, and 80km in Eco, Normal, and Sports mode respectively. The RV 400 is a kilo heavier than the RV 300. For a full 0-100% charge, the RV 400 would need 4.5 hours.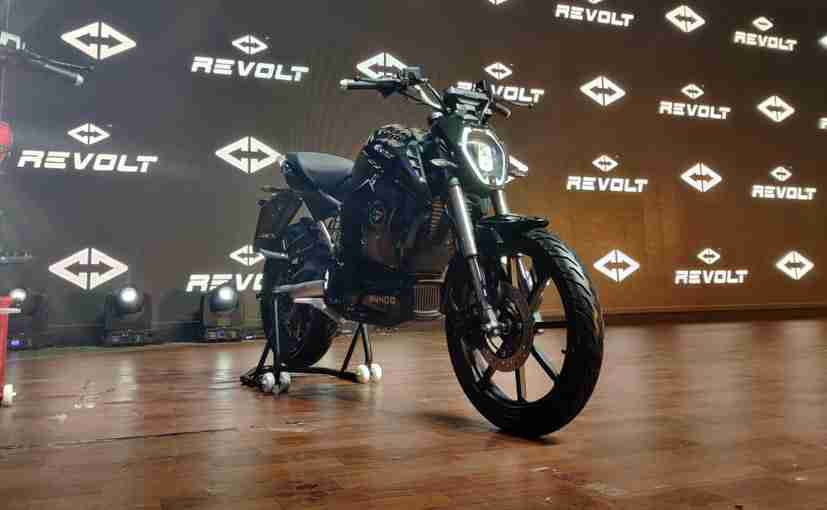 There's even a dedicated mobile app for these Revolts. Owners will be able to benefit from various functions of this app, like geofencing, remote start, bike location, real-time riding information, navigation, etc. Revolt has also implemented artificial intelligence which learns rider's riding style and pattern, update the range in real-time, notify the rider about any upcoming or possible problems with the motorcycle, etc.
As far as the bookings are concerned, they started at the time of the unveiling in June. Now, deliveries of the first batch in Delhi will commence from September and will soon reach other major cities like Pune, Bengaluru, Hyderabad, Nagpur, Ahmedabad and Chennai.
---
For the latest news in your mailbox click HERE to subscribe to our daily newsletter!
or
Click HERE to Download our APP for all the action right on your mobile device!