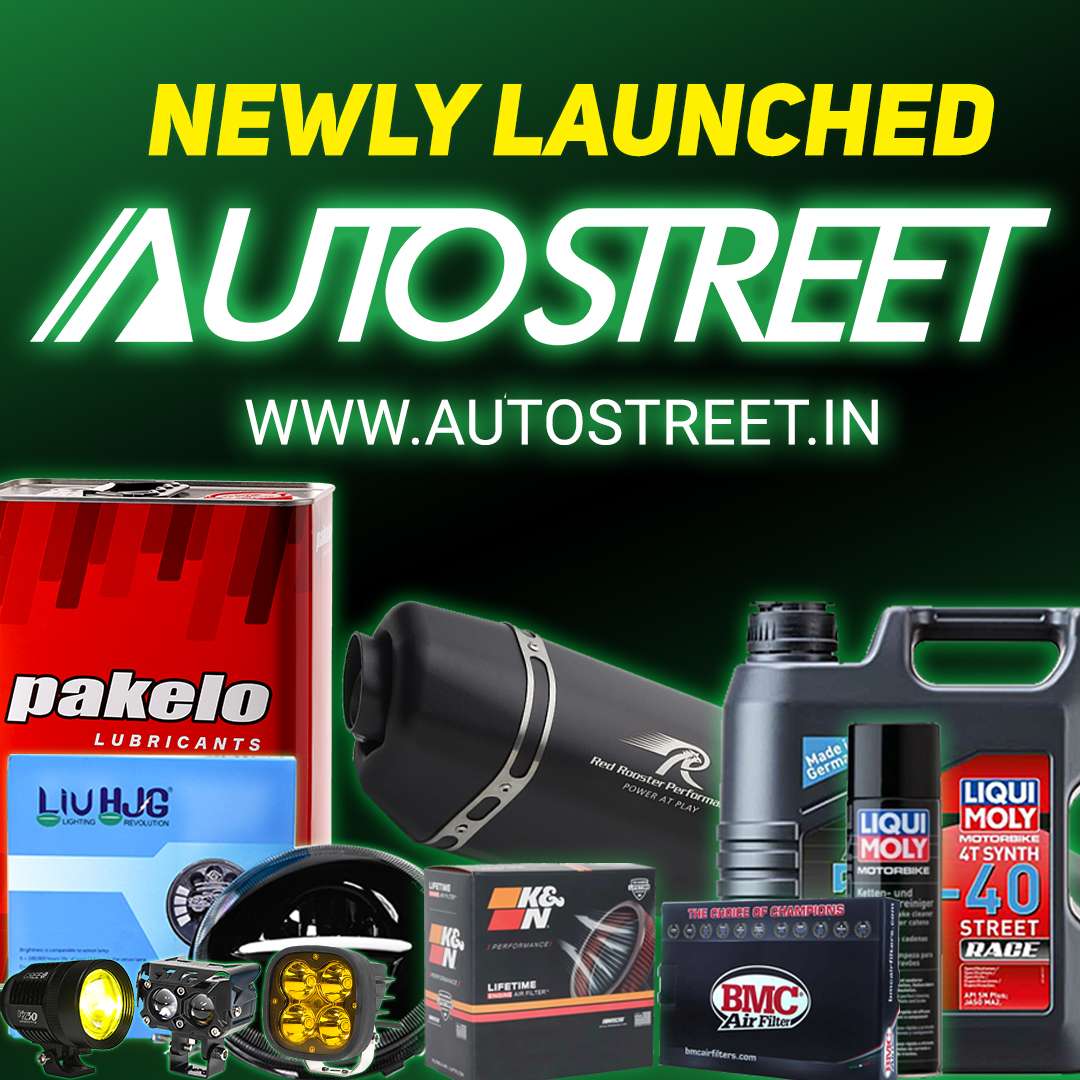 With the news that Joan Mir has been crowned MotoGP Champion for 2020, it has ended a 20-year wait for Suzuki to return to the top step of the overall podium and with the taste of success being so moreish, the Japanese manufacturer now wants to end the year on a high.
2020 @MotoGP WORLD CHAMPION!!! #M1R
¡¡¡CAMPEÓN DEL MUNDO DE #MOTOGP 2020!!!#ValenciaGP @suzukimotogp pic.twitter.com/TzJMay52rn

— JoanMir36 (@JoanMirOfficial) November 15, 2020

Because not only are Suzuki joint top of the Constructor's standings with one race to go, they also have Alex Rins currently placed in third in the Rider's standings and after seeing Mir clinch the 2020 title, the hunt for a clean sweep of accolades has now accelerated in pace.
Of course, when you look at Mir's race results in 2020, his finishes were far from a clean sweep in terms of victories and in a year where there has been no single dominant entity, consistency has been the absolute key.
Mir who won the Moto3 championship back in 2017, has only won one round of this year's MotoGP schedule and although he has not sprayed as much champagne as he would have liked, he has stayed on his bike in every round since the Austrian Grand Prix.
That race at the Red Bull-owned racetrack, saw the now champion finish second behind eventual winner Brad Binder and even though finishing runner-up to the South African was a notable result, nobody in the paddock was giving the then 22-year-old hope of becoming this year's champion.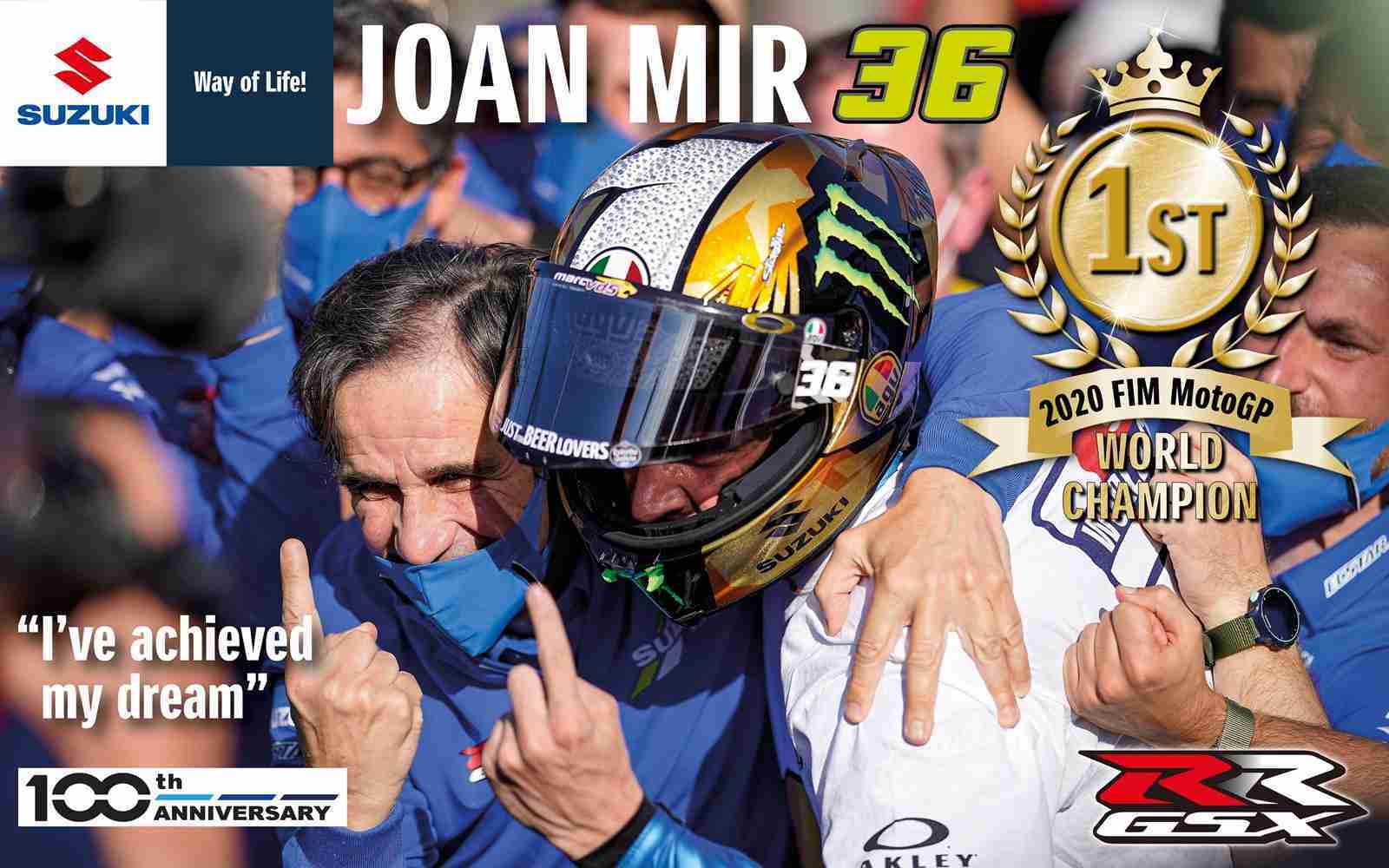 That's because Mir had suffered two DNF's in the first three rounds of the campaign and with only 11 points to his name at that stage, it looked as if it was going to be a Yamaha and Fabio Quartararo dominated 2020.
Because with the Petronas Yamaha pilot winning the first two rounds of this year's championship, the man who will be linking up with the works factory team next season, was the clear favourite for outright success.
However, as the Frenchman's form went South, Mir's went far North and although it was only the European Grand Prix which saw the 46 bike take the chequered flag, it was the constant totting up of points which aided his championship charge.
A charge that was finally complete at the Valencian Grand Prix, as even though he only finished seventh that afternoon and was a long way off race winner Franco Morbidelli, he possessed enough of a points buffer to cruise home to the title.
Which means the focus now shifts to the final race of the 2020 calendar, as the MotoGP circus moves to Portimao and even though the championship has been decided, you can still place a bet on who will win the final race of the year, thought this should be an easy one. Is not great surprise, that Sportbookreview has now champion Joan Mir as favourite to win and although a bet of this kind may make sense right?, it could also be prudent to look at his Suzuki teammate also.
With Alex Rins currently just four points behind Franco Morbidelli in the race for second place in the overall standings, team orders may soon be in play within the Suzuki camp and it is here, where Mir could play the role of spoiler.
If Suzuki can get their setup correct and launch Rins into the lead at Portimao, then all the newly crowned MotoGP king has to do, is play the role of rear gunner and fend of everyone else in his rear-view mirrors.
Because it is not just those in Petronas Yamaha colours, that Mir and Rins will need to fend off and with Constructor's points also up for grabs, it is going to be a mad dash between Suzuki and Ducati at the final round of the season.
Unlike in F1, where the combined points from both drivers go towards the Constructor's standings, here it is the highest scoring rider for each respective manufacturer, who then becomes the sole earner of points.
Which means whoever finishes the highest of Suzuki or Ducati is most likely to scoop the Constructor's title also and this is only most likely, because there is a mathematical chance Yamaha could scoop it for themselves.
With Yamaha currently 13 points behind in third, it would most likely need a number of DNF's or a win from the Japanese outfits and some incredibly low scoring elsewhere for them to overhaul them both and therefore we can consider this more of a two-horse race.
Whichever way it pans out, there is no denying that Joan Mir has been a largely deserving champion and with Honda's Marc Marquez returning to the grid in 2021, it will be interesting to see if the former dominant force in MotoGP can outgun the sport's brand new hero.