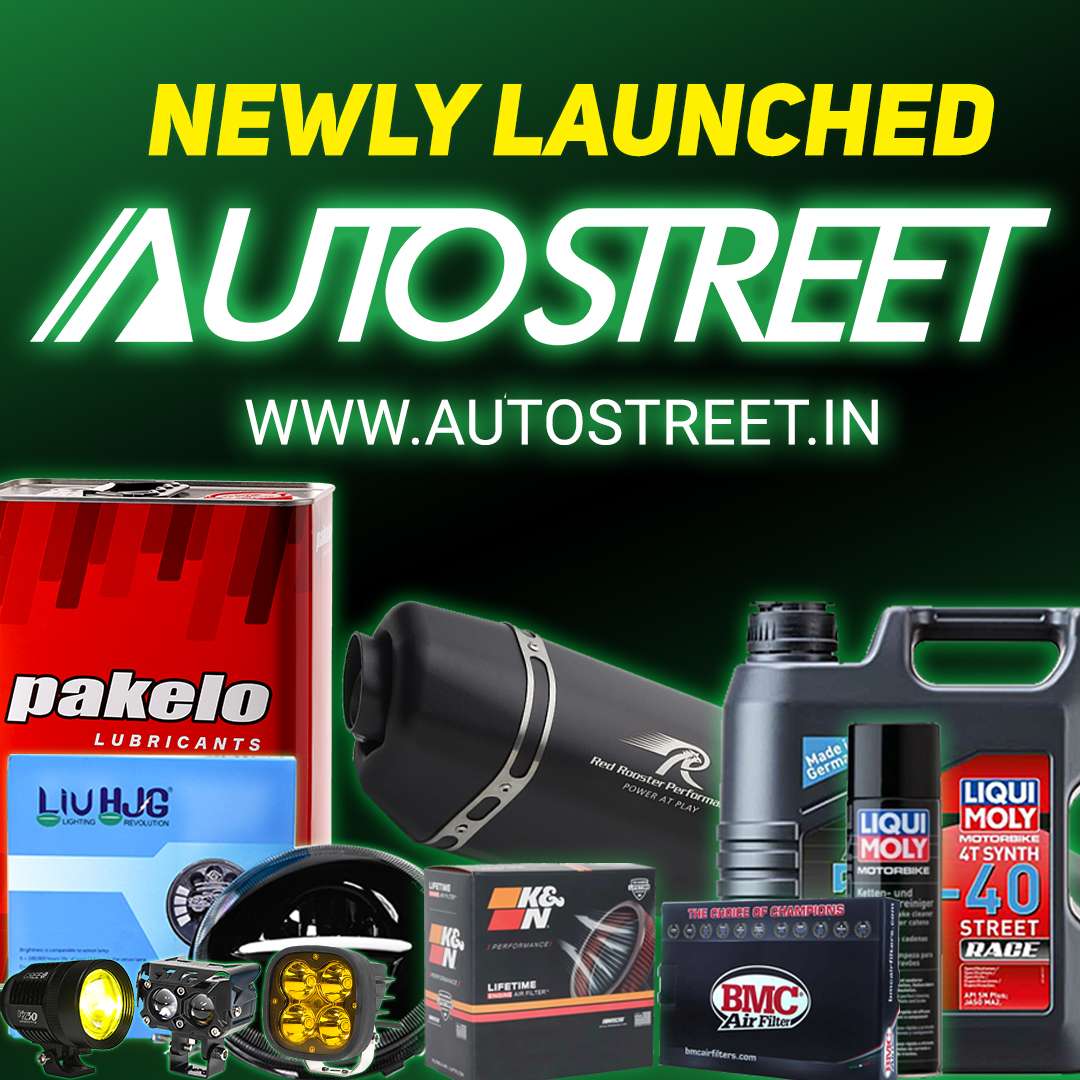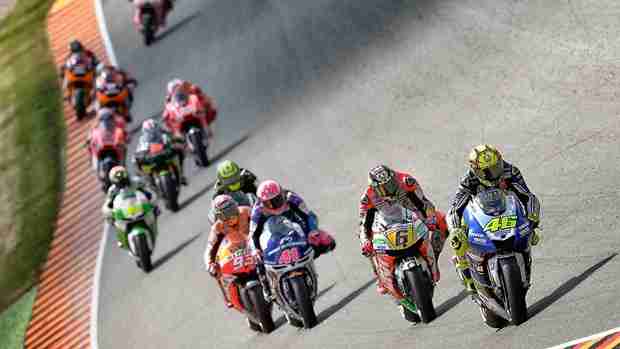 A race weekend that changed everything. Unexpected turn of events opened up the MotoGP championship and now we have a new leader in the points table by the slimmest of margins.
Along with the heroic ride by Jorge Lorenzo in Assen, Netherlands with a broken shoulder we saw a new race winner this season in the form of none other than Valentino Rossi, who finally is getting the grips of his M1 and looked to continue his performance in Sachsenring, Germany as well. But traditionally (in recent times) this track is owned by the pocket rocket Dani Pedrosa who has won here since 2010.
But Friday had something else installed for us. FP1 saw Jorge Lorenzo topping the time-sheets and was a man on a mission. Going out early, recording fast times right from the word go. Sachsenring is a tight circuit with lots of left hand corners and only 3 right handers and this causes the right side of the tyres to become cold till one reaches turn 11, which is exactly where a lot of riders crashed. The most fierce being that of Andrea Iannone's who totalled his Ducati GP13 causing the bike to break at two parts. Dovi destroyed his GP13's new chassis, with a crash at the same place. The most important crash was of that Lorenzo's, he high-sided at turn 10 and landed heavily on his back and his already injured left shoulder. The impact caused the titanium plate, that was put for fixing his broken collarbone, to bend which meant he needed another surgery to remove it and fix it again. If last race weekend the decision was carefully made to fix the injured collarbone as soon as possible and race, this time it was a decision not to race and give the shoulder proper rest to avoid more complications. Lorenzo and the team pulled out of the race and also probably the next round at Laguna Seca in the US, which is just a week from this race weekend.
Now that Lorenzo is out of the race it looked like Dani Pedrosa would increase his lead in the championship from 9 to 34 points if he wins the race. Come Saturday it was again a twist in the tale and this time we saw Dani Pedrosa high siding and landing heavily on his left shoulder and scraping his helmet right on the visor in a most horrific fashion when he was just thrown away from his bike. And as we have all seen in the past, poor Dani does not bounce off the track well when he crashes, he had injured his collarbone. This was the same collarbone which was broken after that infamous move by late Marco Simoncelli at Le Mans track in 2011. He was rushed to the medical centre to get the injury checked and it was later revealed that there is a small fracture in his collarbone and he will be doubtful for the race. He was not the only one who crashed in that session, Cal Crutchlow crashed his Tech3 Yamaha and injured his hands superficially.
Marc Marquez took his third pole of the season with Cal Crutchlow at second and Valentino Rossi completing the front row. The second row had a big surprise in the form of CRT rider Aleix Espargaro who clocked 5th fastest time beating all Ducati's, one Satellite Honda and one Satellite Yamaha, it would not be too much to say he embarrassed a lot of prototype riders, though on the Sachsenring's layout horsepower typically doesn't play that important a role. Leading the front row was home boy Stefan Bradl on his LCR Honda and completing the second row was Nicky Hayden.
Race day Dani was given a go for the warm up session but he was still dizzy from the crash and also complained for blurry vision and the team decided to sit out the session and was still undecided for the race. By virtue of his fast laps on Friday he would have started from 12th place on the grid. Eventually Dani was deemed unfit for the race. One more rider was deemed unfit from the race was Andrea Iannone with a dislocated shoulder.
When the lights went out it was Valentino Rossi who took the holeshot and he was followed by Bradl and behind him, wait for it, it was Aleix Espargaro at third place at the first corner. Aleix got an excellent start, he was also able fend off attacks from Marc Marquez for the most part of the first lap or two. Eventually Marc and then Cal Crutchlow, both of whom did not get a great start, passed Espargaro and by this time Bradl had taken over at the front from Rossi. Marc started to make up distance and soon took over Rossi. Crutchlow also was able to keep up with the front guys. Marc took over the lead from Bradl and exactly at the same time Crutchlow took over third from Rossi and soon caught up Bradl to take the second place. Bradl was soon relegated to fourth by Rossi and with that the race was decided with Marquez building a gap of 2 seconds and maintaining it through the race distance making it look too easy.
Espargaro was relegated to 8th place by Alvaro Bautista, Bradley Smith and Andrea Dovizioso. Nevertheless an excellent performance by him.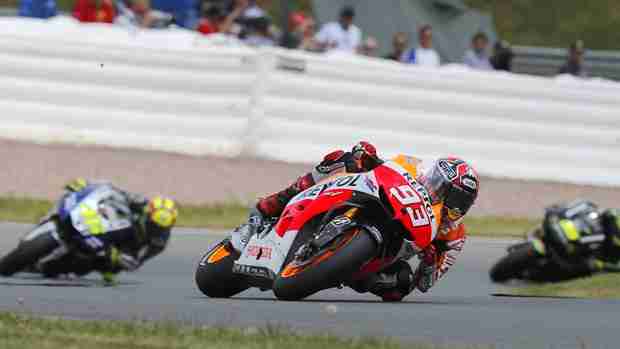 The prodigy has taken his second win of the season in his rookie year after Austin, Texas. The way he rides his RCV it doesn't look like he is a rookie at all! He took advantage of the absence of the two top riders and has benefited the most. The podium was complete with Marc Marquez, Cal Crutchlow and Valentino Rossi. And now Marquez leads the points table by 2 points from Dani Pedrosa. The non-starters from Pedrosa and Lorenzo has caused the top 5 riders to bunch up together in the points table and just 37 points separate Marquez at the top and Rossi at 5th place. With almost half of the season over, the championship is opened up drastically where earlier it looked like a two rider fight and now it might just be three, four or a five way fight for the championship if another such non-scorer happens from the leaders in the championship.
Next up is Laguna Seca where it is still not clear if Jorge will ride although he said he won't, Valentino Rossi thinks he will come back. Dani's participation also hangs in the balance depending how much he has injured his shoulder and if he will be able to recover and ride in 5 days time. Laguna Seca is one place where Marc Marquez has not ridden ever (only MotoGP class races there) and it would be interesting to see what he can do there. Valentino Rossi has won probably the most famous race in recent times and with his M1 working according to his riding style, it would be very interesting to see if he can capitalize on recent events.
The mid season break has started for Moto2 and Moto3 riders since they won't travel to Laguna Seca.
Moto2 saw a new pole sitter in the form of Xavier Simeon and a new winner in the form of Jordi Torres where he took the win in a convincing and impressive manner. Impressive was the way he took over from then leading Pol Espargaro, a properly timed overtake maneuver. Pol Espargaro then lost another place to Simone Corsi and finished third. Pol was not able to capitalize on the relatively poor performance by the championship leader Scott Redding who finished seventh in the race. Before this race Redding was leading the table with 30 points and had Pol won this race he would have taken out 16 points from the lead but he could manage only 7 points. This means that Redding leads the points table by 23 points. Pol needed to step up big time putting aside his problems with the bike to catch up since Sachsenring was a place Redding doesn't do well historically. It is hotly debated or argued that Yamaha is eyeing Pol for a place in 2014 and beyond even though his results aren't that impressive lately when compared to Redding's season until now.
Moto3 race lacked its usual fireworks and neither disappointing as well. Louis Salom's strategy to keep up with the leaders until the last laps and going in front with a lap or two left, did not work this time as Alex Rins' last lap move was enough to get Rins the win. Salom finished second with Maverick Vinales in third. With his second place Salom has managed to increase his lead in the championship over Vinales by 14 points. It was again an excellent weekend for Mahindra team with Miguel Oliveira starting from the front row and eventually finishing the race at 4th place and also his teammate, Efren Vazquez finishing at 6th place.
As mentioned next up is the second US race at Laguna Seca (which also means "Dry Lake") which is a small track with hardly any long straights. The legendary corkscrew is the place where most of the action takes place. The races will be very late in the the night next Sunday in India, but it will be worth it to be awake and watch this race live. 2008 (Rossi Stoner infamous battle) I made a mistake of missing the race and eventually cursing myself for it. Can't afford to do that again.