Vespa has unveiled the 75th Anniversary editions of two of its models. The Vespa GTS and Primavera receive the 75th Anniversary treatment for both the 125cc as well as 300cc variants. The 75th Anniversary editions receive several aesthetic changes and additions to the scooters.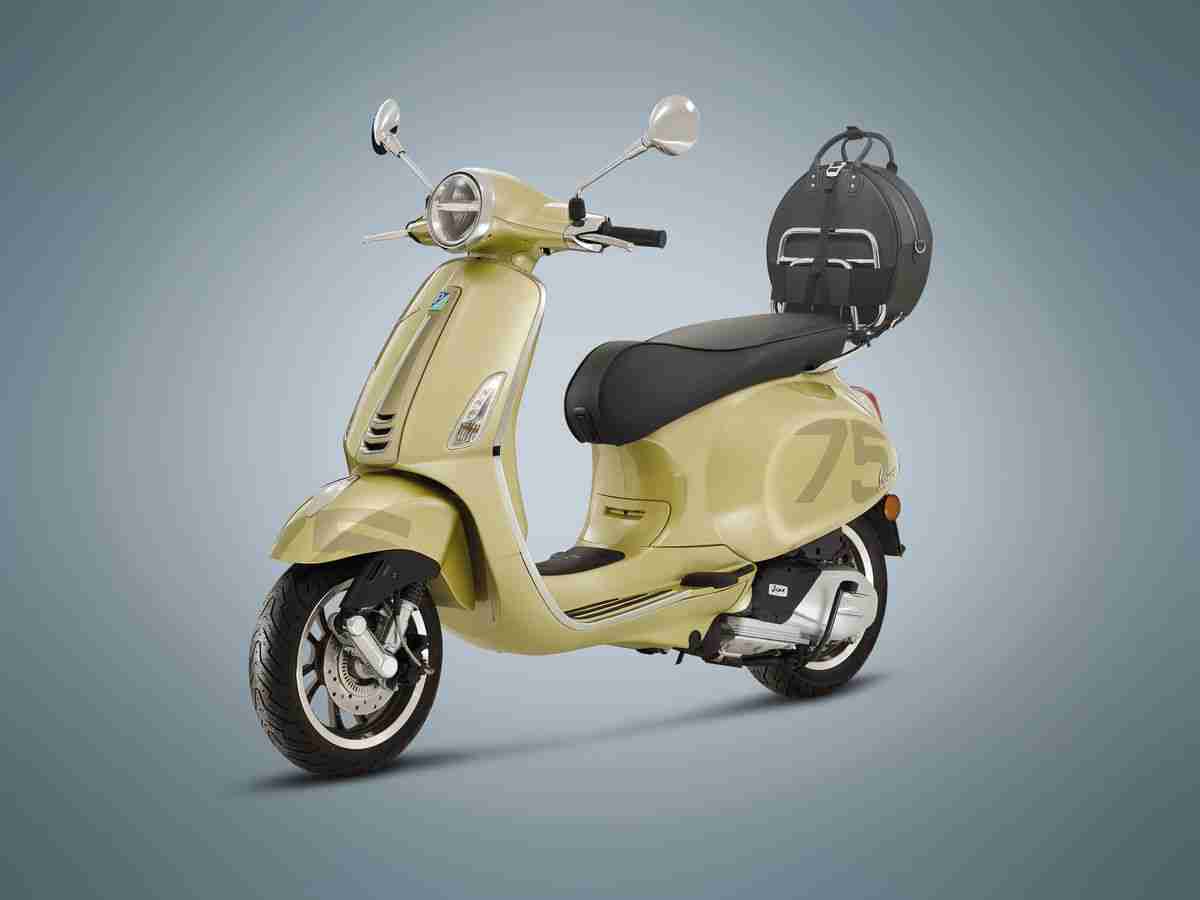 It is no secret that Vespa makes some of the most stylish scooters in the global market. Vespa's scooters are gorgeous to look at and are pleasing to ride as well. Vespa's journey began way back in 1946 when it was founded in Florence, Italy.
It began with rugged and utilitarian scooters, and over the decades has become a manufacturer of some of the most beautiful scooters on earth. On 23 April 2021, Vespa will turn 75-years-old. Ahead of its 75th Anniversary, Vespa has revealed the 75th Anniversary editions of two of its best scooters — GTS and Primavera.
One of the most obvious aesthetic changes to the scooter includes the number '75' placed at various locations across the scooter. They get a special Metallic Yellow paint job which is a unique shade in itself. The side panels and the mudguards get the number 75 painted on them in a slightly darker shade. At the rear is a large, circular leather bag for luggage.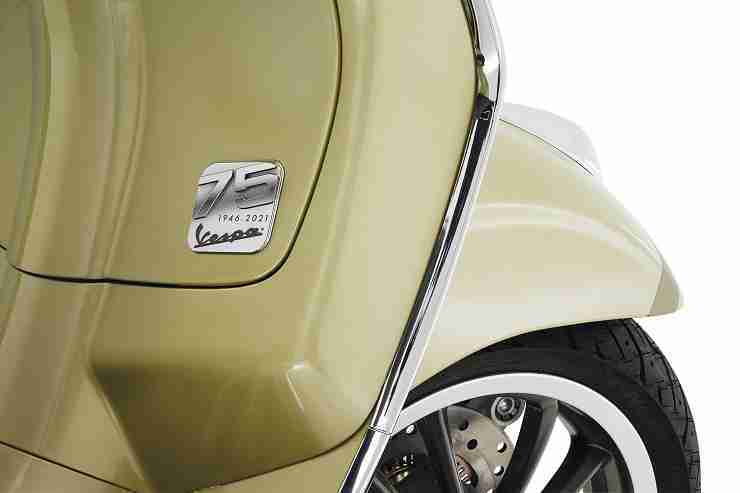 There is also a Chrome badge on the glovebox with the number 75 embossed on it along with the years 1946-2021 and Vespa also inscribed on it. The wheels are finished in a shade of grey while the outline gets a diamond finish. The scooters as usual get a lot of Chrome at various spots including the mirror housings, the instrument cluster bezel, the body-edge trim, luggage rack, and even the exhaust plate.
Buyers of the 75th Anniversary editions will also get a kit with a plate made of vintage steel, a personalised owner's book, a special Italian scarf, and eight collector postcards representing the eight decades of the brand's history. The scooters remain the same mechanically. In the Indian market, Vespa doesn't retail the GTS or the Primavera.
However, we do expect the 75th Anniversary edition to be launched in India on a couple of models that are on sale in India. Vespa could choose the Elegante 150 and SXL 150 to base the 75th Anniversary edition on. This is just speculation at the moment, but we expect to see the 75th Anniversary edition launched in India later this year.
---
For the latest news in your mailbox click HERE to subscribe to our daily newsletter!
or
Click HERE to Download our APP for all the action right on your mobile device!