MV Agusta's return to MotoGP is on the cards. MV Agusta seems set to relaunch its MotoGP campaign after nearly 50 years since it last raced in MotoGP. The Italian brand entered the Moto2 category in the 2021 season and is expected to get to the premier category in a few years.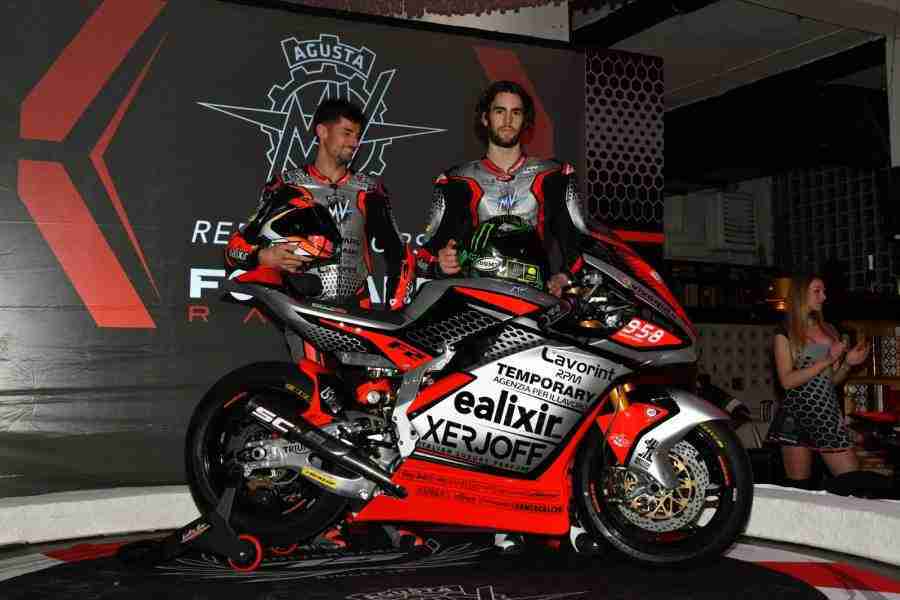 MV Agusta makes some of the most-desirable superbikes in the world. MV Agusta's motorcycles are beautiful, and they boast of brilliant performance capabilities. We often find motorcyclists reveling at the sight of MV Agusta motorcycles like the Brutale 1000 RR, Turismo Veloce, F3, and the erstwhile F4. 
However, the brand's rich motorsport heritage is often looked over. This could partly be due to the fact that MV Agusta last raced in 1974 through an official team. MV Agusta got its first race victory in the La Spezia road race way back in 1946, just one year after it started producing motorcycles. Over the next two weeks, MV Agusta took multiple podiums at two other races in Italy.
The brand then headed towards world championships and MotoGP. Between 1948 and 1976, MV Agusta won 270 Grand Prix motorcycle races, 38 World Riders' Championships, and 37 World Constructors Championships. This goes to show that MV Agusta is a stalwart in the world of MotoGP.
In 1976, the brand pulled out from motorsport due to financial difficulties. In the early 2000s, private teams did use MV Agusta motorcycles in races. The brand officially got back to racing in 2014 when it formed the MV Agusta Reparto Corse team to oversee Superbike racing. All this goes to show that MV Agusta is no stranger to the world of Motorsport.
In 2021, it will field a team in the Moto2 Championship. However, the firm clearly has its eyes on the bigger prize — MotoGP. Timur Sardarov, the CEO of MV Agusta mentioned in an interview with GPOne that the brand's Moto2 program will eventually open its doors to MotoGP as well.
He was quoted as saying, "MotoGP is the path to take. Our company must first learn in Moto2 then slowly move to MotoGP later this decade." This is a natural progression. Almost every manufacturer of superbikes makes an attempt to be a part of the premier motorcycle race league in MotoGP.
We think Timur Sardarov is being modest by saying that the MotoGP return will come later in the decade. For a company like MV Agusta, it shouldn't take more than a couple of years to develop a MotoGP motorcycle and form the team.
However, it will be perfect timing if the brand returns to MotoGP in 2026, when it will complete 50 years since it stopped racing. It is a known fact that MV Agusta is developing a new superbike with an all-new engine as a successor to the F4 that was discontinued in 2018. MV Agusta could use its MotoGP and hopefully its wins in the sport to promote sales of this upcoming motorcycle. Exciting times lay ahead for MV Agusta and motorsport fans.
---
For the latest news in your mailbox click HERE to subscribe to our daily newsletter!
or
Click HERE to Download our APP for all the action right on your mobile device!