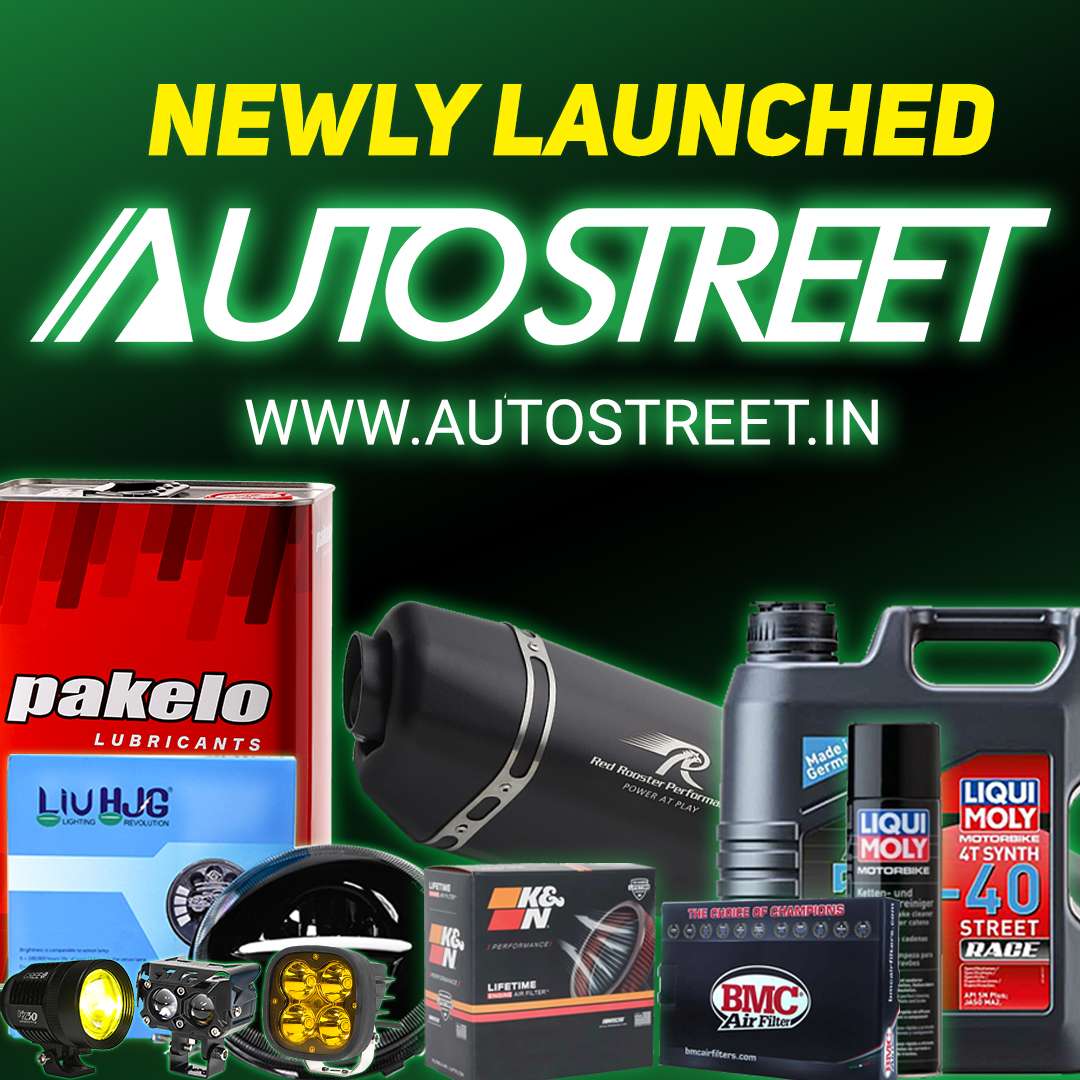 Honda and its rider Kevin Benavides have taken the overall victory at the 2021 Dakar Rally. After taking home the winner's title at the 2020 Dakar Rally, the Monster Energy Honda Team has won the 2021 edition of the rally too. What makes it more special for Honda is the fact that second place in the 2021 Dakar Rally too was clinched by the team thanks to near flawless riding from rider Ricky Brabec.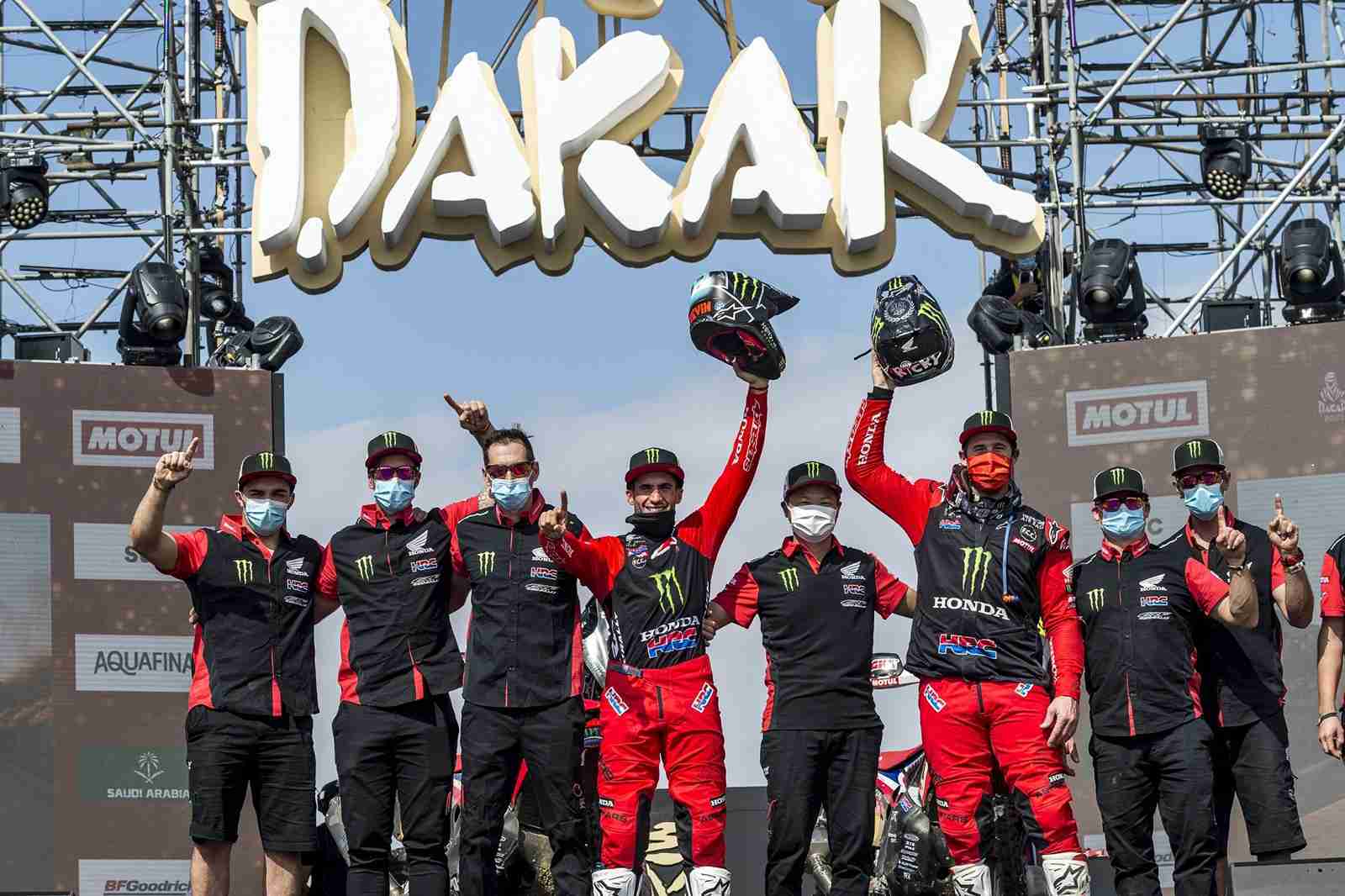 The Dakar Rally is undoubtedly the toughest motorsport event in the world. It is a race in which just crossing the finish line is considered a victory because the thousands of kilometres of unforgiving terrain makes sure that a large percentage of the participants retire. It may be due to medical reasons, crashes, or mechanical breakdowns. Finishing the Dakar Rally is a huge success for many.
However, those like the Monster Energy Honda Team and its riders enter the Dakar Rally not just to finish it, but to win. The team's rider Ricky Brabec rode to victory in 2020. This year, Honda wanted more, and it seems like they got what they came for.
Honda took the first and second positions on the podium thanks to Kevin Benavides who placed first, and Ricky Brabec who placed second. Despite all the challenges and difficulties, the team came out victorious. Riders Kevin Benavides and Ricky Brabec were consistent in their approach and ended every single stage with a top-five finish.
The team did face tough competition from other teams, especially from the KTM Factory Racing team. However, KTM's riders crashed and became victims of the harsh terrain. All eyes are now on the 2022 Dakar Rally to see if Honda and its riders will be able to clinch the top spot for a third consecutive year.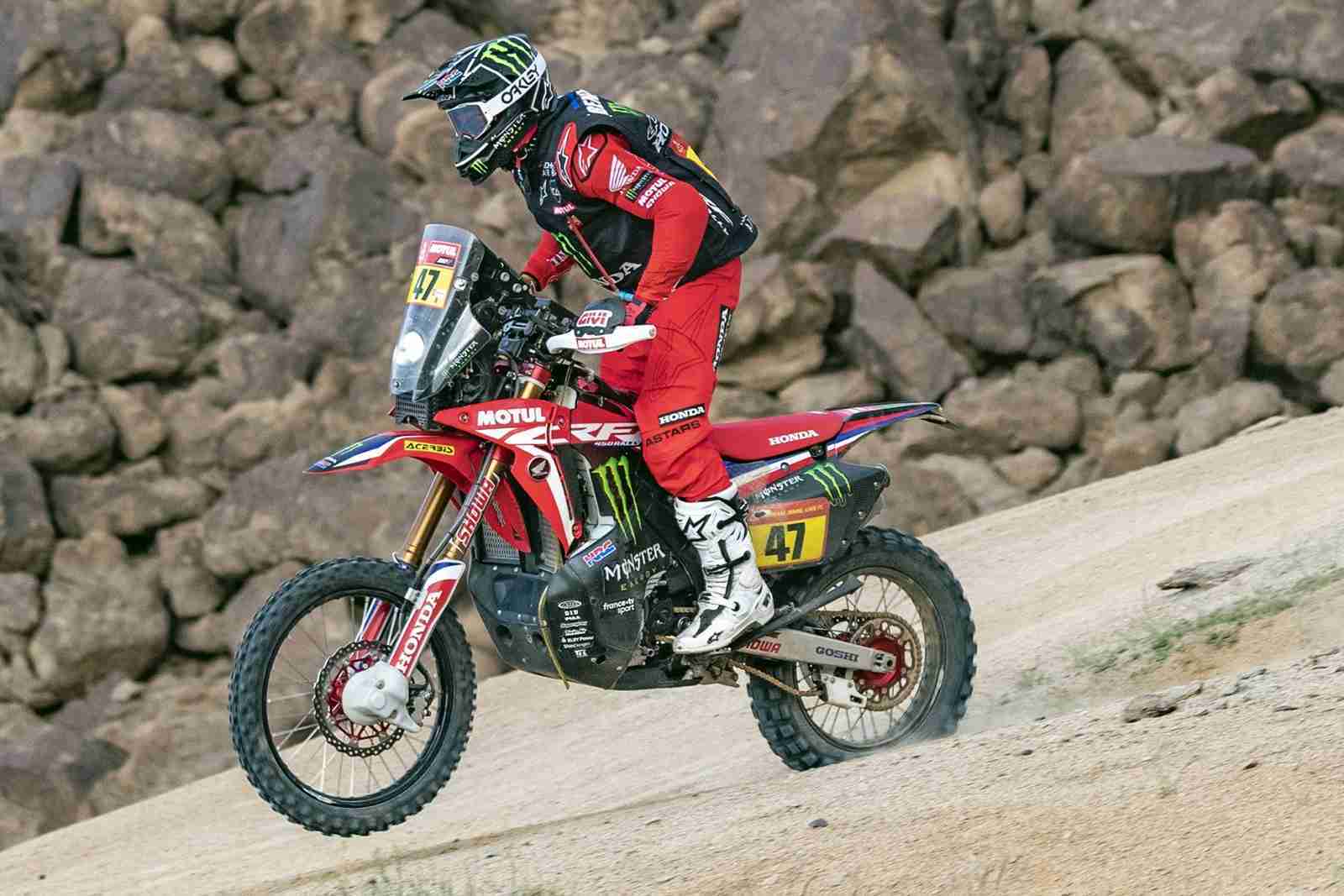 ---
For the latest news in your mailbox click HERE to subscribe to our daily newsletter!
or
Click HERE to Download our APP for all the action right on your mobile device!