Harith Noah has finished the 2021 Dakar Rally in the 20th position in the overall rankings. This is the best finish ever for an Indian rider at the Dakar Rally which is without doubt, the toughest motorsport in the world. This is great news for Indian motorsport enthusiasts.
The Dakar Rally is the toughest race in the world and there's no arguing about it. Riders and drivers taking part in the event cover several hundreds of kilometers of tough off-road terrain every single day for several days. Thousands of kilometres of being battered and bruised by the harsh conditions push both man and machine beyond the edge and only superhumans finish the rally without incident.
A significant percentage of participants drop out of the race either due to technical or medical reasons, but for decades now, the Dakar Rally has been the toughest race out there. The 2021 edition was no different. This year, the Dakar Rally was staged on the sandy dunes and tricky rocks of Saudi Arabia.
Participants covered 7,812 kilometres over a period of 12 months. Stage 7 was the longest, with participants covering 737 kilometres through the day. This distance being covered on Sand dunes and mud is just mind-boggling to us 'normal' humans. However, the superhumans of the Dakar did it and Harith Noah has made history.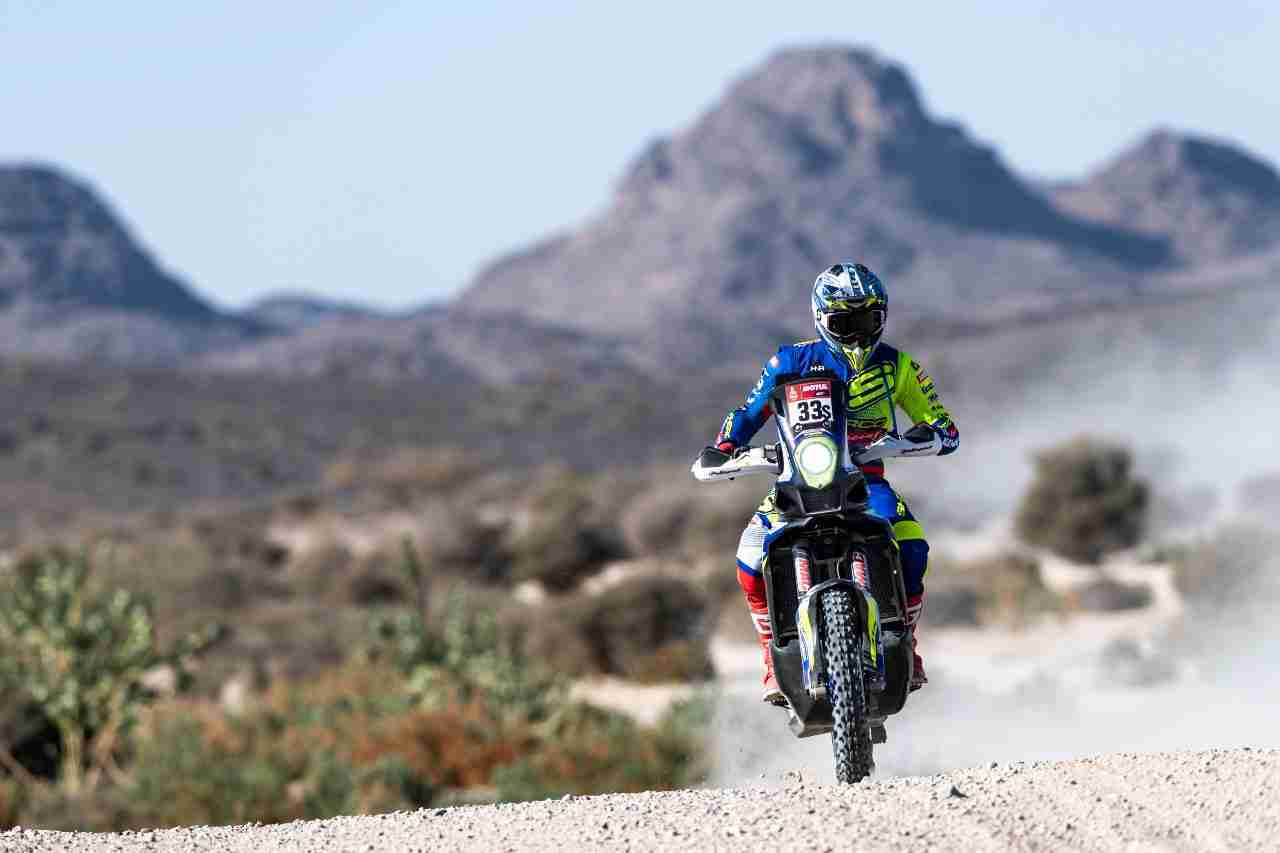 He is now the first Indian to finish in the top 20 at the Dakar Rally. Right from day 1, Harith had been performing well and he showed constant resolve throughout all the twelve stages. It wasn't any less challenging for Harith. He had his fair share of obstacles. He did crash, he did lose his way and his navigation system did show up a couple of errors. However, Harith Noah pushed on and has today made us Indian motorsport enthusiasts proud. 
There were two other Indians participating in the 2021 Dakar Rally. Ashish Raorane took part in the super-tough Malle Moto category, which meant he had no support from anyone even for repairs. He was responsible for the mechanical upkeep of his motorcycle. However, he had a crash during Stage 8 of the race and called for medical evacuation. Despite this, he quickly recovered and got back into the race, in the Dakar Experience category.
CS Santosh, riding for Hero MotoSports had a horrible crash and is still in critical condition. All eyes are now on the 2022 Dakar Rally waiting for CS Santosh to come back fighting and to see more action from Harith Noah, Ashish Raorane and maybe more Indian riders too could debut in the Dakar.
---
For the latest news in your mailbox click HERE to subscribe to our daily newsletter!
or
Click HERE to Download our APP for all the action right on your mobile device!