Yamaha has developed an electric drivetrain system capable of producing upto 268bhp. The system seems to be scalable for a variety of usage scenarios and has hence been designed to produce between 46bhp and 268bhp. The electric drivetrain in question can be adapted to power cars and motorcycles as well.
The future is electric and just about everyone knows it. Most motorcycle manufacturers either have an electric product on sale or in development. Yamaha Motorcycles though has been rather silent when it comes to electric vehicles.
Yes, Yamaha already has quite a sizeable footprint in the electric bicycle market as well as in the electric marine propulsion systems arena. When it comes to motorcycles, which is what it is most well-known for, Yamaha has barely published any developments.
At the 2013 Tokyo Motor Show, Yamaha had revealed the PES1 and PED1 electric motorcycle concepts. Since then though, there have been no new developments. The PES1 and PED1 were much ahead of their time and the design still looks futuristic even today, several years after they were revealed.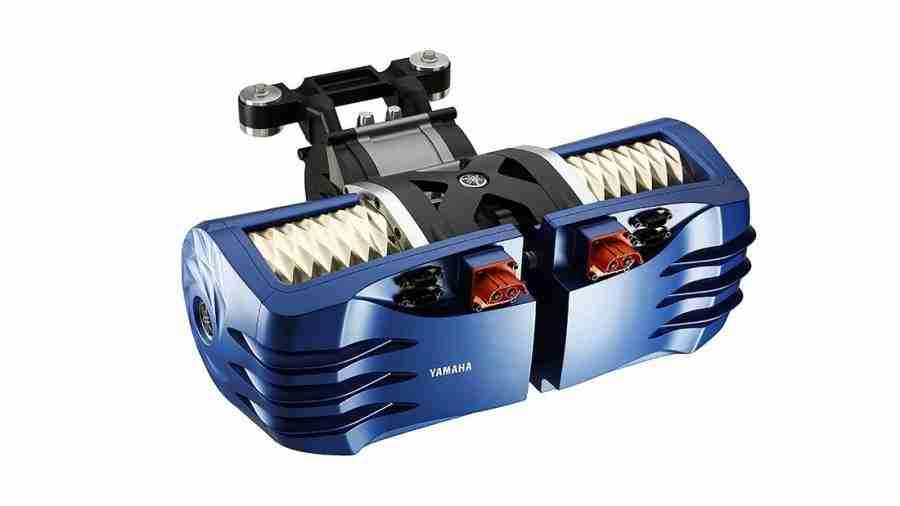 Will Yamaha resurrect these concepts with this new electric drivetrain plonked in? It is anyone's guess at the moment. Back then, the concepts were powered by a Brushless DC Motor. The new drivetrain is a lot more advanced and futuristic.
It uses an IPMSM (Interior Permanent Magnet Synchronous Motor), with the gearing and electronic systems integrated into one unit. This allows for water or oil cooling, in turn enabling the drivetrain to produce more power while running cool. We're hoping that Yamaha would soon reveal a new motorcycle powered by this electric drivetrain.
---
For the latest news in your mailbox click HERE to subscribe to our daily newsletter!
or
Click HERE to Download our APP for all the action right on your mobile device!