Yamaha has launched a special edition of the YZF-R1, designed and styled to look just like the Yamaha Petronas SRT race motorcycle. It is a limited edition, track-use-only motorcycle and sports the extremely attractive blue-black and carbon fibre livery along with the decals of the current sponsors of the Petronas SRT MotoGP team.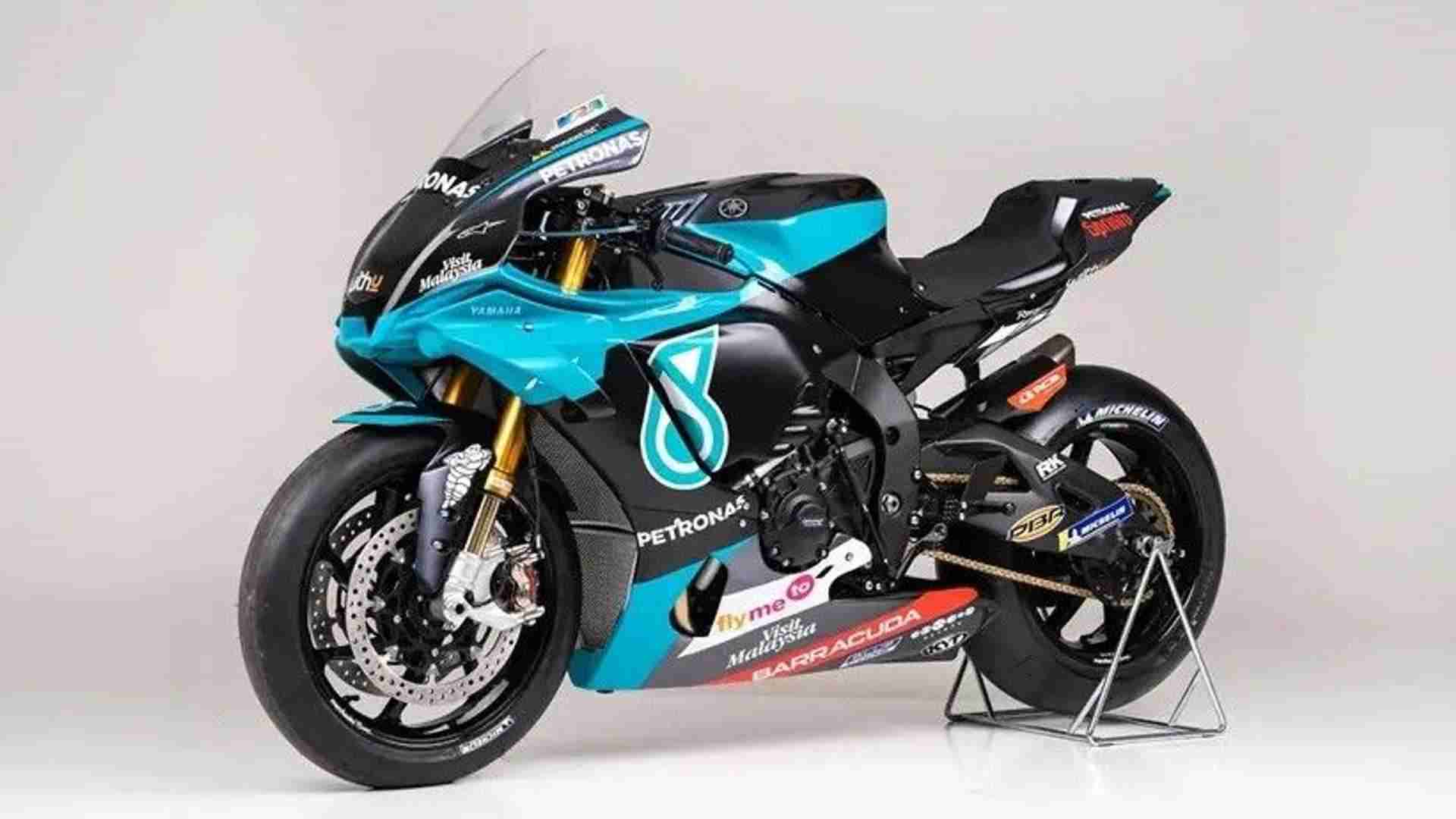 In recent times, the world of MotoGP has seen some serious racing action. Among all the teams doing all the overtaking and the serious action, the one team that drew the most attention is Yamaha SRT. One of its riders, Fabio Quartararo, took the team into the history books with some amazing battles and overtakes, and then the team had its first-ever 1-2 finish.
Fabio Quartararo then took six poles and seven podiums, bringing in some ever so important points, helping them advance in the championship. More importantly though, the team from Malaysia has received a lot of recognition and praise.
Even Yamaha as a brand has recognised the team and has now bestowed it with the honour of having its livery painted onto a motorcycle produced from the factory in Japan. Petronas SRT (Sepang Racing Team) is a privateer team and has been in association with Yamaha only for about 18 months now.
Having a factory-built motorcycle with the same livery and sponsor decals being sold to the public, is therefore a great deal. The motorcycle in question is a Yamaha YZF-R1, that has been developed in conjunction with the Yamaha Austria Racing Team (YART).
YART has equipped the limited edition Yamaha SRT R1 with a racing ECU, a quick-throttle system, racing footrests and a carbon fairing from GYRT (Genuine Yamaha Technology for Racing). The stock R1 brakes have been replaced by GP4-RX calipers and T-Drive discs. Finishing it off are aluminium wheels from Marchesini shod with sticky slick tyres.
It gets better and better. Each buyer of the motorcycle will get a KYT helmet, some clothing accessories and a VIP guest pass for one of the MotoGP round chosen by the buyer. It is touted to be priced at 46,000 pounds (around Rs 44.81 lakh).
At this price point, it costs almost twice the price of a standard Yamaha R1. However, it is still a lot cheaper than the Ducati Superleggera V4 and BMW HP4 Race — both track-use-only motorcycles, just like this Yamaha SRT R1.
---
For the latest news in your mailbox click HERE to subscribe to our daily newsletter!
or
Click HERE to Download our APP for all the action right on your mobile device!