RST has launched its new line of motorcycle gear with integrated airbags. It includes a one-piece track suit, a textile jacket and a leather jacket. The new series of riding gear has a number of sensors integrated into it along with the airbag that allows it to detect a crash before it happens. It then inflates the airbag in less than 60 milliseconds.
RST is among the most well-known and premium motorcycle riding gear manufacturers in the world. It has been in the business since 1988 and the boffins who run it certainly have the know-how of making great protective riding gear.
However, the premium-end of the riding gear market has moved towards airbag-integration and RST too has done just that to keep up with the competition. RST has just launched a range of airbag-integrated motorcycle riding gear that has been developed in partnership with In&Motion. 
In&Motion is a pioneer in the field of wearable airbags, developing models for motorcycling, horse-riding and Skiing. In&Motion has already worked on riding gear sold by well-known brands like Ixon, Triumph, Furygan and now RST. 
The brand analysed over 500 crashes from the World Superbike Championship, MotoE and British Supertwins to develop what they claim to be the ultimate in track and road safety. It features in-built sensors that work in conjunction with a mobile-phone app which detects and monitors rider movements 1,000 times per second.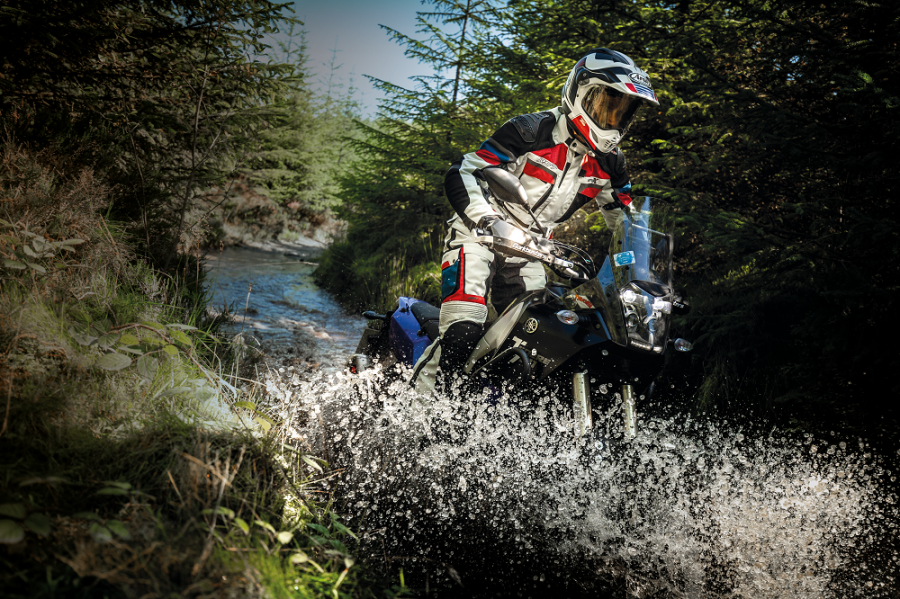 This allows it to predict a crash and deploy the airbag. The new line of airbag-integrated gear has been made available for almost all kinds of riders, so there's a product for you whether you like heading to the track or to the nearest hills or even for off-road usage.
Taking care of the racetrack business is the RST Race Dept V4.1 Airbag, which is a one-piece leather suit. It comes with Aramid protection, an In&Motion CE back protector and it exceeds the highest AAA CE rating, making it one of the safest suits out there.
The next in the series is the RST Pro Series Adventure-X Airbag Textile Jacket. This one has been targeted at adventure and off-road riders. Dakar Rally rider Mick Extance was roped in for inputs during the development of this jacket. This once again exceeds all safety norms and is one of the safest in the off-road department.
RST has also created a leather jacket called the GT Airbag Leather Jacket, and there is also a textile version of it named the GT Airbag Textile Jacket. These jackets can be used for general purpose motorcycling while offering maximum protection. These jackets are currently available in the UK and would have to be imported to India.
___________________________________________________________________
For the latest news in your mailbox click HERE to subscribe to our daily newsletter!
or
Click HERE to Download our APP for all the action right on your mobile device!