A Royal Enfield Interceptor 650 scrambler has been launched in Latvia. It is a dealer option only and will be produced in limited numbers. It is called the Royal Enfield Interceptor MCH Scrambler and just 10 such custom motorcycles will be built.
Royal Enfield's Latvian website has posted pictures and other details of the motorcycle, and it is just making us want one, now! According to the website, motorcycle customisers called Motto Classic House (MCH) built these bikes. The motorcycle is mostly stock and only a few key components have been changed.
However,  these few components in question have made a world of difference to the motorcycle. At first glance, one's attention is sure to be drawn to the scrambler exhaust system. MCH has equipped the motorcycle with a Zard Scrambler full exhaust system.
The exhaust system weighs 12 kilograms lower than the stock pipes and is exquisitely crafted. A stock Royal Enfield Interceptor 650 has twin exhausts — one on each side of the motorcycle. This scrambler edition though, is equipped with twin-pipes on just the right side of the motorcycle in true scrambler style.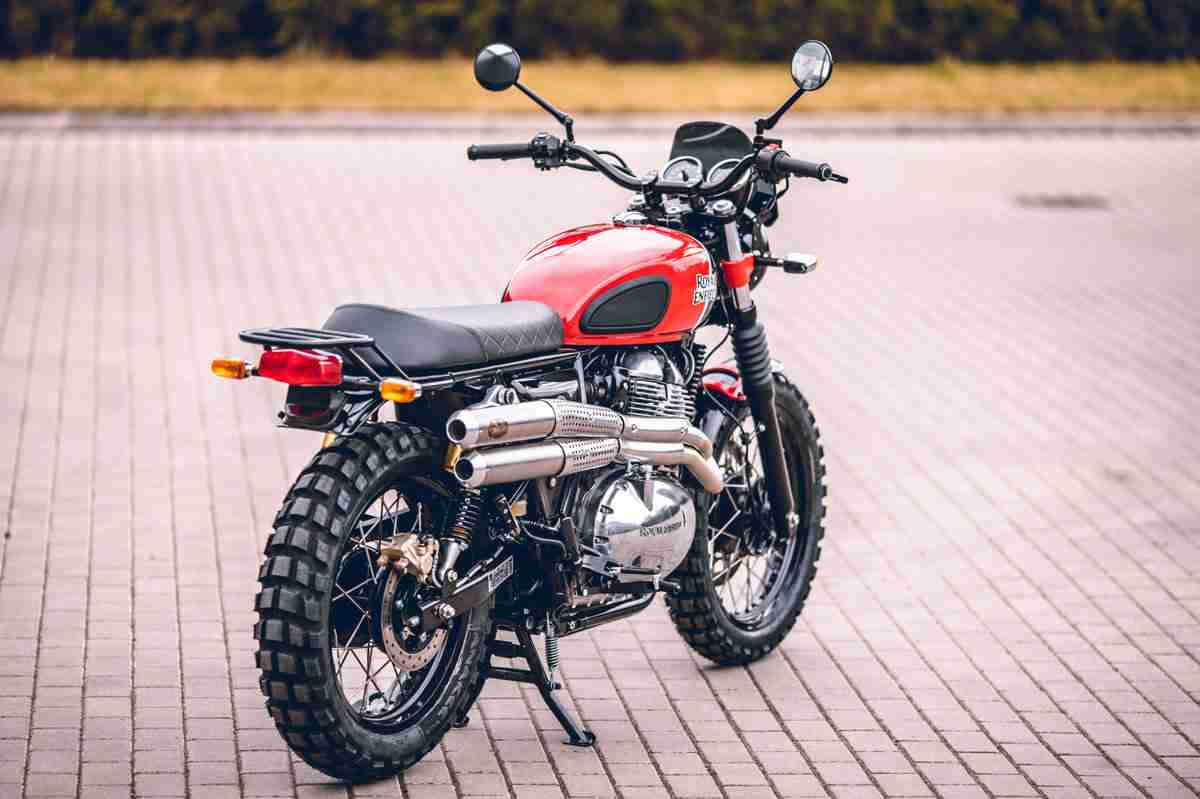 Up front, it features a windscreen that is part of Royal Enfield's official accessories. The circular headlamp has been covered with a mesh grille  that lends it a rough and aggressive look. The stock handlebar has been replaced by a motocross-style unit, and this has also raised the handlebar position a bit.
It also gets aftermarket mirrors, a luggage rack at the rear and the rear mudguard has been chopped off to complete the scrambler look. The spoked wheels have been painted black and the stock Pirelli road tyres have been replaced by Michelin Anakee hardcore offroad tyres.
The motorcycle is therefore lighter than the stock motorcycle. MCH didn't stop at just making it lighter but also gave it more power. The ECU has been remapped and along with the Zard exhaust, this should give it a significant bump in power. The website quotes the same 46bhp power output as the stock motorcycle, but we're sure it now has more power.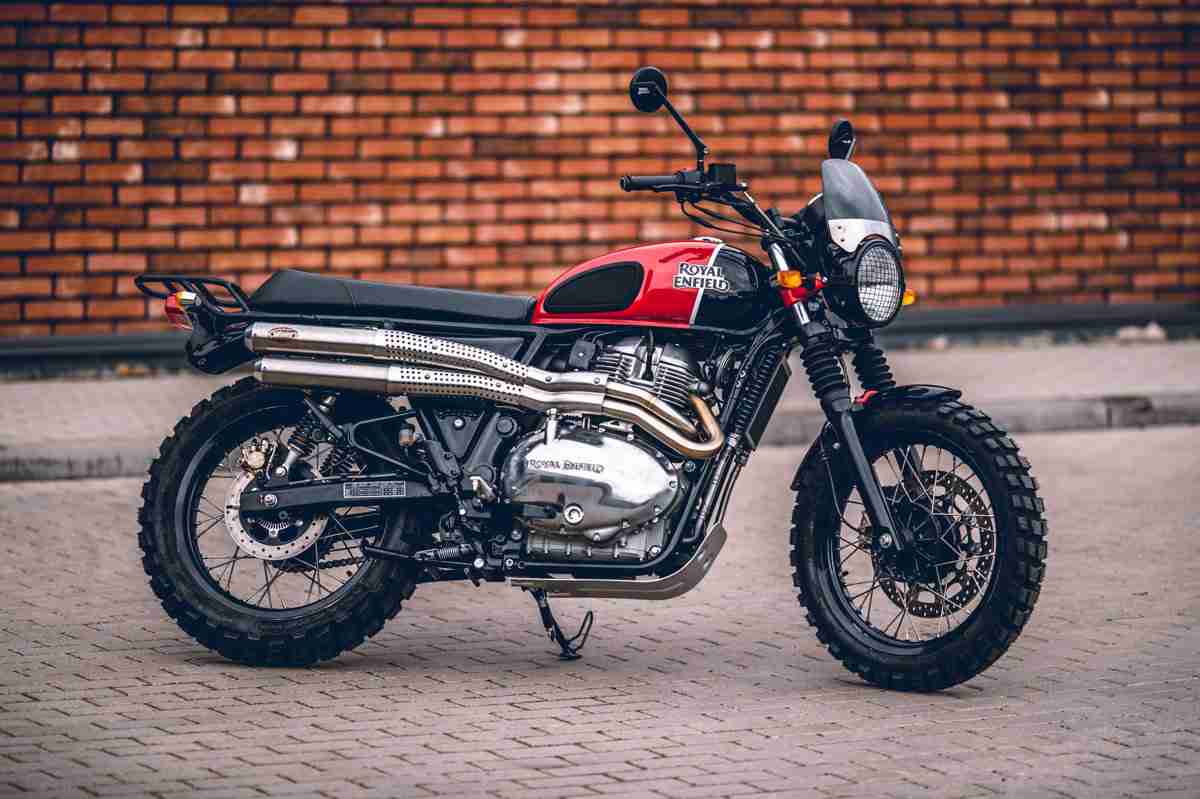 The Royal Enfield Interceptor MCH Scrambler isn't exactly cheap. The stock RE Interceptor is retailed at 6,850 Euros (Rs 5.67 lakh) while the 10 MCH Scrambler edition motorcycles carry a price tag of 9,380 Euros (Rs 7.76 lakh). 
The brand is therefore charging around Rs 2.09 lakh for the modifications which is quite a lot. However, since just 10 such motorcycles will be made, it also brings the exclusivity factor to the table.
The Interceptor 650 and Continental GT 650 twins have worked out very well for Royal Enfield. Motorcycling enthusiasts loved these motorcycles and they are doing rather well in terms of sales too.
We have seen quite a few modified Interceptors but this one built by MCH for Royal Enfield Latvia is quite possibly the best we have seen. We predict that many Royal Enfield Interceptor 650 owners will attempt the same modifications on their motorcycles.