A video of a Royal Enfield Interceptor being used to do some stunts has gone viral thanks to the way the motorcycle has been ridden in it. In the video, the Royal Enfield Interceptor is put through some seriously tough tests including many, many jumps and is ridden through slush and thrown into a water canal.
http://https://www.youtube.com/watch?v=elh71mGTTro
However, the bike seems to take it all in its stride. The Royal Enfield Interceptor 650 is the motorcycle that completely changed the brand's image in the eyes of enthusiasts. It changed everything we enthusiasts disliked about Royal Enfield's previous bikes and gave us something we could enjoy.
Well, it looks like someone decided to get out there with an Interceptor 650 and have a little too much fun. The video is a compilation of many separate videos where the bike is used to perform 'Stunts'. A helmet is used as a safety precaution in most cases and sometimes coupled with a riding jacket and a pair of gloves. 
In some cases, the rider is seen jumping the bike over a few mounds wearing shorts! Some might find this video cringey thanks to the way the bike is handled. Now keep in mind, we are talking about a bone-stock Royal Enfield Interceptor 650.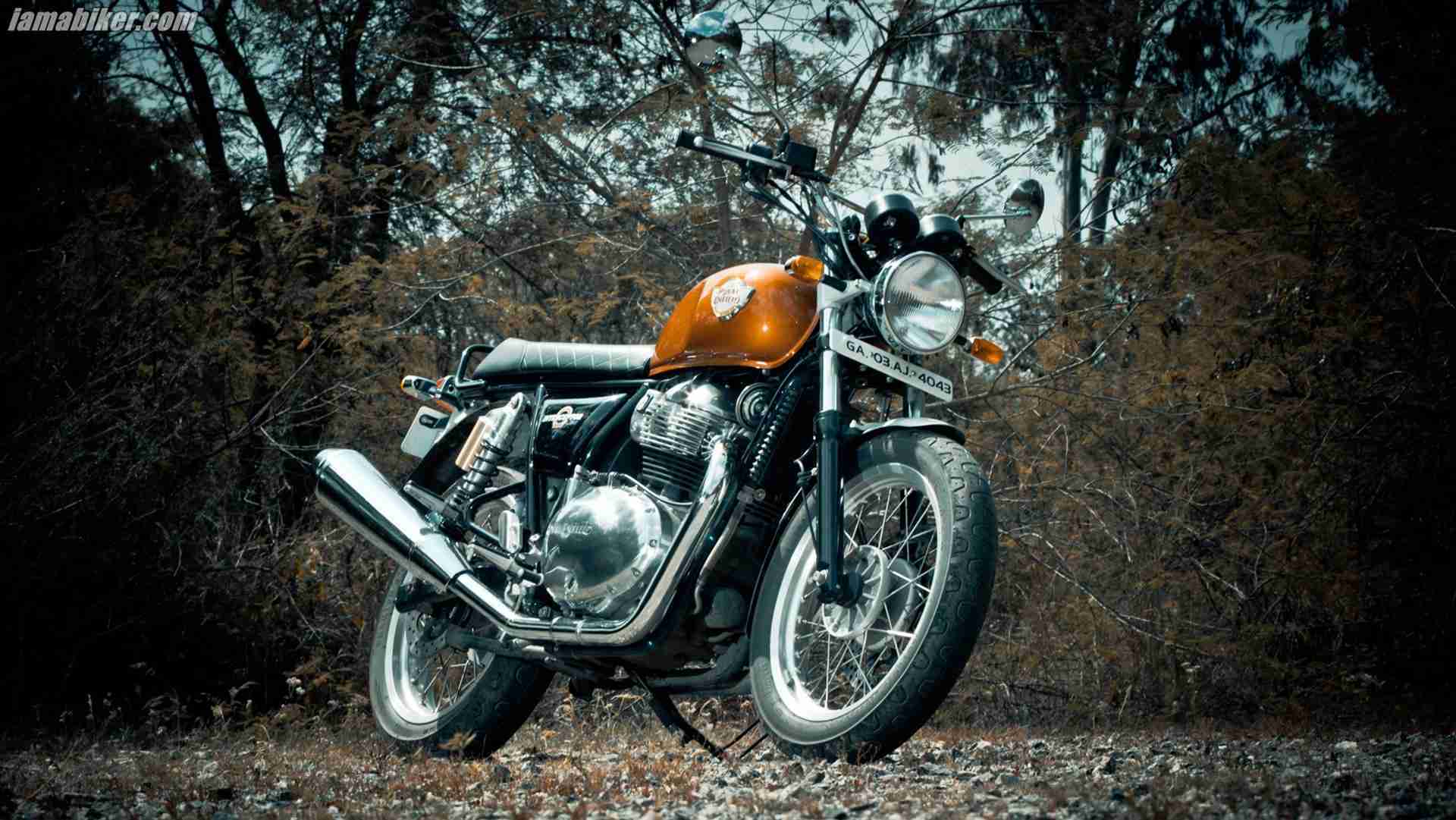 Even the tyres seem like the stock Pirelli road-going tyres that are most comfortable out on the highway and the tyres would give up all grip the moment a dirt patch is ridden over. Doing these 'stunts' with such a bike is impressive riding indeed, and just makes us wish he had done some of them in a safer environment with better riding gear.
The Royal Enfield Interceptor 650 was thrown into a canal filled with water, and then dropped in a slush pit and then the rider did donuts in the slush. Its footpegs were scraped on a high-speed corner, and the suspension took quite a beating when the bike, weighing in at 213 kilograms was jumped over crests and rocks and mounds, several times.
The video is definitely worth a watch as you would be surprised with what a stock Royal Enfield Interceptor can do. However, we sure hope the bike's owner had saved up for a suspension replacement or overhaul, and maybe even a wheel-bend. This video also proves that an Interceptor 650 designed to go off-road would certainly make for a great bike.
In the recent past, we have seen a few Interceptor 650s being customised into off-roaders and scramblers. Royal Enfield is also currently rumoured to be working on an off-roader based on the 650 platform and we are certainly excited for that.