Renderings of what is thought to be the upcoming Jawa electric motorcycle have now surfaced. ElectricVehicleWeb has published these images while the entire motorcycling community waits in anticipation for the Jawa EV. Jawa is expected to reveal the electric motorcycle in 2022.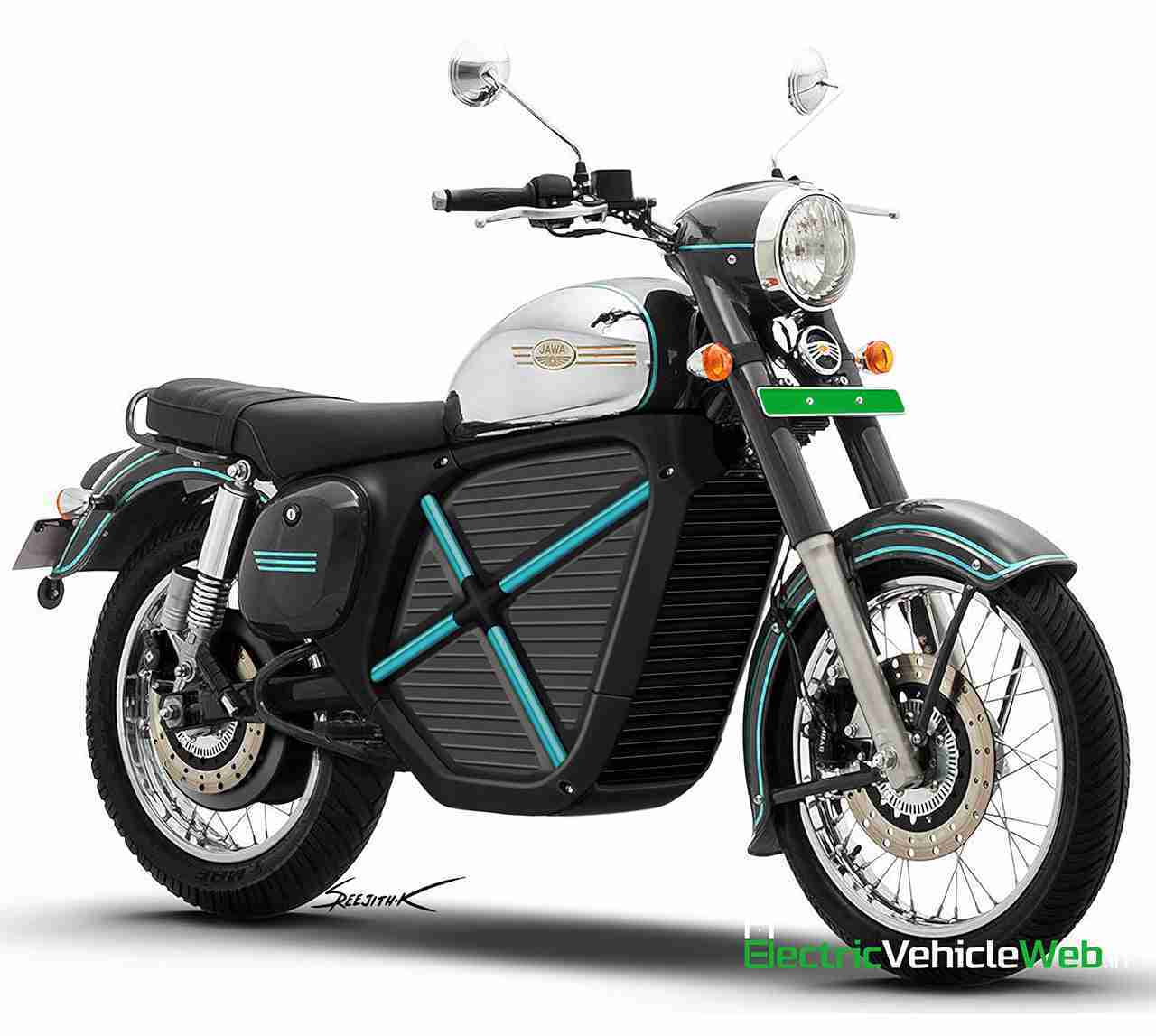 Jawa Motorcycles is rumoured to be working on the development of an electric motorcycle. Various reports quoted anonymous sources and cited that Classic Legends is working on a couple of electric motorcycles.
Classic Legends is the brand that breathed new life into Jawa, Yezdi and BSA — all classic, retro motorcycle brands. Under its new ownership, Jawa re-entered the Indian market with the Jawa, Jawa Forty-Two and more recently, the Jawa Perak. Meanwhile, its sister brand Yezdi was said to be developing an electric motorcycle.
There are also rumours that Jawa and Yezdi are both working on their own electric motorcycles. However, there are no clues about the design or about the technical details just yet. One thing though is obvious — the Jawa electric motorcycle will not have a futuristic or game-changing design.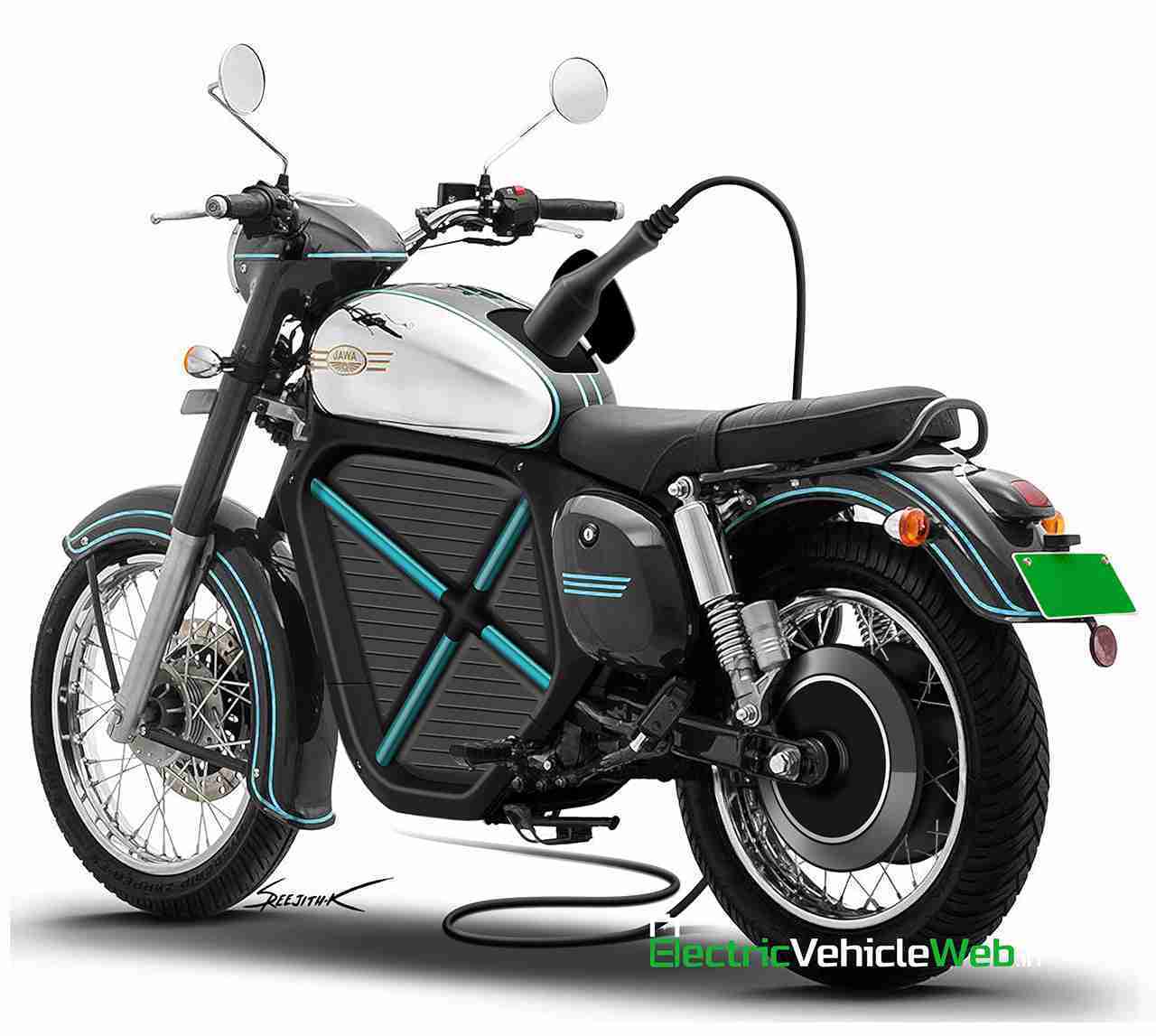 Jawa as a brand is heavily built on its historic roots and would hence develop and launch a retro motorcycle similar in design to those it currently has on sale. Hence, these renderings are based on the Jawa model currently on sale. The air-cooled, 239cc, single cylinder engine has neatly been cropped out and in its place is a large battery pack.
It does look like the battery pack is a load-bearing member connected to the chassis. The rear wheel is driven by a hub-mounted motor that looks neatly integrated with the overall package. The renderings also involved electric blue detailing and graphics on the motorcycle which is known to be a colour signifying EVs.
It even shows a flap in the fuel tank that allows for the charger to plug in. We're unsure how far in Jawa already is, in terms of the design development of its electric motorcycle. Until Jawa officially showcases its electric motorcycle, these renderings seem like the closest thing to the production Jawa EV.
---
For the latest news in your mailbox click HERE to subscribe to our daily newsletter!
or
Click HERE to Download our APP for all the action right on your mobile device!