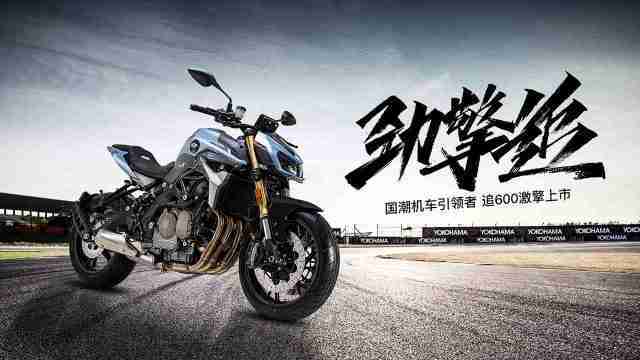 The QJ SRK 600 has been launched in the Chinese market with a price tag of 43,999 CNY (around Rs 4.66 lakh). The QJ SRK 600 previews the next-gen Benelli TNT 600. It is a motorcycle that will eventually debut in International markets including India, as the Benelli TNT 600.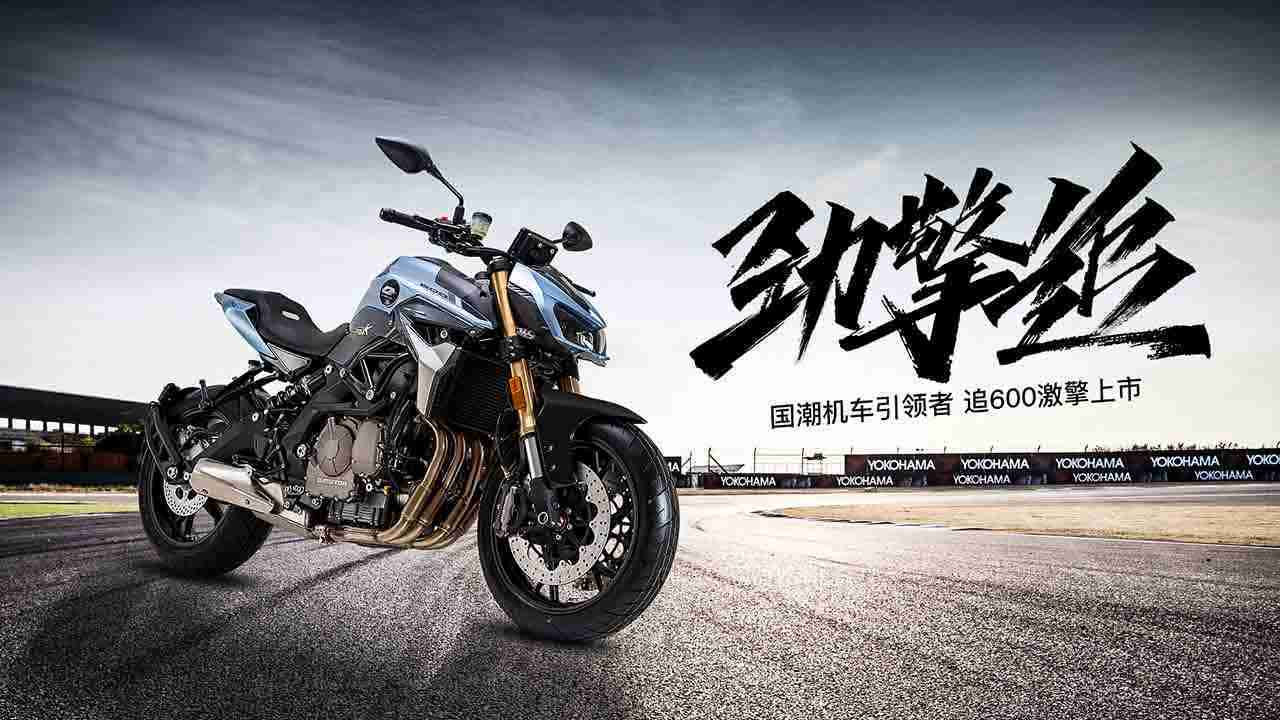 Italian motorcycle manufacturer Benelli is a subsidiary of Chinese motorcycle manufacturer Qianjiang. As a result of this, almost all motorcycles made by Qianjiang and Benelli are similar — They are rebadged versions. In recent times, both Benelli and Qianjiang have been aggressively trying to change the way their motorcycles look.
More recently, we got a glimpse of the direction in which they are heading, through a few leaked images of the bikes in production form. One of those motorcycles was the QJ SRK 600. It was known from the very start that this was the Benelli TNT 600 in Qianjiang clothing.
Well, the bike has now been launched in the Chinese market and there are quite a few details to be noted. Firstly, it puts out around 3.5bhp lesser than the current motorcycle on sale in India. The QJ SRK 600 makes use of the same liquid-cooled, 600cc, inline-four motor, but has an output of 81 bhp at 11,000 rpm and 55 Nm at 8,000 rpm.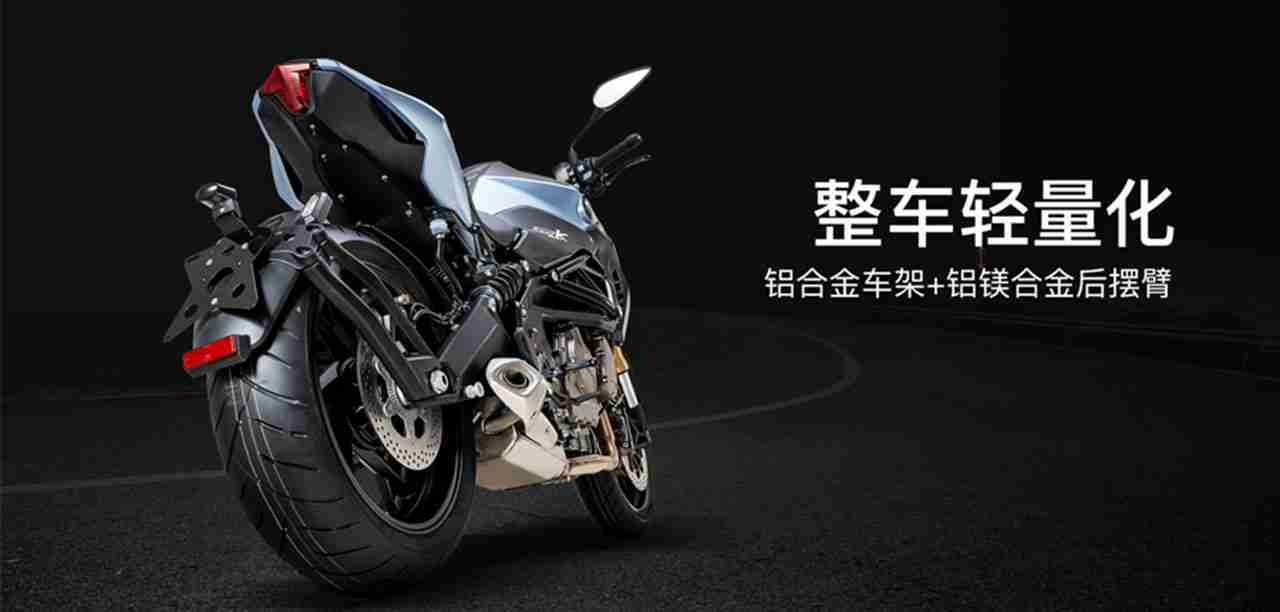 However, the motorcycle has also lost 33 kilograms in terms of weight, which means there is more performance on offer. The company claims a 0-100km/h time of 4.5 seconds and a top speed of 201km/h. The QJ SRK 600 has been launched in three variants — Standard, Medium and High.
Yes, the variants' names are quite unconventional for a motorcycle, but the differences between the variants are quite substantial. The Standard variant uses suspension and braking components developed in-house by Benelli. The Medium variant rides on suspension from KYB and used braking components from Xihu.
The High variant uses Marzocchi upside-down forks up front, a KYB monoshock at the rear and brakes from Brembo. So, different variants of the motorcycle will handle and ride differently. In the styling department, the motorcycle is modern and looks refreshing. It is an aggressive design language and we love how it looks.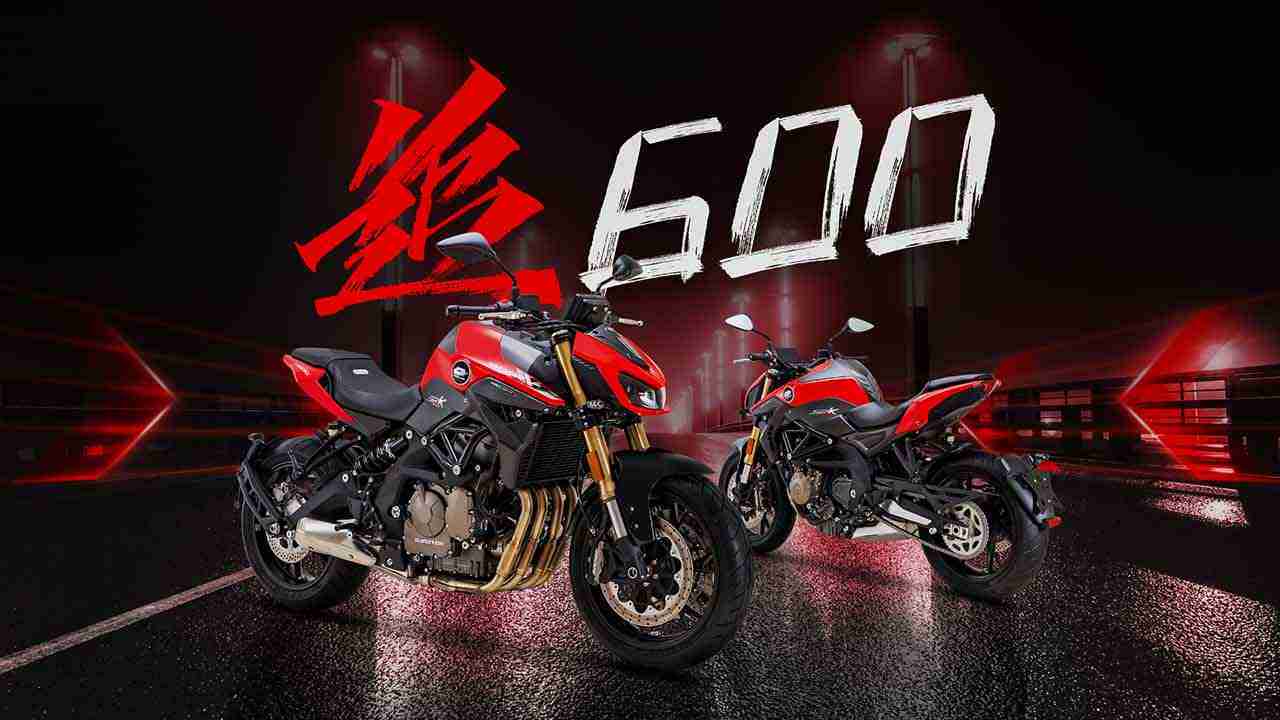 Other small details include a 20 mm reduction in wheelbase and the bike is also slimmer than the outgoing model. The QJ SRK 600 comes with premium features like a 5.0-inch full colour TFT display, keyless ignition, full-led lighting, etc. This bike will make its debut as the new Benelli TNT 600 sometime later this year. It is expected to arrive in India next year.
The current TNT 600 is a success in the market thanks to its price tag, which is lower than the competition. However, the new model is expected to cost slightly higher. And we are unsure if Benelli too will bring in different variants or launch the top-spec one as standard.