MV Agusta has severed ties with MotoRoyale in India. This has been rumoured for a while but has now been confirmed. This simply means that MV Agusta will no longer be sold in India by MotoRoyale and is currently on the hunt for a new retailer.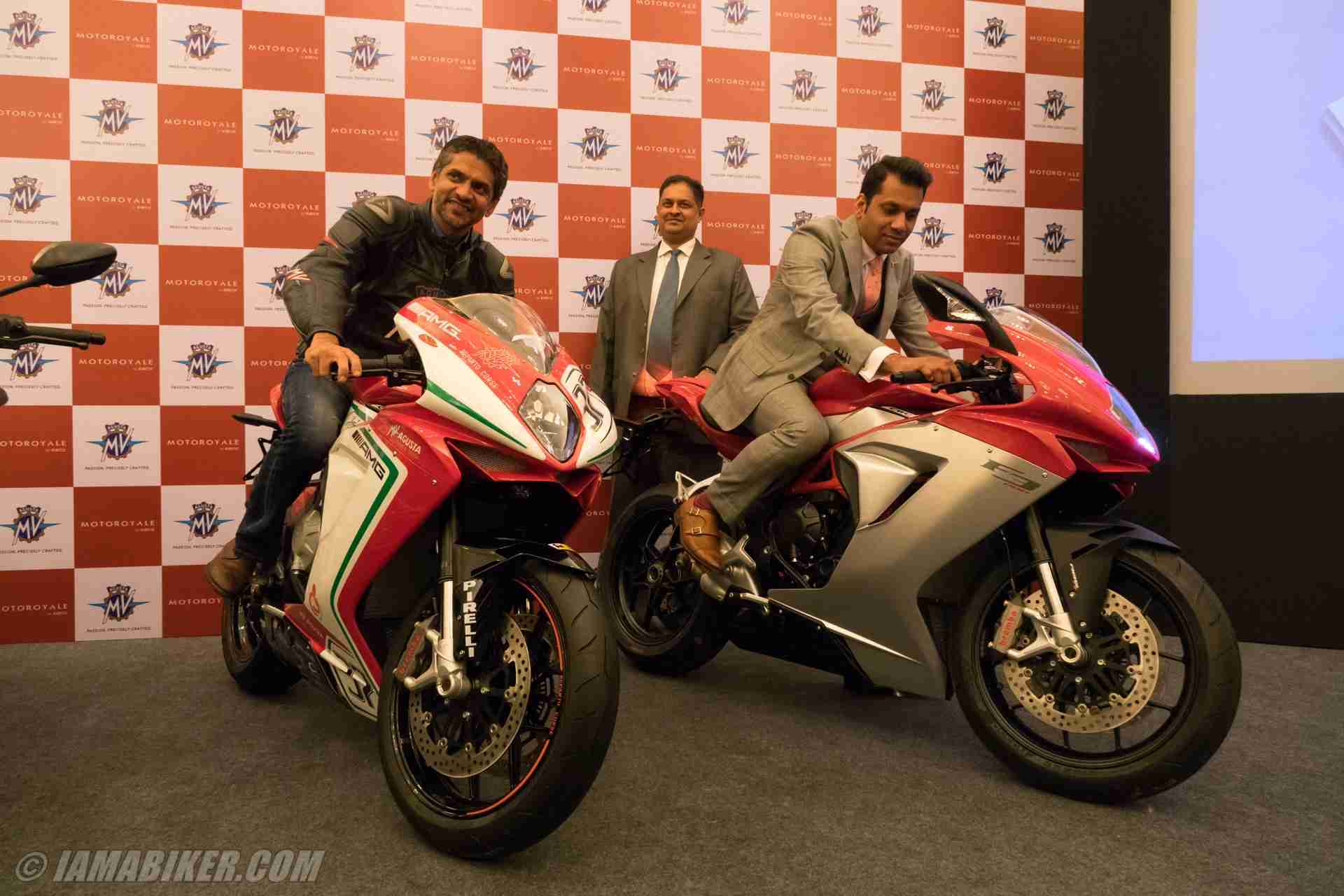 MotoRoyale is a multi-brand premium motorcycle retailer in India, selling motorcycles from niche brands like Norton, MV Agusta, F.B Mondial, SWM, Moto Guzzi and Hyosung. These are brands from different countries and are considered to be premium and niche. 
However, these premium and niche brands spelt trouble for MotoRoyale which is part of the Kinetic group, which has invested considerably in it. The first wave of troubles hit MotoRoyale when Norton went into administration earlier this year.
The management of Norton Motorcycles was being investigated for fraud in funding and the company wasn't really turning over profits. It had become insolvent and Norton then had to be put on sale. This was bad news for MotoRoyale as it had invested in tooling and a manufacturing facility for the Norton Commando 961 and Norton's upcoming 650cc models.
This was part of a deal that would allow MotoRoyale to manufacture Norton motorcycles for the Indian market. It was however hopeful that the new owners of Norton would allow the same deal to continue. However, TVS Motorcycle Company bought the Norton brand and has since then made it clear that Norton would be manufactured in England itself. That was a disaster.
The next big hit for MotoRoyale came in the form of BS-VI emissions norms. While Indian motorcycle manufacturers did their best to develop BS-VI motorcycles before the April 01 deadline, European manufacturers took it easy due to various reasons.
The pandemic affected operations and then there's the fact that the comparable Euro 5 emissions norms kick-in only next year, hence giving them time until January 2021 to develop cleaner bikes. This leaves MotoRoyale with no motorcycles to sell in India.
Yet another blow has now come through MV Agusta severing ties with the retailer. This has been rumoured for quite some time now but has now been confirmed by the CEO of MV Agusta. A video on MV Agusta's Instagram page shows the Italian brand's CEO Timur Sardarov answering a few questions.
One of the questions posed to him was regarding the brand's presence in India. In reply to this question, he said, "We broke our ties with MotoRoyale as there was a constant misinterpretation of the contract. And we didn't think they represented us in the right way. We are right now appointing a new partner to work with us."
This is big news indeed. However, there's no clear indication as to who the new partner will be. MV Agusta currently has no BS6 compliant motorcycles on sale. In order for any partner to sign a contract, they would need some motorcycles to sell in India which they currently do not have.
Hence, we might not see a new MV Agusta sold in India until January 2021. As for MotoRoyale, things look rather bleak until 2021.