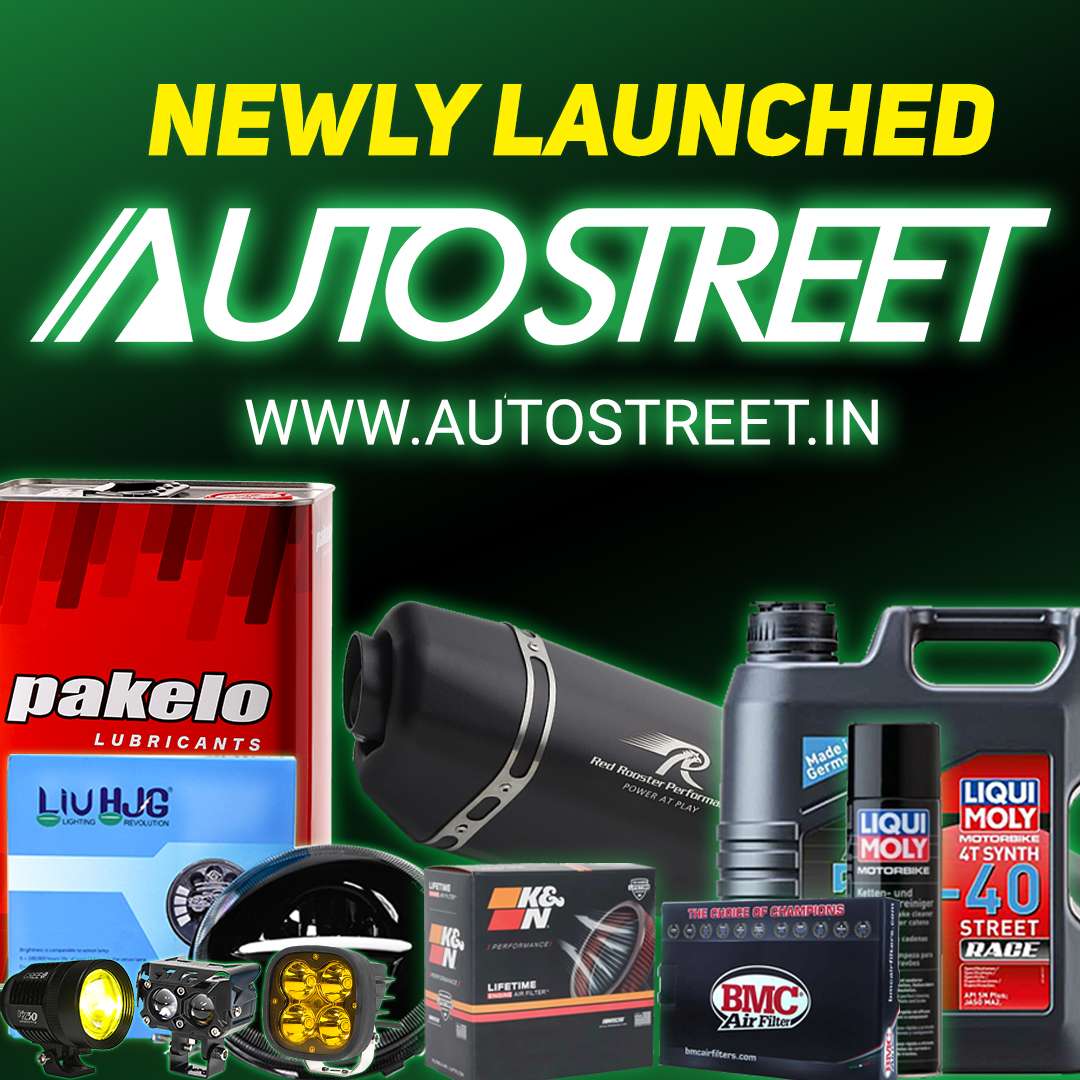 The Ducati Panigale V4 R is making headlines again, this time though, it is because of a Lego model of the motorcycle. Well-known Lego artist Riccardo Zangelmi has created a life-size replica of the Ducati Panigale V4 R using Lego blocks and the kid in us can't help but want one.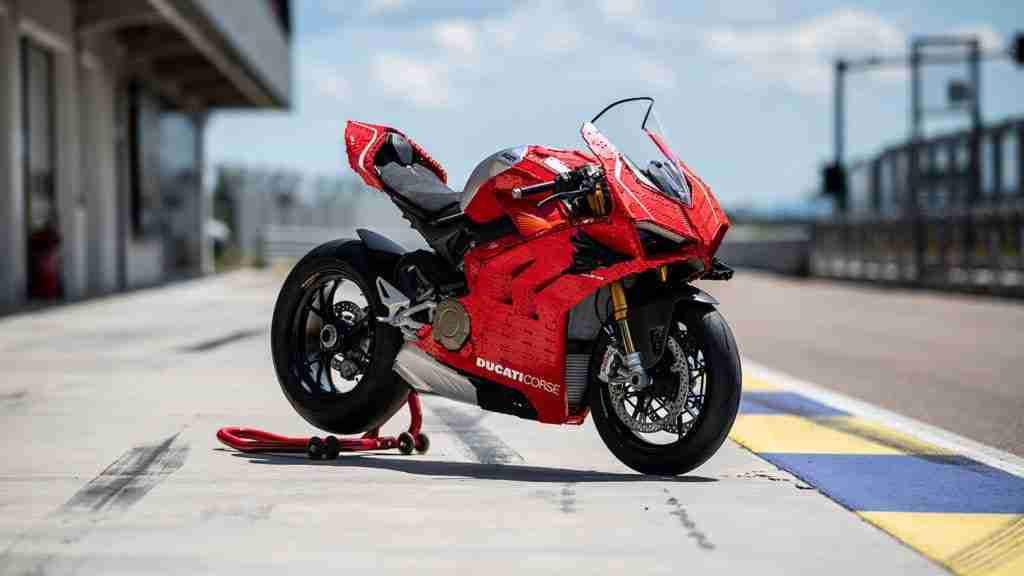 Lego is no child's play anymore. Yes you can still go out and buy a Lego set that will allow you, or your kid to build anything the mind can think of. Lego also makes scale model build kits that allow you to buy a box off the shelf and build a particular motorcycle, car, truck or bus, etc.
However, there are a few people who take Lego building to the next level. Take, for example, Riccardo Zangelmi. He is a well-known artist who uses Lego bricks as the primary resource for his artwork. He has in the past created various works of art with Lego bricks including a giant-sized Porsche logo, a Christmas tree, a life-size human, etc.
For his latest piece, he chose to replicate the Ducati Panigale V4 R. The Ducati Panigale V4 R is in many ways pure art in itself thanks to its design and how flawlessly it is built. It is quite possibly the best-looking motorcycle on sale today and perfectly combines form with function as it is also one of the fastest bikes on earth.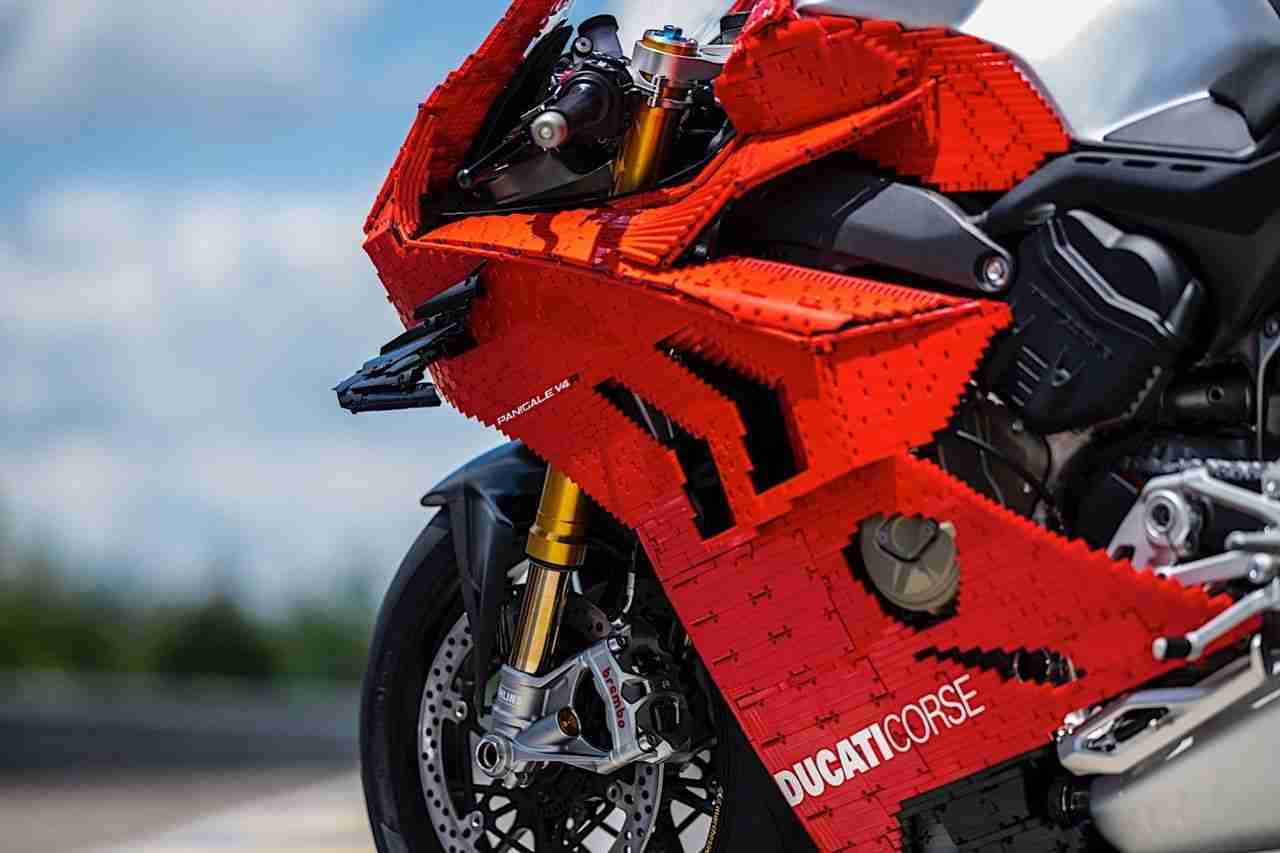 Riccardo Zangelmi went old-school with this build and did not use computer modeling but built it by hand. He ended up using more than 15,000 Lego blocks. We can see that the headlamp, wheels, and tyres are original pieces taken from the real motorcycle. The body however is made completely from Lego.
Ducati loved the Lego Panigale V4 R so much that they held a grand unveiling of the model with a real V4 R parked right next to it. Ducati's CEO Claudio Domenicali and MotoGP rider Andrea Dovizioso gave the Lego Panigale V4 R a grand unveiling.
The fate of the Lego model is unclear at the moment, but we're sure it will be preserved. Maybe Ducati would love to display it at the Ducati Museum in Bologna, Italy. We, on the other hand, just hope that a Lego Panigale V4 R is created and put on sale so that even we can have a Ducati in our living room. How does that sound to you?
___________________________________________________________________
For the latest news in your mailbox click HERE to subscribe to our daily newsletter!
or
Click HERE to Download our APP for all the action right on your mobile device!