KTM & Bajaj are all set to dominate the electric two-wheeler market according to reports. KTM, Husqvarna and Bajaj have all been working together on electric vehicles for a while now. The brands are working on a unified electric mobility platform that will spawn several electric two-wheelers over the coming years.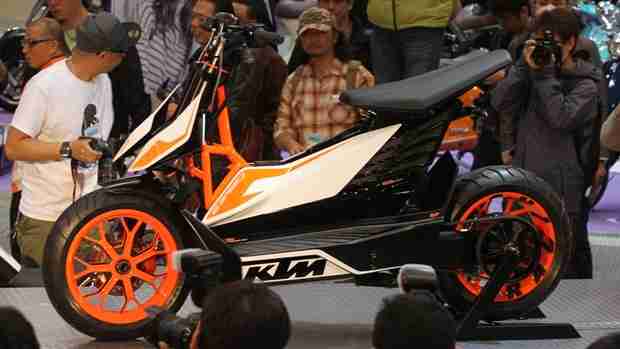 The annual report for 2019  released by Pierer Mobility AG gives us a clearer view of what is to come in the years ahead. Pierer Mobility AG is a company founded by Stefan Pierer, who is also the CEO of KTM AG. Stefan Pierer founded Pierer Mobility AG in 1987 and turned it into one of the most potent two-wheeler manufacturing groups in the world. 
Pierer Mobility AG owns a 51.7 percent share in KTM AG, which in turn has 100 percent ownership of KTM Motorcycles, Husqvarna Motorcycles, GasGas motorcycles and WP suspension. Perier Mobility AG also has 100 percent ownership of Husqvarna e-Bicycles and Pexco e-Mobility, giving the brand significant expertise in EV development and manufacturing.
In the annual report's introduction, Stefan Pierer wrote, "As part of a series development project for PTW ("Powered two wheeler") electric vehicles in the low-voltage range (48 volts), which was developed together with the Indian partner Bajaj, various product variants in the segment of electro scooters will be produced from 2022 under the brands of both partners in the 3 and 10 kW power range."
Well, it is clear that Pierer and Bajaj, which owns 48 percent of KTM AG intend to together push KTM, Husqvarna and Bajaj Auto into dominating the electric vehicle market across international markets, including India.
Bajaj Auto has already started the process of taking over the electric two-wheeler market. At the start of 2020 Bajaj launched the Chetak electric scooter, which has received lots of praise. It is the only electric two-wheeler with a metal body in a sea of EVs with plastic or fibre bodies.
The quality of the Chetak EV speaks volumes about the kind of development happening at Bajaj-KTM. Next up in line according to rumours is a KTM electric moped. The little details and exact product plan are unknown at the moment.
However, KTM, Husqvarna and Bajaj will definitely come up with several electric products including electric motorcycles, scooters, mopeds, personal mobility vehicles, etc. Though EVs do not exactly excite us, the thought of a torquey KTM electric motorcycle does seem like fun. We're looking forward to such a motorcycle.