Kawasaki's hybrid motorcycle drivetrain system has been teased in a new video. The Japanese motorcycle giant has released a new video that teases a new hybrid drivetrain system that comprises an electric motor as well as a petrol engine. This system could soon find its way to the production lines.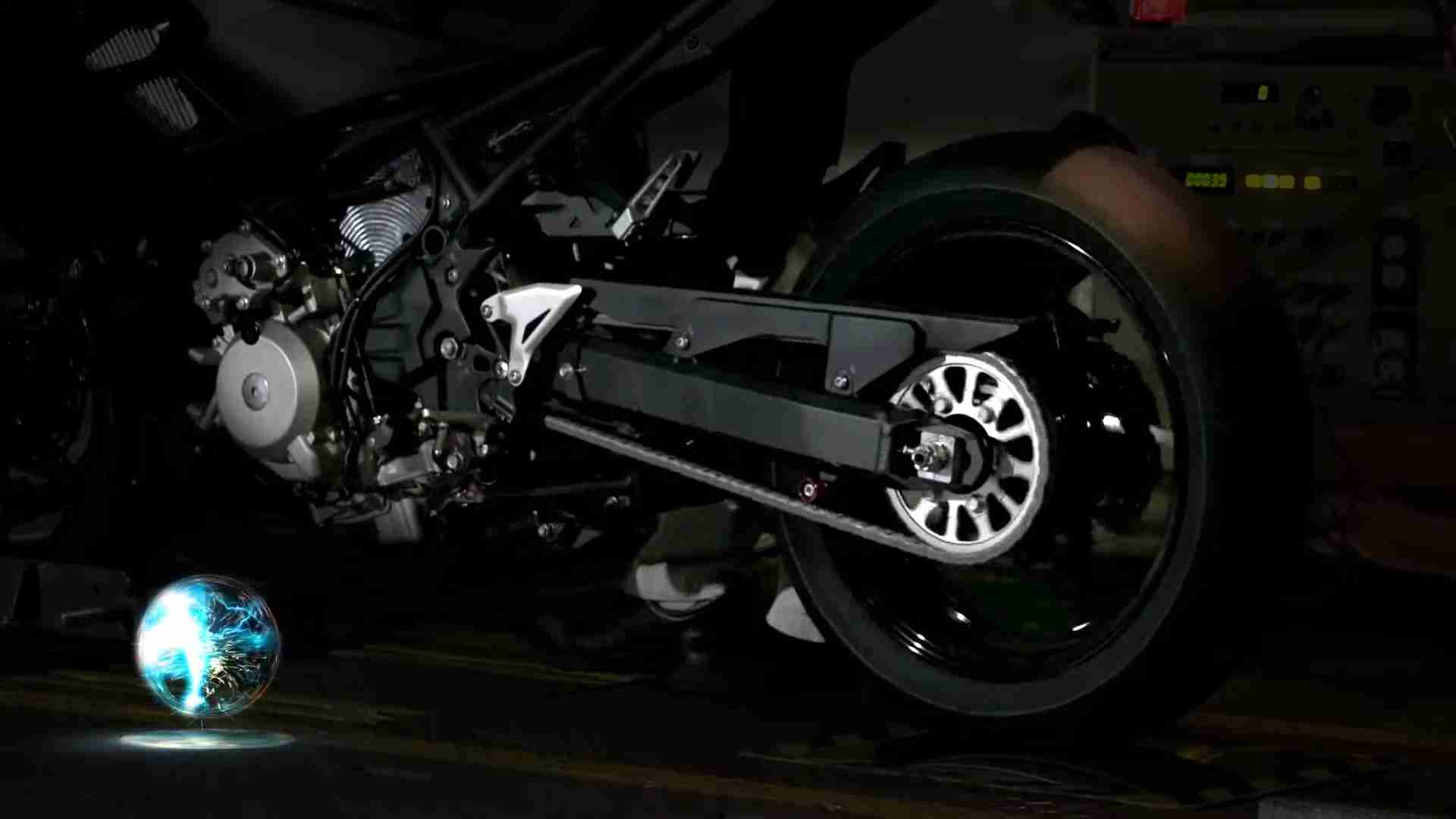 Motorcycles have predominantly been powered by petrol engines. Brands and buyers in pursuit of being environment-friendly found their way to the electric vehicle segment. There are quite a few electric motorcycles that offer brilliant performance. However, for a long time now, motorcycle manufacturers have been toying with the idea of a hybrid powertrain.
Now, it seems like Kawasaki has made some major headway into the development of this tech for motorcycles. The video showcases a fully-functioning hybrid drivetrain system that looks production-ready. It also shows that Kawasaki is developing this tech to go with their current Rideology connectivity system, which in turn is proof enough that we might see this hybrid bike soon.
As one of the pictorial representations in the video shows, Kawasaki might tune it in a way that it will work in electric mode in the city while the twisties will see it using hybrid power and the highway will make use of engine power. As for the bike it will be made available in, there is no proper evidence to suggest one particular motorcycle.
http://https://www.youtube.com/watch?v=BBf3eHhfW3k
The motorcycle in the teaser seems like a mashup of multiple motorcycles. The sprocket, wheel and swingarm look like they have been taken from the Kawasaki Z900. The frame on the other hand has a striking resemblance to that of the Ninja 400 and Z400.
At this moment, it would be hard to tell which motorcycle the new hybrid drivetrain will debut on. But it would most likely be something like the Z400. When the petrol engine and the electric motor are combined, they should offer performance that comes close to that of the Z650. More details are expected to come out in the near future.
---
For the latest news in your mailbox click HERE to subscribe to our daily newsletter!
or
Click HERE to Download our APP for all the action right on your mobile device!