Honda's patents for an upcoming Gold Wing with radar technology have been leaked. Patent images depicting the Honda Goldwing with radar tech have now surfaced, giving us a glimpse of the technology Honda is planning to use in the near future. We expect radar tech to debut in the Gold Wing by 2022.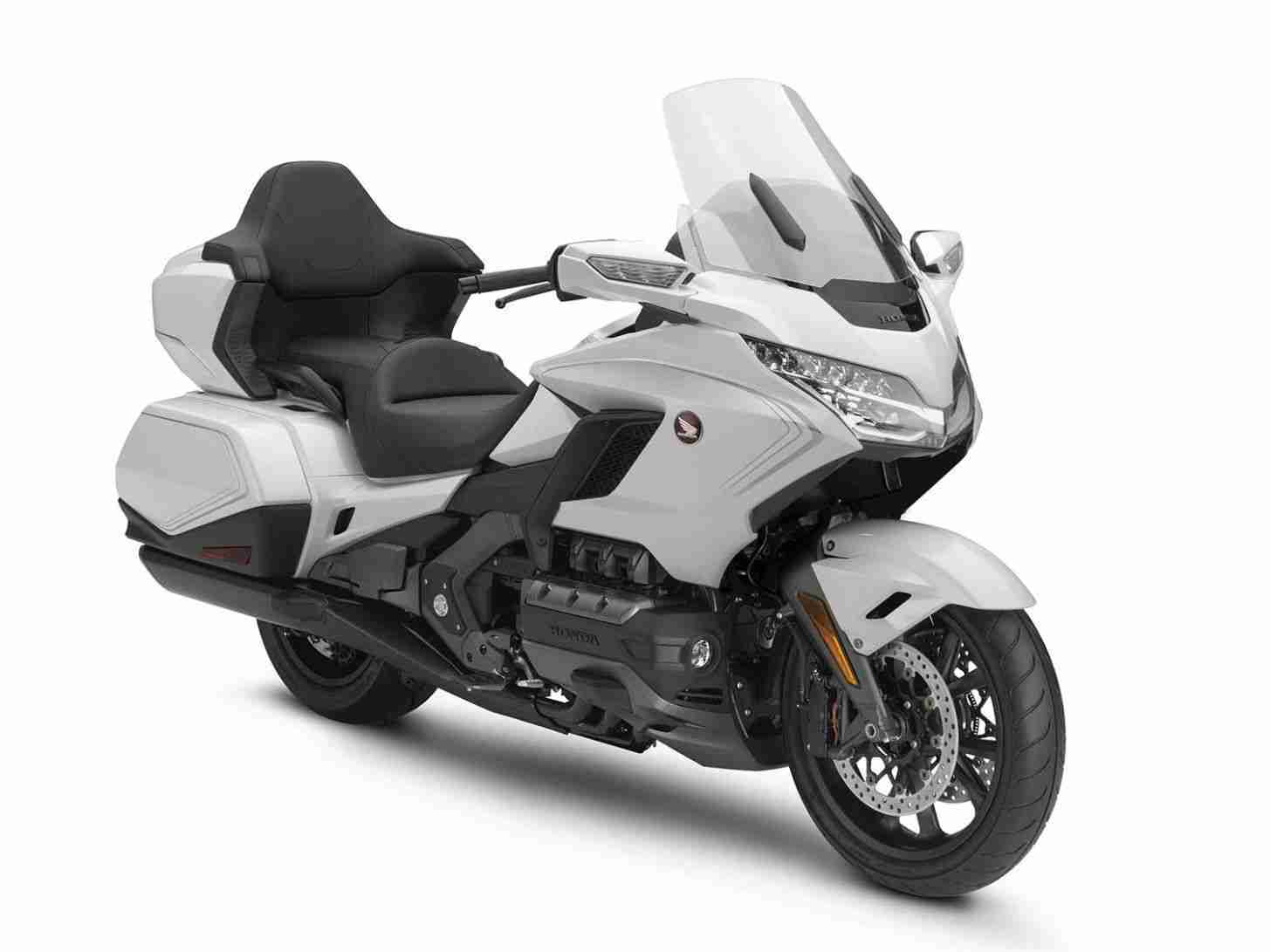 The Honda Gold Wing has been at the very top of the Japanese manufacturer's portfolio for a long time now. The big cruiser/tourer has for a long time now been loaded with every possible luxury a motorcycle can be fitted with.
It has a big powerful engine, large comfortable seats, enough storage to put some cars to shame, brilliant high-quality speakers, a multimedia stereo system, and an overall size that comes quite close to a boat.
Honda doesn't sell many of these motorcycles, but the ones who buy the Gold Wing can be called the cream layer of the motorcycle touring world and Honda has certainly captured this space. The Honda Gold Wing always gets the best in terms of technology and the next best upcoming technology is radar and Honda doesn't want to be left out in the radar race.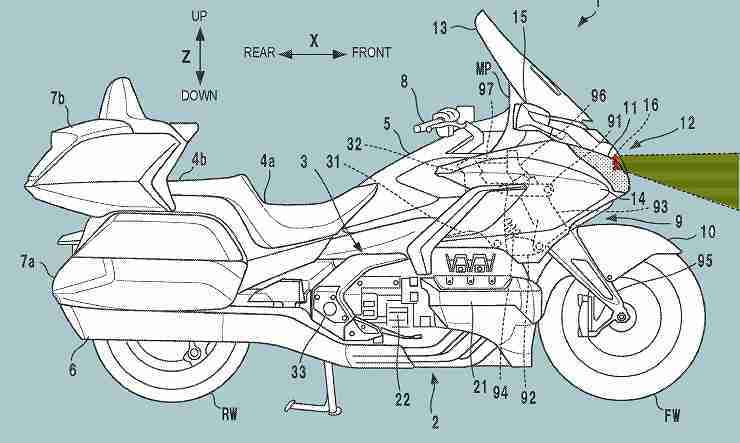 Radar tech has been used in aircraft and ships for several decades, and it has even been used in cars for a few years now. Several high-end luxury cars use radar to monitor the road ahead, and the radar unit then directs the active cruise control and automatic emergency braking features.
For a couple of years now, manufacturers have been trying to get radar technology onto motorcycles. A few weeks ago, Ducati became the first manufacturer to implement radar in a production motorcycle when it revealed the Multistrada V4 with radar. The Ducati Multistrada V4 came with radar sensors at the front and rear which helped with active cruise control, automatic emergency braking, and blind-spot detection.
BMW Motorrad will soon introduce radar systems on the R 1250 RT and KTM on the 1290 Super Adventure. Honda is up next and will introduce radar tech on the Gold Wing first, followed by the Africa Twin. Bosch has so far been the favoured supplier of radar systems for motorcycle manufacturers. Ducati, BMW and KTM have all made use of Bosch radar systems.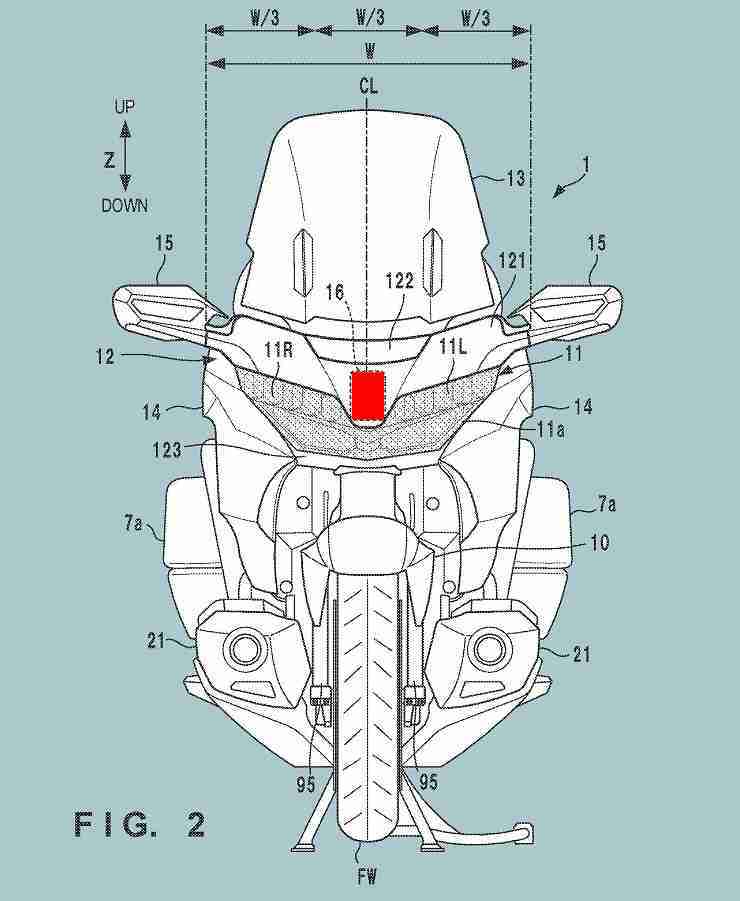 In-fact some of Honda's cars use radar systems from Bosch. Hence we deduce that Bosch will supply the radar unit for the Honda Goldwing too. Honda has already launched the 2021 Gold Wing, and patent images are coming out now.  So, this tech could possibly debut on the 2022 Honda Gold Wing and maybe even the 2022 Honda Africa Twin.
---
For the latest news in your mailbox click HERE to subscribe to our daily newsletter!
or
Click HERE to Download our APP for all the action right on your mobile device!