An electric Royal Enfield has just surfaced on the internet. No, it isn't a concept or a futuristic sketch. It is in fact, a very real, production motorcycle. It is called the Bullet Photon and has been developed by Electric Classic Cars. What's an electric car converter doing with a motorcycle?  Let us make things clear to you.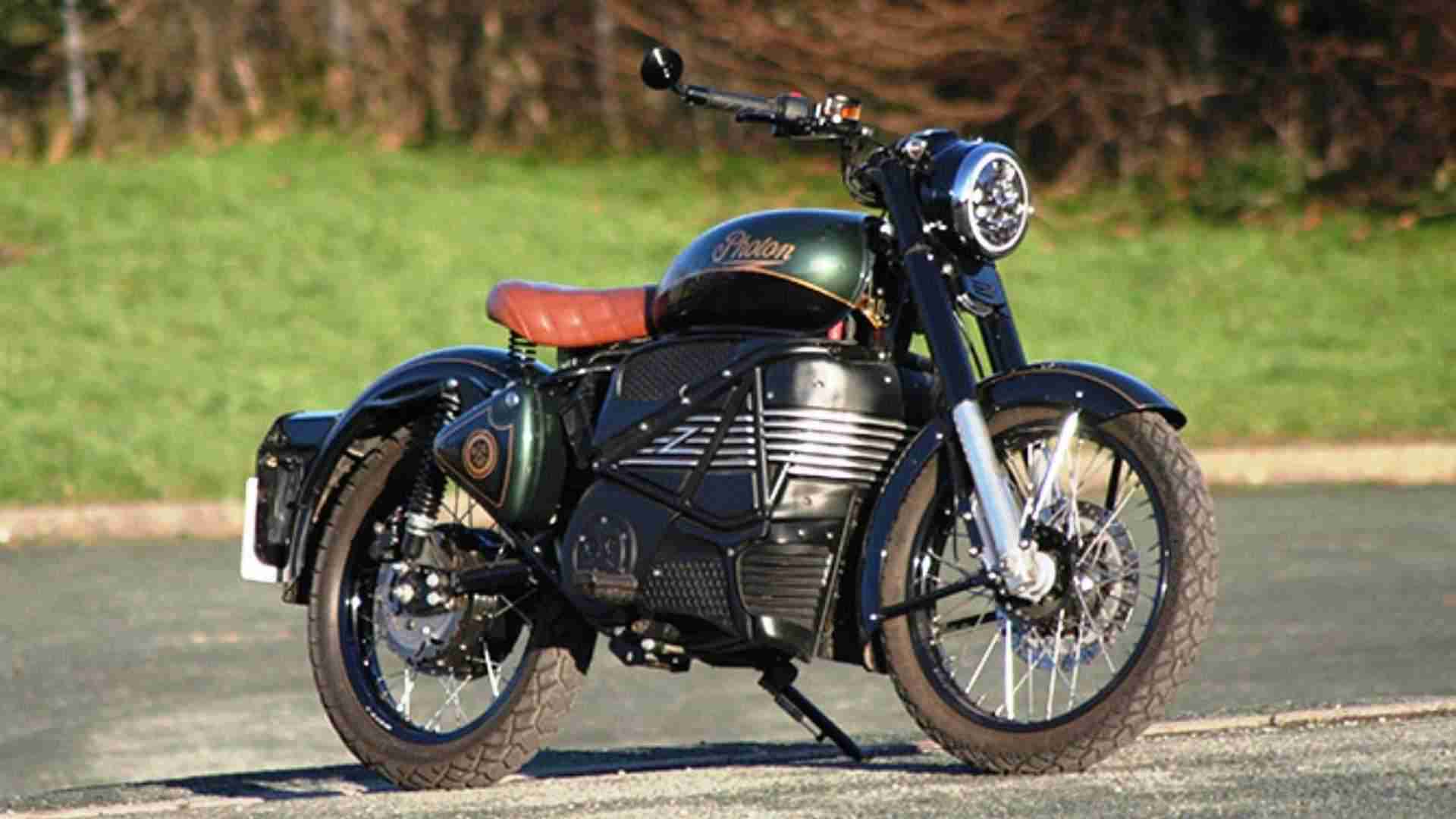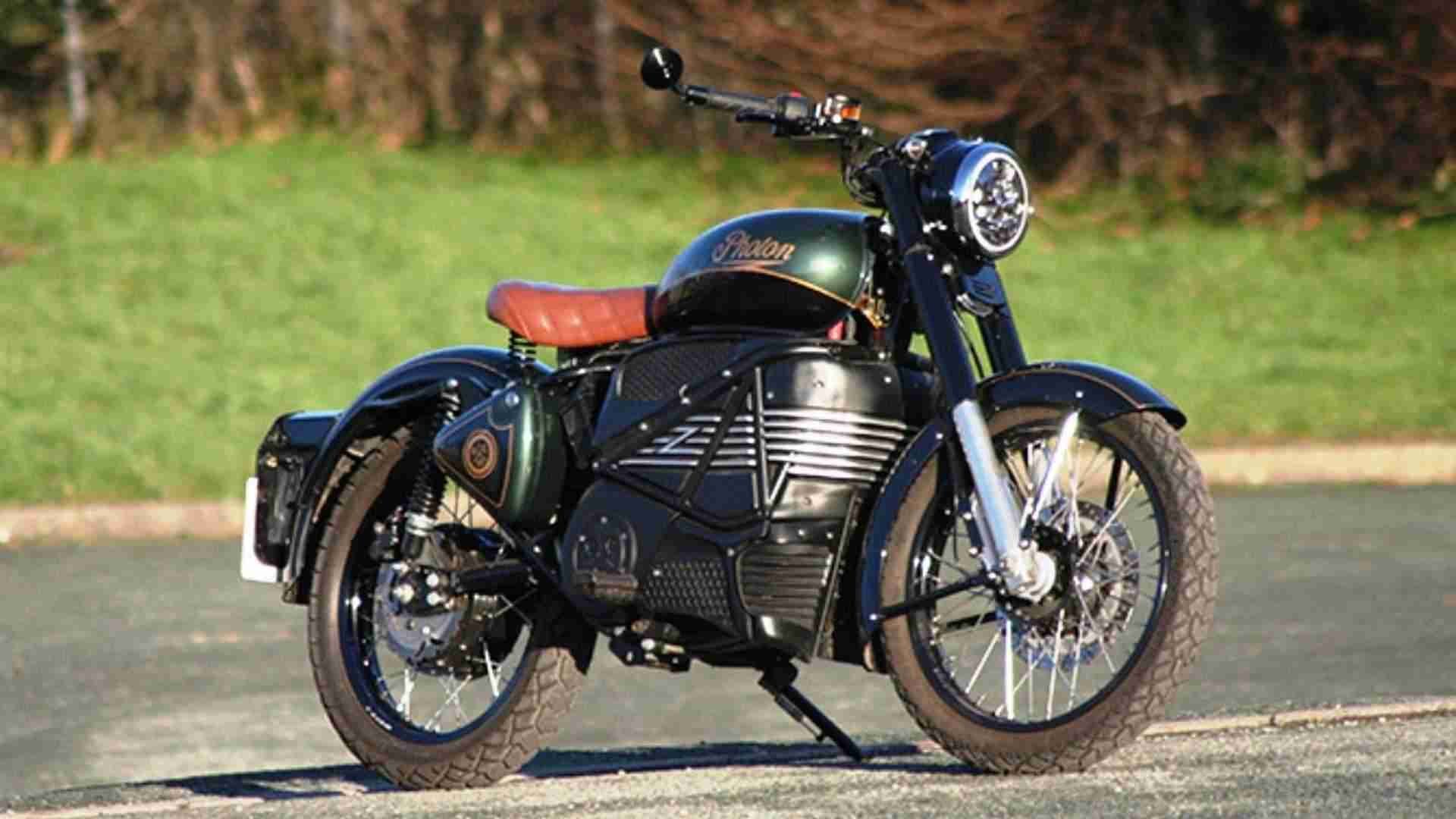 It is no secret that the global automotive market is heading towards an electric future. Almost all manufacturers have already developed or are in the process of developing electric vehicles. Royal Enfield too, is said to be developing an electric motorcycle but there are no details about the motorcycle or about its launch date.
Meanwhile, halfway across the world, in England, a company named Electric Classic Cars (ECC) has quietly been developing electric cars for a while now. ECC however, isn't your everyday electric car manufacturer. The company undertakes the conversion of classic cars into electric cars.
The idea is to have the design and character of an old classic car, but power is drawn from a battery pack and the car is driven by an electric motor. Royal Enfield it seems, was looking at a similar idea for its upcoming electric motorcycle.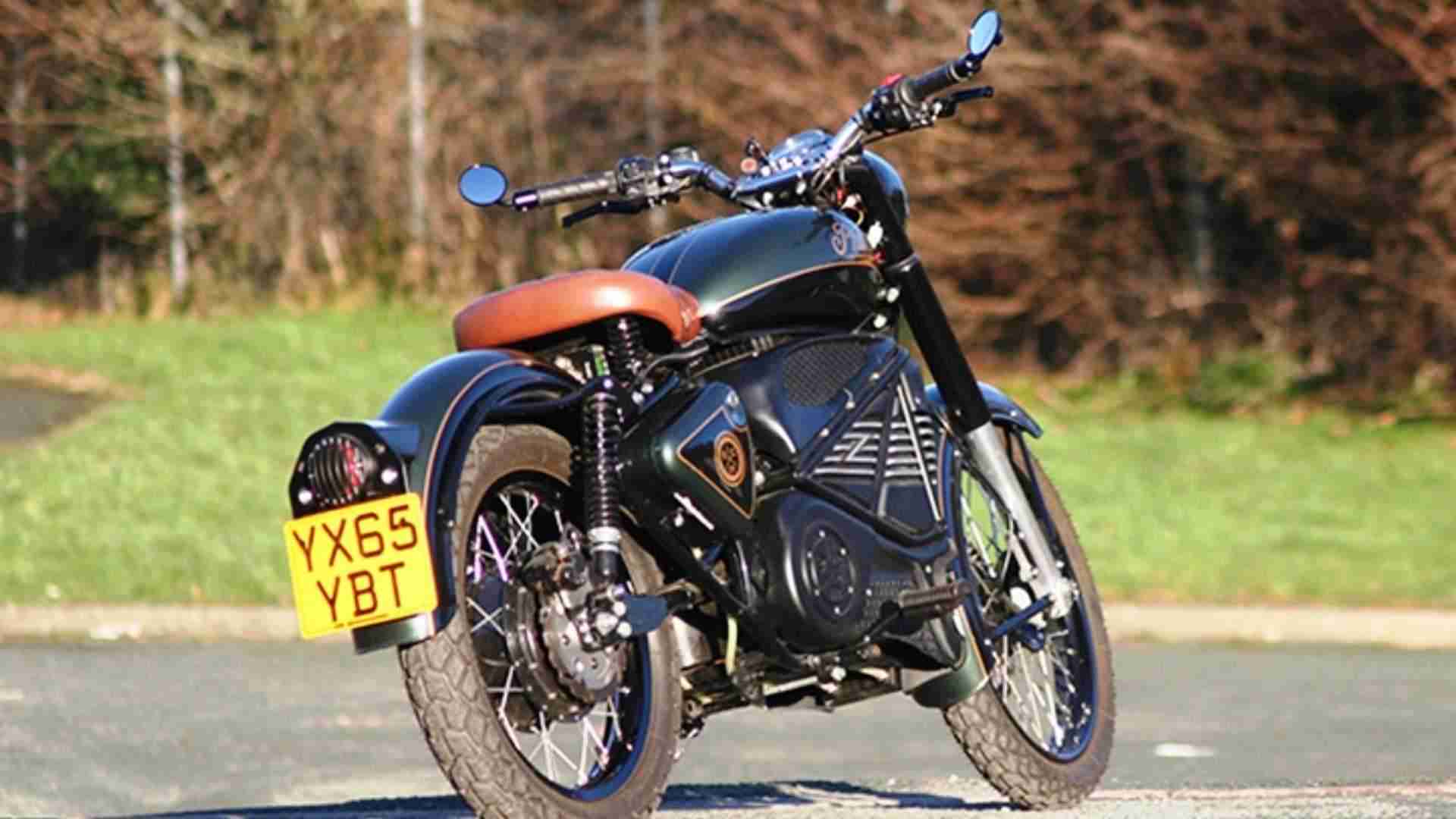 All of Royal Enfield's current motorcycles are retro-classics. They are motorcycles with an old, classic design, keeping up with modern motorcycles even in 2020. Hence, Royal Enfield commissioned Electric Classic Cars and sent over what appears to be a brand-new RE Classic 500.
ECC then stripped the single-cylinder petrol engine out and replaced it with an electric motor and battery. The result of this conversion is the Bullet Photon. In terms of design, the Bullet Photon retains the retro styling of the Classic 500.
It still features the same circular headlamp, the inverted fork, the retro fuel tank, seat, side panels and rear bumper-mounted tail lamp. The fuel tank might have been retained because it is a part of the bike's design and it might house some electronics and maybe even the charging port. The big change though is under the fuel tank.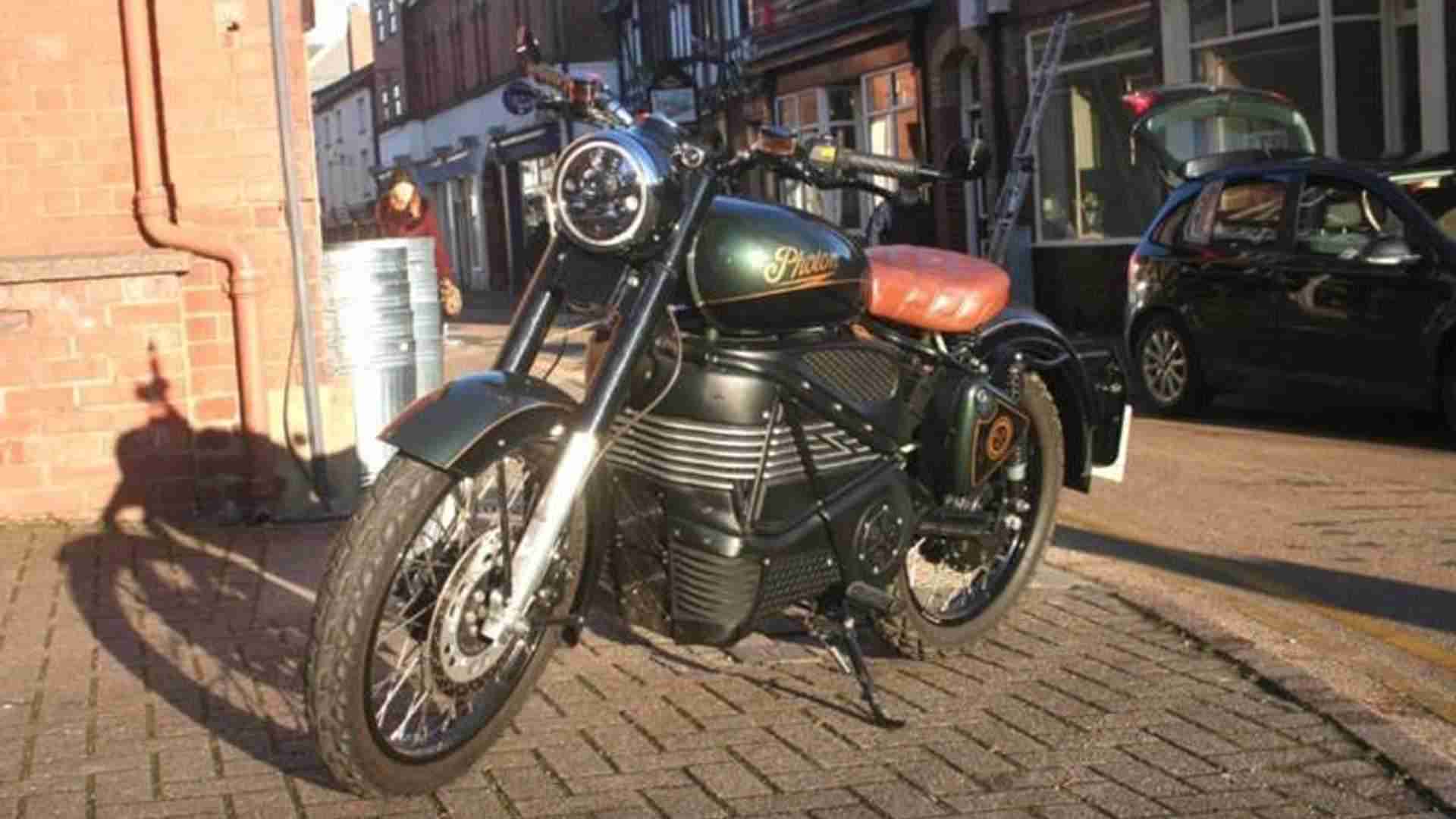 A massive, bulging battery pack has been squeezed in and it has contours and detailing to match the retro design. We must say, it blends in with the overall design of the motorcycle rather well. It would look perfect in an old black & white movie even though the powertrain belongs in a futuristic tech geeky kind of movie.
Coming to the powertrain, it consists of a 10kWh battery that powers up an electric motor that pushes out 15.6bhp. Torque figures haven't been revealed yet. It has a claimed range of 128 kilometres and a top speed of 112km/h. It will be pretty reliable as well since the electric motor is liquid-cooled.
Other mechanical changes include a new disc brake and more powerful brake calipers at the rear. There are no other changes to the motorcycle. We expect the weight of the motorcycle to have gone up quite a bit. But, it will be vibration-free Royal Enfield for the very first time, and of-course torquey thanks to the electric motor.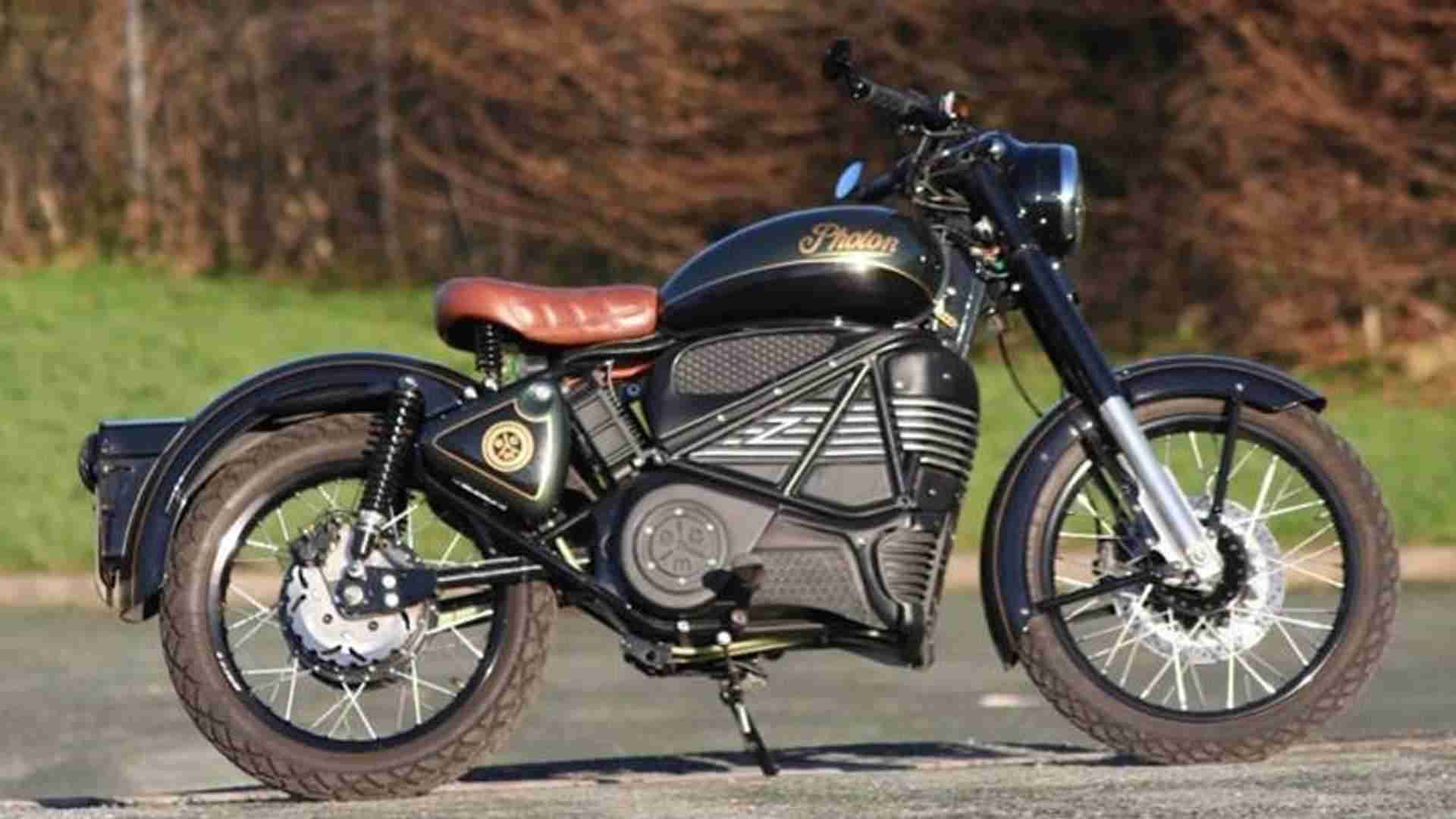 It is priced at £20,000 (approximately Rs 18.9 lakh), which is pretty steep to say the least. However, it is only a production-on-demand motorcycle and will not go into series production. We expect Royal Enfield's electric motorcycle to be a lot cheaper whenever it is launched.