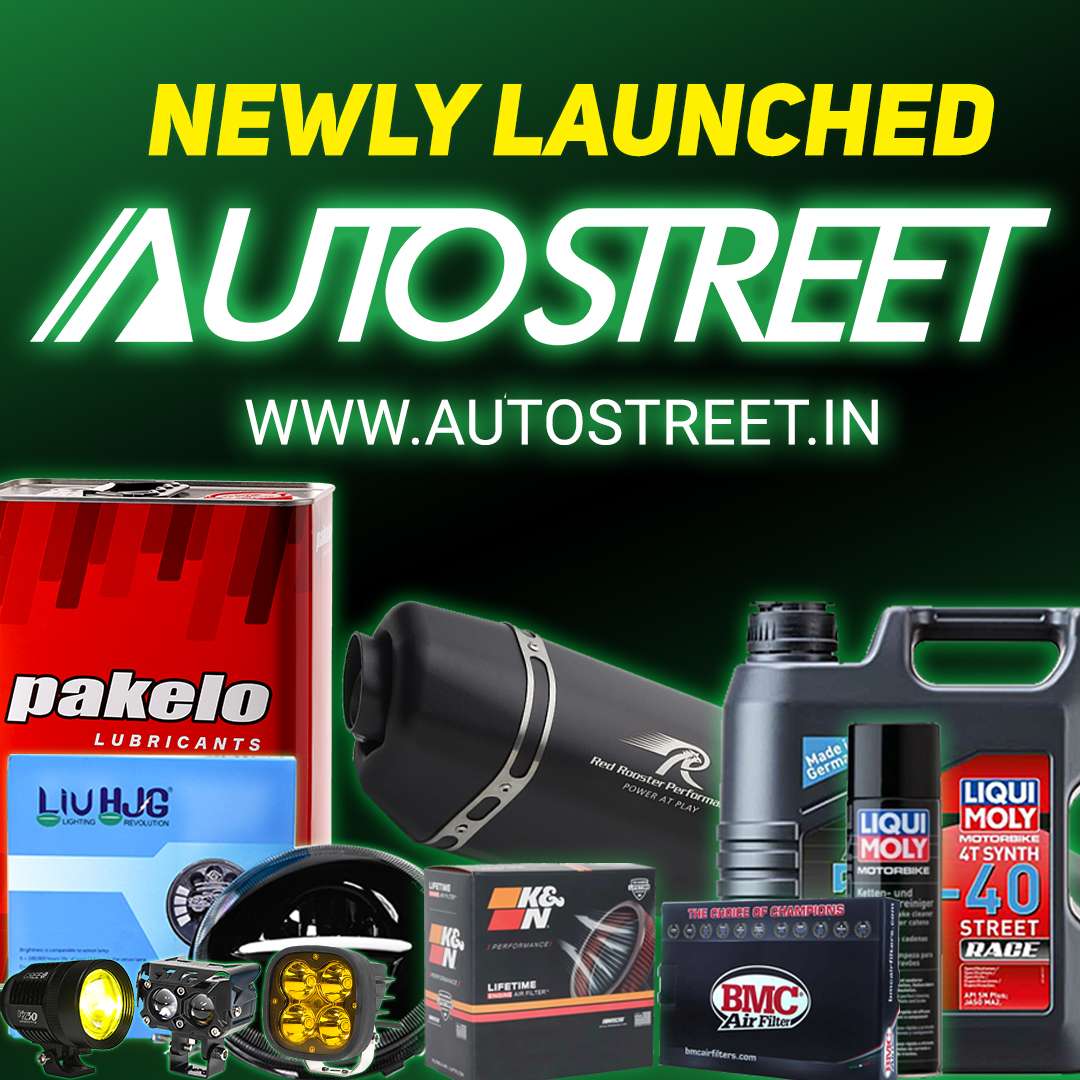 Images of a Ducati Scrambler being used to film scenes of the Matrix 4 movie have surfaced online. The pictures show Matrix stars Keanu Reeves and Carrie Ann Moss filming astride a Ducati Scrambler. It gives us glimpses of the action coming up in the latest movie of the Matrix series.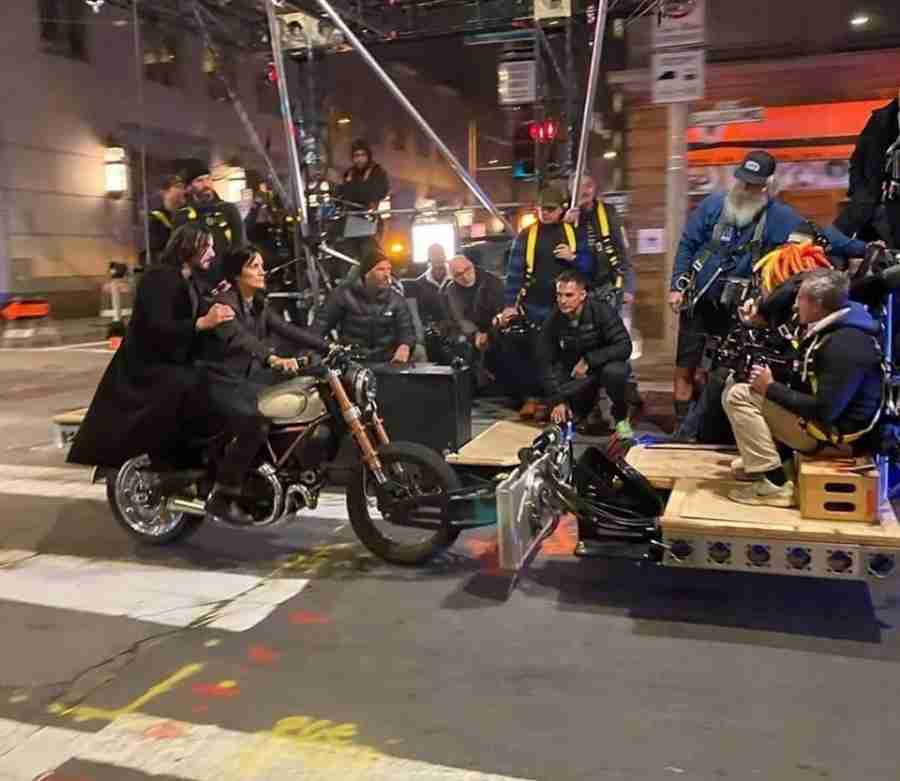 VisorDown posted pictures of a particular scene being filmed, in which the motorcycle was being pulled along by a mobile filming rig with the actors astride it. Both actors were dressed in their traditional Matrix attire, with Keanu Reeves sporting a long coat and Carrie Ann Moss wearing a functional pair with boots.
While Carrie was at the helm, Keanu seemed involved in some action. The motorcycle in question seems to be a limited production Ducati Scramble Pro 1100. A few modifications have been done to the motorcycle for the film.
The signature, scrambler-style upswept exhaust has been replaced by a megaphone-like chrome setup. We imagine this makes the motorcycle sound rather brilliant. The front-end has been customised completely.
The front brakes have been removed entirely and a new spoke-wheel with a hub at the centre has replaced the original wheel. The wheel hub at the centre is used to couple the motorcycle to the filming rig.
This isn't really the first time a Ducati motorcycle is being used in the Matrix series. In Matrix Reloaded, the second part of the series, Carrie Ann Moss had ridden a Ducati 996. In honour of it, Ducati launched a special edition motorcycle called the Ducati 998 Matrix Reloaded. Keanu Reeves reportedly still owns one example.