Every two-wheeler will have to be sold with helmets in the state of Maharashtra. A directive has been issued by the transport commissioner of Maharashtra to SIAM (Society of Indian Automotive Manufacturers), asking all manufacturers to provide helmets along with every two-wheeler sold.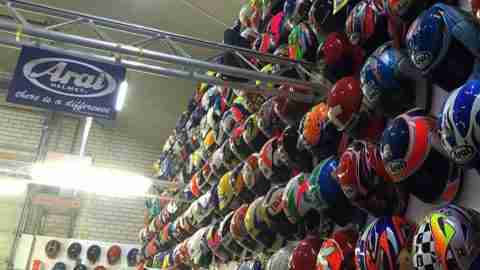 The directive states that, if the rule is not adhered to, a blanket ban on the sale of two-wheelers will be imposed across Maharashtra. According to a report, manufacturers will be forced to provide two BIS-certified helmets along with every bike sold.
This comes in the aftermath of the Nagpur High Court's judgement on a public interest litigation in 2019. According to the court, all manufacturers were violating Rule 138(4)(f) of the Central Motor Vehicle Rules, 1989.
Rule 138(4)(f) states that, at the time of purchase of a two-wheeler, the manufacturer will supply a protective headgear conforming to the specifications prescribed by the Bureau of Indian Standards (BIS). 
Protective headgear is nothing but a helmet and this rule has been in existence for a long time now. However, none of the manufacturers in India follow it. Yamaha provided free helmets for the first batch of customers who booked the Yamaha MT-15.
However, that was purely a promotional offering and had nothing to do with Rule 138. Well, the Nagpur High Court has noticed that all manufacturers violate this rule and hence increase the risk of fatal road accidents.
The number of people dying due to road accidents is immense. In 2018, in Maharashtra alone, over 3,500 riders and 1,700 pillion riders lost their lives because they weren't wearing a helmet. According to the World Health Organisation, head injuries are the leading cause for death in accidents involving two-wheelers.
The statistics only further pressurise manufacturers to give in to the court's order and provide helmets to all buyers. This rule could have a drastic effect on the two-wheeler industry which is already struggling.
Two BIS-certified helmets being offered with every two-wheeler purchased, will increase prices of the two-wheelers by at least Rs 2,000. This will push buyers to think twice before buying a vehicle. In a scenario where buyer sentiment is already weak, this could prove disastrous.
Yet another aspect that has not been considered in this rule is that, bikers and enthusiasts already have helmets that are of a far greater quality than BIS or ISI certified ones.
Hence, they cannot be coerced into using the lower quality helmets. In such a situation, if buyers are forcefully given two other helmets, it will result in a waste of resources. However, this rule will improve safety by giving helmets to those buyers who would otherwise not buy helmets.