Bosch has revealed its new Help Connect system. Bosch has been working on a new safety system called Help Assist and it could help save a lot of lives. The German tech giant claims that the system can be integrated into any motorcycle with an IMU (Inertia Measurement Unit).
http://https://www.youtube.com/watch?v=LAwHMVLna4Q
The system can alert the emergency services about a crash and even provide them with the location of your crash and a few of your medical details as well. This technology could prove to be a pathbreaker in motorcycling safety if implemented by all manufacturers. Motorcyclists are in a dangerous and compromised position at all times while out on the road.
More often than not, motorcyclists are put in a dangerous spot by larger vehicles either by ignorance or by mistake. And in some other instances, riders themselves ride carelessly, thereby putting themselves in danger. The point we're trying to make is that motorcycling is dangerous and that is why we see endless options in terms of riding gear.
Despite wearing the best riding gear, there's still no guarantee that a crash wouldn't occur. In some cases, it is what happens after the crash that becomes the deciding factor between life and death. Some violent crashes leave the rider unconscious while his/her body continues suffering from injuries and probably even bleeding.
If the rider was riding with a group, one of the riders in the group would call for help. If riding solo and in a remote area, things can go real bad real quick. This is where a system like the Bosch Help Connect helps immensely. As mentioned earlier, it is a system that is integrated into the motorcycle's IMU.
The IMU is a device found on premium motorcycles that uses various sensors to detect the angle of lean, acceleration, deceleration, etc. This information is then used by the on-board electronics to govern riding aids like traction control, cornering ABS, launch control, wheelie control, etc.
Bosch intends to feed the same information to the Help Connect system. The system monitors the lean angle and acceleration and deceleration parameters hundreds of times a minute and compares it with time. If it detects a sudden and massive change in lean angle combined with immense deceleration, it figures out that it is a crash.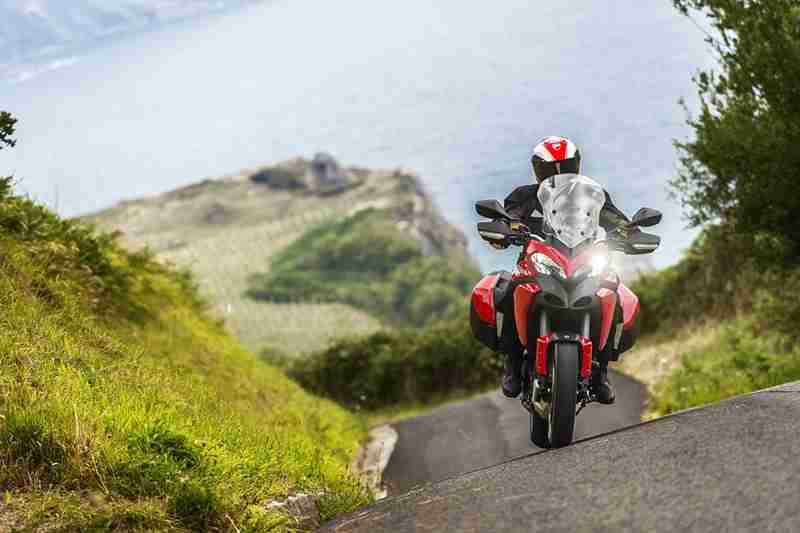 It then alerts Bosch regarding the crash via the rider's phone and even transmits the location of the crash. Bosch then tries to contact the rider via the mobile phone. If there's no response, it is assumed that the rider is unconscious or unable to move. The emergency services are then dispatched to that location.
The smartphone app used by the system also allows riders to enter medical data like blood group and any other specifics. This way, first responders or emergency service personnel would be able to respond faster. Bosch Help Connect also has the option of entering an emergency contact number. That person too would be alerted about the crash.
Bosch Help Connect is a groundbreaking technology and we see it being implemented in a number of motorcycles in the near future. We say near future because there are a decent number of motorcycles already equipped with an IMU. Incorporating Help Connect into them therefore wouldn't push the cost of these motorcycles up by a huge margin.