BMW Motorrad is working on a new carbon fibre chassis. This is unique in the fact that the swingarm is integrated in the chassis, which makes it more rigid and lighter, therefore making the motorcycle built around it faster on a racetrack. Leaked patent images have revealed the new chassis and it is quite interesting.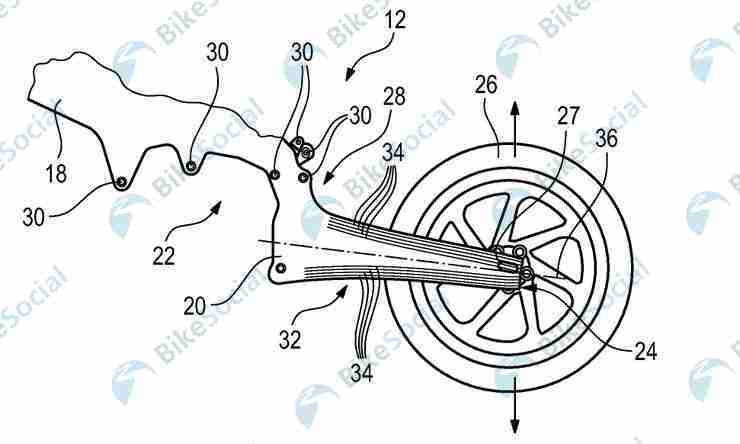 All motorcycles in production currently make use of a swingarm attached to the chassis via a pivot bolt that allows the swingarm to move up and down as bumps in the road require it to. However, this seems like it is too mainstream for BMW Motorrad. The German motorcycle manufacturer has for a long time now been at the forefront of carbon fibre engineering.
Some BMW motorcycles use structural as well as aesthetic carbon fibre parts in their construction. However, the BMW HP4 based on the previous-gen S 1000 RR took things to the next level. The BMW HP4 is an all carbon-fibre motorcycle produced by BMW Motorrad for track-only usage.
Even the chassis was made entirely from carbon fibre, making the motorcycle extremely light and fast around a racetrack. Towards the end of 2019, BMW revealed the all-new S 1000 RR with a lot of new tech.
Right at that moment, it was known that a new carbon fibre, track-only version based on this new motorcycle would eventually make it into production. This carbon fibre chassis that we see here could be the very underpinning of that upcoming motorcycle — the next-gen BMW HP4.
This kind of a chassis design is unprecedented as it integrates the swingarm into the chassis. Carbon Fibre can be engineered in a way that it is rigid in one area and flexible in another. This allows BMW to eliminate the swingarm pivot by engineering that particular area to be flexible, thereby allowing the vertical movement of the swingarm and the wheel.
It will continue using a top-spec conventional adjustable suspension system. There is no word yet on the development of the new motorcycle underpinned by this chassis. Stay tuned for more news in this regard.
---
For the latest news in your mailbox click HERE to subscribe to our daily newsletter!
or
Click HERE to Download our APP for all the action right on your mobile device!