BMW Motorrad has revealed a new type of drive chain that the company claims does not require lubrication or adjustment/tensioning. It is called the M Endurance chain and is for now available on the BMW S 1000 RR and the S 1000 XR as an accessory sold by the dealer or as a factory-fitted option.
Almost all future models from BMW are expected to feature this new chain technology at least as an option. Motorcycle drive chains have been around since the very first motorcycle appeared. Since then, drive chains have evolved and multiple variations of drive chains are on sale today.
The most popular variation is the 'X-ring' chain which has a permanent lubricant filling between the rollers and pins, and then enclosed by X-rings. This allows for a smoother ride and is hence preferred by enthusiasts. However, X-ring drive chains too require lubrication once in a while. This new M Endurance chain though, does not require any lubrication and is therefore, quite literally maintenance-free. 
BMW Motorrad has for a long time relied on shaft-drive systems. Shaft-drive systems are more complicated than chain drives, but they are maintenance free as they only need to be looked at during scheduled annual services. However, not all motorcycles can make use of shaft drives.
High performance machines like the BMW S 1000 RR cannot rely on shaft drive mechanisms for immediate response, and also because the shaft drive system is too heavy. Hence, the engineers at BMW worked on a more permanent solution — a maintenance free drive chain.
Like the X-ring chains, the M Endurance chain too has a permanent lubricant filling between the rollers and pins. However, it comes with a new coating material for the rollers. This new material is called tetrahedrally amorphous carbon, which in simple terms is, industrial diamond.
Diamond is known to be the hardest material on earth and is therefore suited for such usage. Industrial diamond being used here is in-fact just a step below the pure diamond we see being used in jewellery. As a result of this, we can expect this chain to be extremely expensive.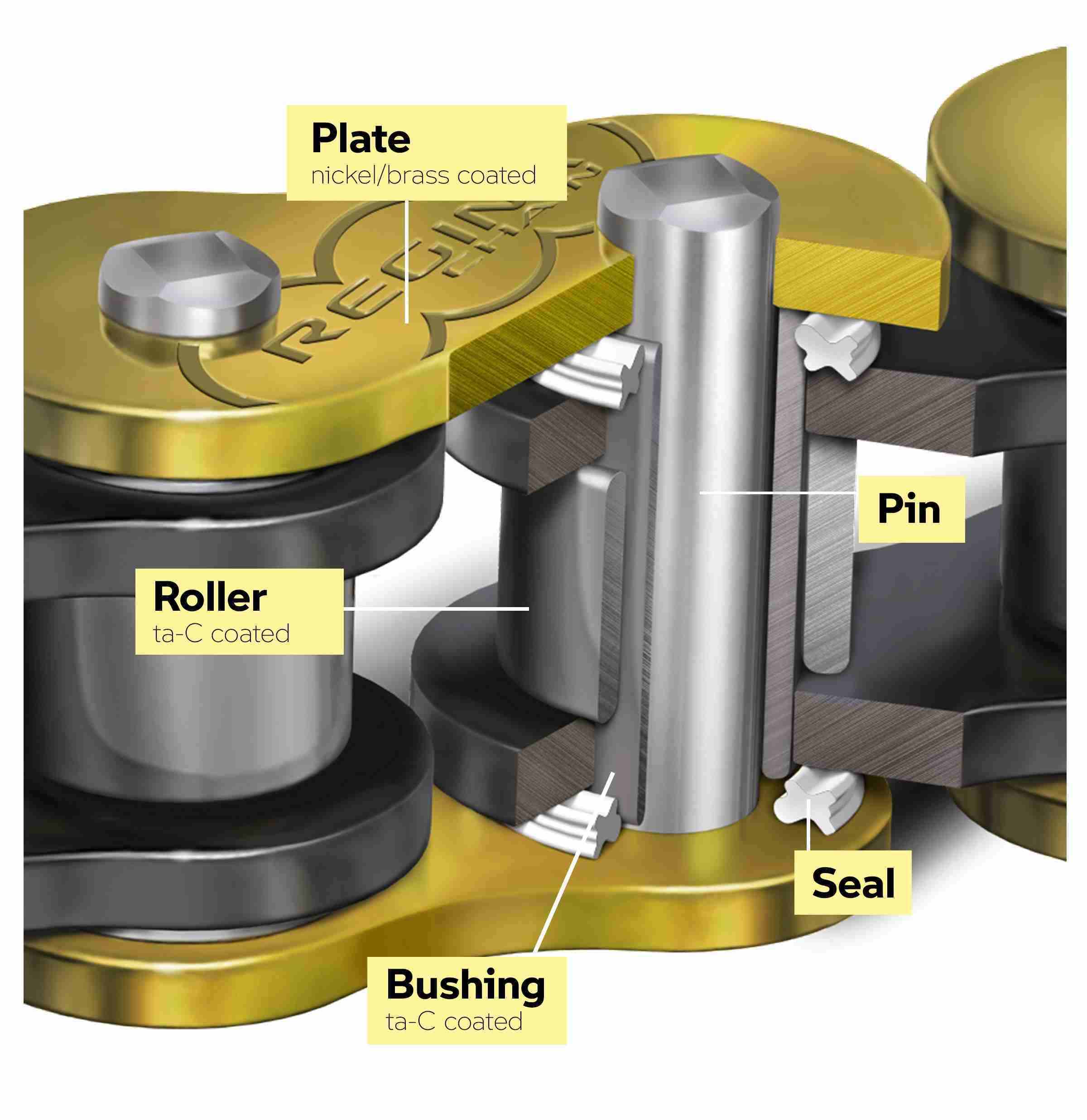 BMW Motorrad also stated that this chain is more environmentally friendly, as chain lubricants are not required. The company says the M Endurance is equivalent to a shaft drive system in terms of maintenance, but offers significantly higher performance levels. 
Will this technology filter down to street motorcycles soon? We wish it would, but given the usage of industrial diamond in it, it certainly won't be cheap and therefore might end up being used only on superbikes.
---
For the latest news in your mailbox click HERE to subscribe to our daily newsletter!
or
Click HERE to Download our APP for all the action right on your mobile device!