BMW Motorrad has filed patents for an active aerodynamic system. The patent drawings suggest that the German brand has put in a lot of thought into these movable aerodynamic wings. When this technology is implemented, it should make BMW's motorcycles faster than they already are.
This new development also signals the arrival of a faster BMW S1000RR and we're excited. Active aero has been used in the world of motorsport for a few decades now. Formula One race teams have for a few decades now experimented with active aerodynamic body parts. In the last few years, several road-going supercars have also adopted the technology 
Now though, the two-wheeled world is catching up fast. Last year, patent images of Honda's active aero technology surfaced on the internet, thereby giving rise to rumours that the next-gen CBR1000RR would feature this tech. However, the recently launched Honda CBR1000RR-R didn't get active aero.
It did, however, get a static wing similar to those used in MotoGP motorcycles. A few other motorcycle manufacturers like Ducati, Aprilia, Kawasaki, etc, have also revealed motorcycles with wings. Therefore, the next logical step in the progression of technology would be to go from static wings to active wings.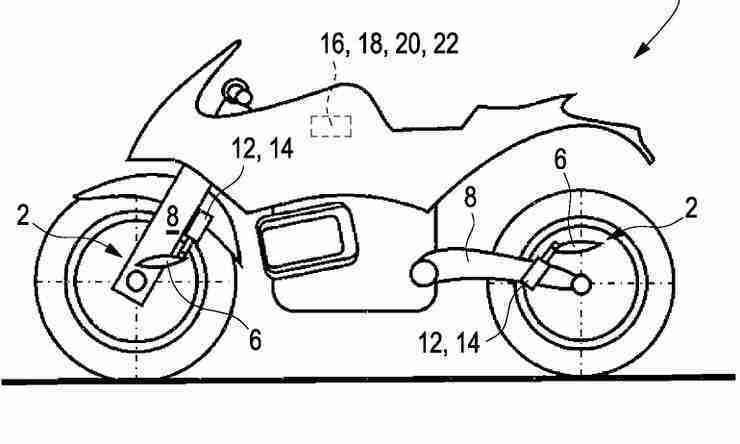 While Honda's patents for the CBR1000 revealed a single retractable wing, BMW Motorrad's new patents reveal multiple wings. One set of wings are positioned on the fork up front, while another set is located at the rear end in addition to the ones located on the fairing.
These wings can be moved up and down individually and can therefore dictate how the motorcycle behaves in a given situation. These wings will be operated based on the position of the throttle, brakes and the lean angle. In the patent images, the new active aero system is fitted on a generic motorcycle.
This simply means, BMW could implement the system on a number of motorcycles in the future. Also, it can't be coincidental that the latest regulations for the WorldSBK racing series permits the use of moveable bodywork. BMW Motorrad would therefore want to make use of this opportunity.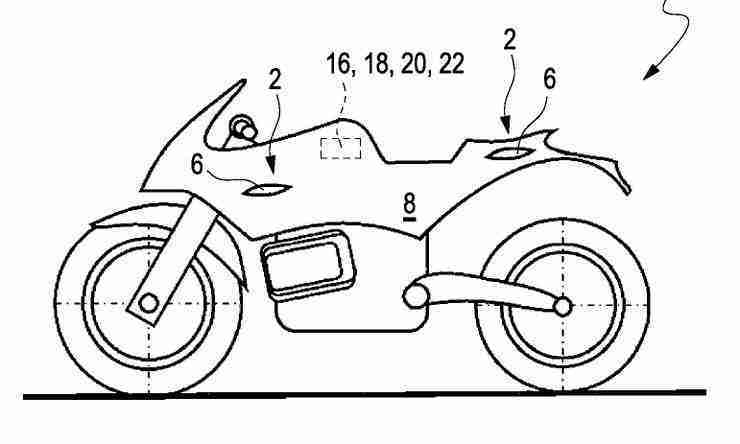 This could be used on the BMW M S1000RR that we've been hearing whispers of. Things just became so much more interesting in the world of superbikes and hyperbikes.
---
For the latest news in your mailbox click HERE to subscribe to our daily newsletter!
or
Click HERE to Download our APP for all the action right on your mobile device!