The Benelli TRK800 has been in the making for a while now and finally, we now get a good look at what the motorcycle could look like. Pictures of the SRB750 have surfaced and the TRK800 is basically a rebadged version of the DRB. The rather blur image gives us a glimpse of the TRK800 that is to come.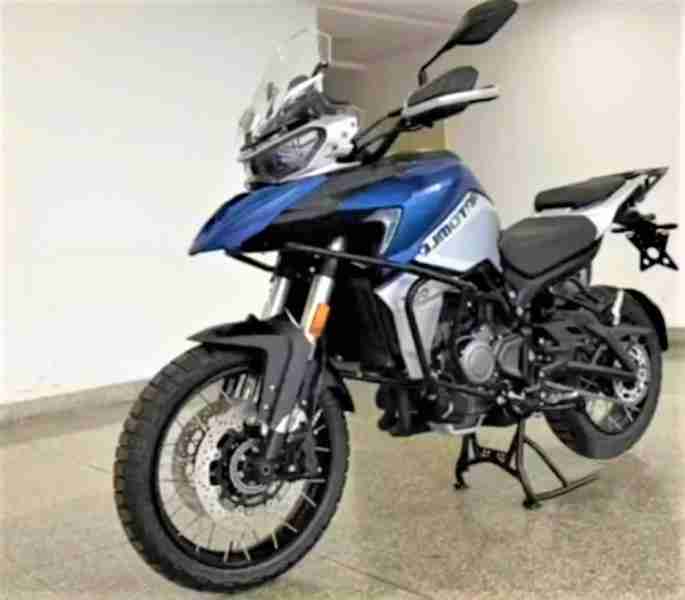 Benelli is on a product offensive and is revamping its entire product lineup. The Italian motorcycle manufacturer is all set to launch a few new motorcycles and updated versions of the current ones as well. 
Benelli is owned by the Qiangjiang Group, which is a Chinese motorcycle manufacturer. As a result, most motorcycles made by both companies look alike. In-fact they are rebadged versions of each other. In the recent past, images of 600cc Qianjiang motorcycles surfaced on the internet and through them, we got a glimpse of the upcoming 600cc Benelli bikes as well.
Now, through the Qianjiang SRB750, we get a glimpse of the Benelli TRK800. The QJ SRB750 looks like a proper adventure motorcycle. The designers seemed to have been inspired quite a bit by the Triumph Tiger as the front-end looks very similar to it. It gets a twin-pod headlamp, a large beak, and rather large fuel-tank paneling.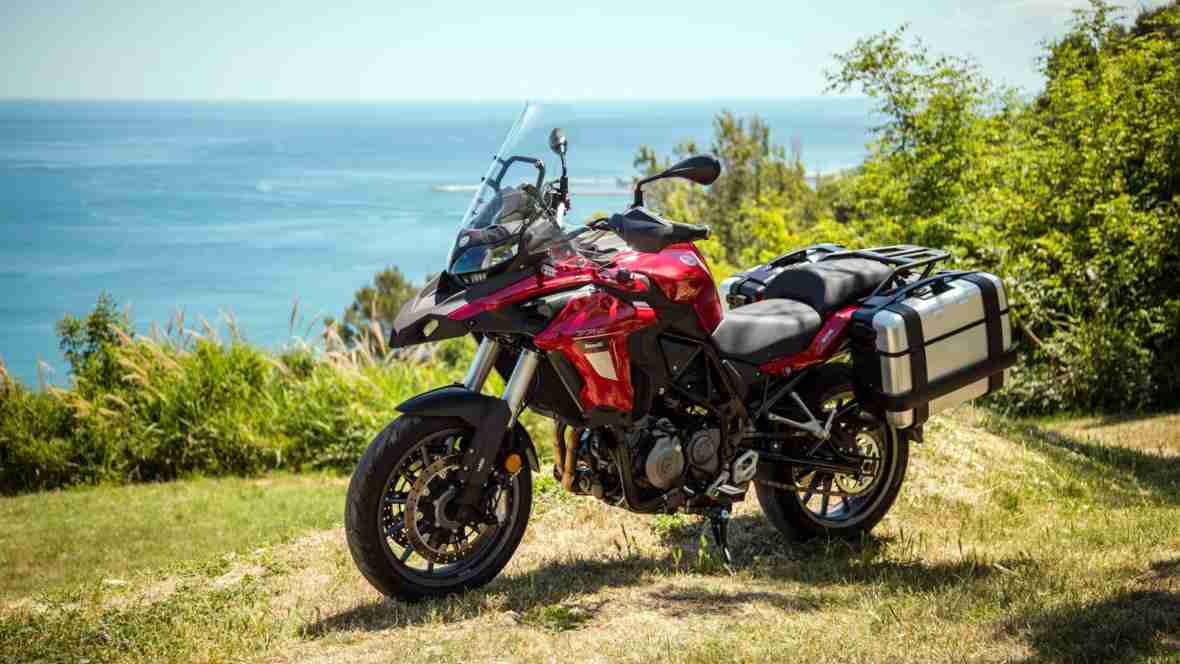 The turn signal indicators are located on the fuel-tank extensions. At the rear is a split-seat configuration and the seats are wide and look comfortable. The Triumph Tiger lookalike is alright for the Chinese market but would face a lot of flak in Europe and other markets. Hence, we expect the Benelli TRK800 would feature a new front-end.
The rest of the motorcycle would remain the same. The Benelli TRK800 will be powered by the same engine as the QJ SRB750. It is a liquid-cooled, 754cc, parallel-twin engine that produces 75bhp and 67Nm in the QJ SRB750. In the Benelli TRK800, this could be pumped up a bit for it to remain competitive in the European market.
In India, Benelli currently retails the TRK502, which has not been performing very well in terms of sales. However, the TRK800 could do better thanks to its power output and Benelli will price it lower than its competitors. Hence, we're hopeful that the motorcycle will be retailed in India.