Prices for Aprilia's BS-VI scooters have been revealed. Aprilia India has updated its range of scooters to meet the stringent BS-VI emissions norms and has hiked prices considerably. The BS-VI updates have pushed up prices of Aprilia scooters by upto Rs 19,441.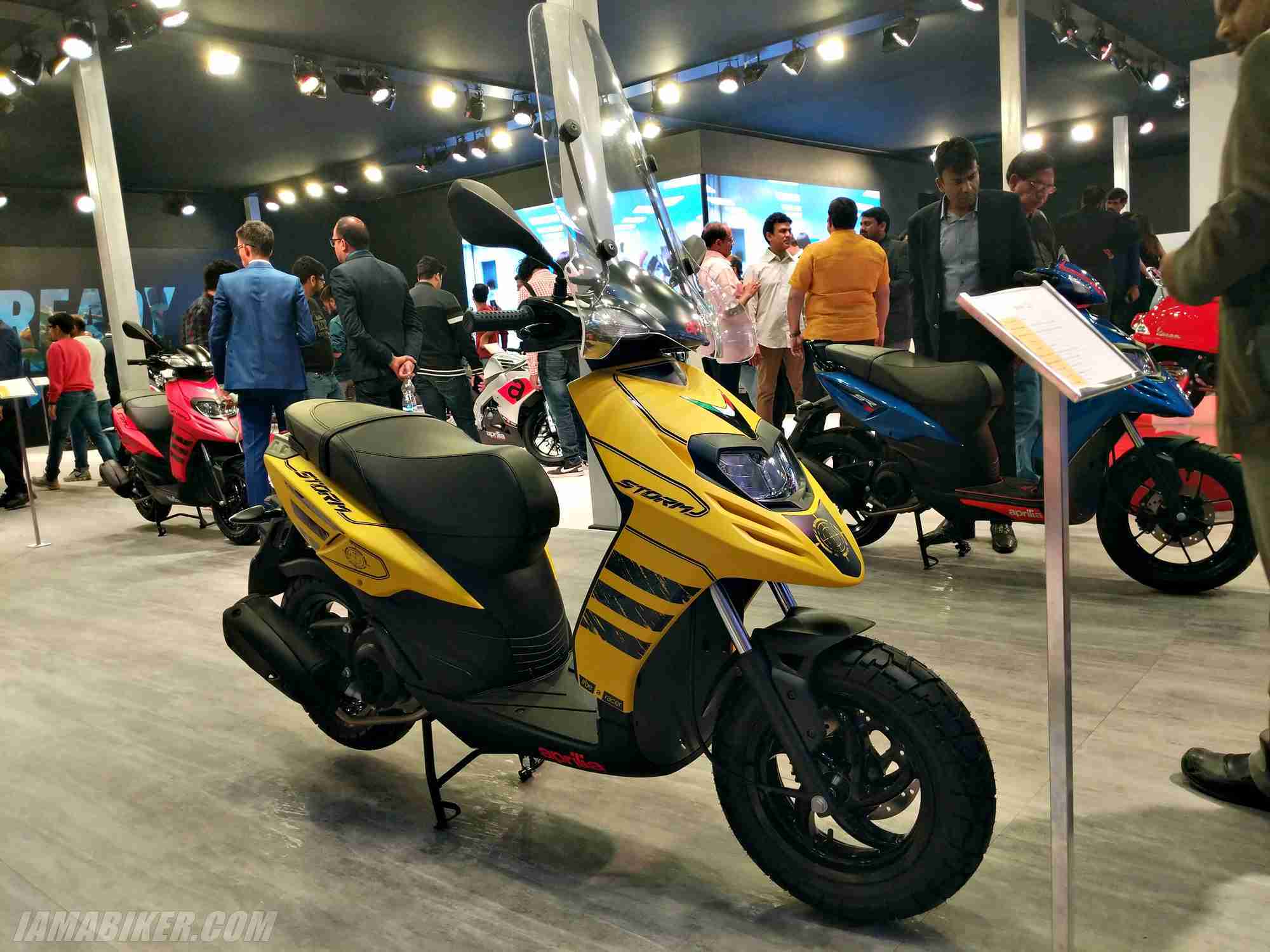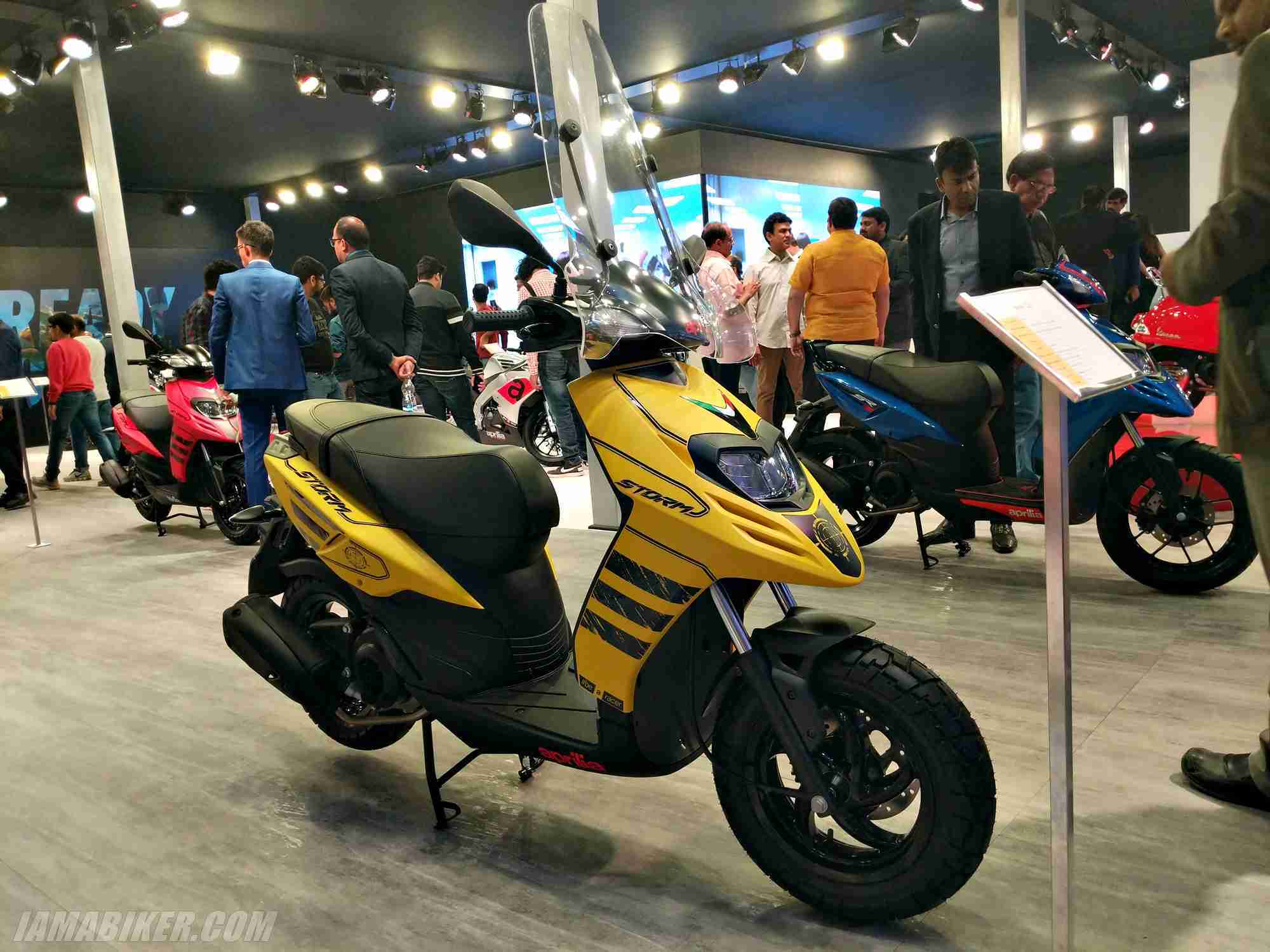 The range of scooters include the Storm 125, SR 125 and variants of the new SR 160. The Aprilia Storm 125 was first revealed at the 2018 Indian Auto Expo. When put into production, it became the least-expensive scooter in Aprilia India's portfolio.
Needless to say, it started selling well thanks to its sporty looks, attractive graphics and dual-purpose tyres. The Aprilia SR 125 was launched as a more affordable version of the bigger SR 150. It sold in decent numbers, in the extremely competitive 125cc scooter segment, going against the likes of the TVS NTorq 125, Honda Activa 125, etc. In BS-VI guise, the Aprilia Storm 125 and SR 125 are both powered by the same 125cc engine as earlier, with the same output. However, it is now more environment-friendly.
The biggest change in the BS-VI line-up comes in the form of the Aprilia SR 160. The SR 160 replaces the SR 150 in Aprilia India's product line-up. It debuted at the 2020 Indian Auto Expo and was launched a month later. It costs Rs 19,417 more than the outgoing SR 150.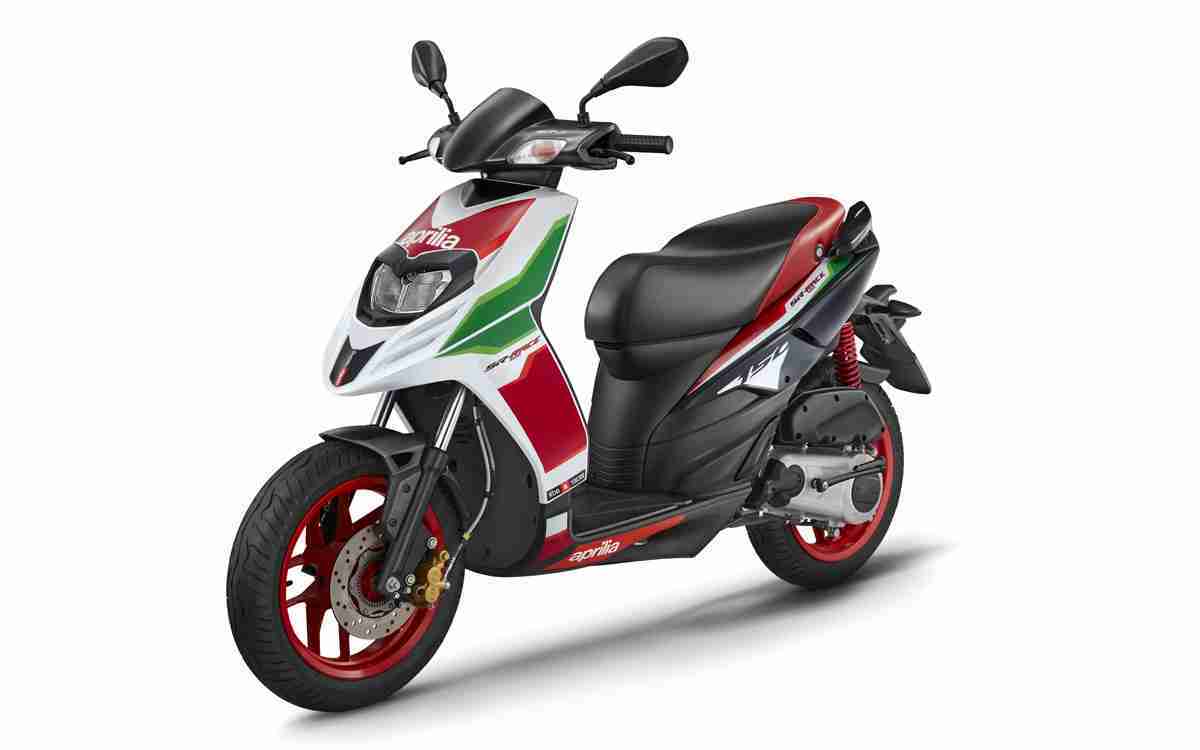 The SR 160 Carbon costs Rs 19,441, and the SR 160 Race costs Rs 19,366 more than the SR 150 Carbon and Race editions respectively. This takes the price tag to Rs 1,04,476 for the standard variant, Rs 1,07,570 for the Carbon and Rs 1,13,671 for the Race variant.
It is powered by a new air-cooled, fuel-injected, 160cc, single-cylinder engine with a maximum power output of 10.7bhp and a peak torque output of 11.6Nm. The power output has seen an increase of 0.92bhp, which is good, given its capacity increase of just 10cc.
The Aprilia SR 150 was first revealed at the 2016 Indian Auto Expo and it wowed enthusiasts with its performance. It would often compete with 150cc motorcycles and even beat a few of them. Well, the SR 160 seems all set to continue this legacy, with a little more power, while now being environment-friendly. The scooters are now available at Aprilia India dealerships.