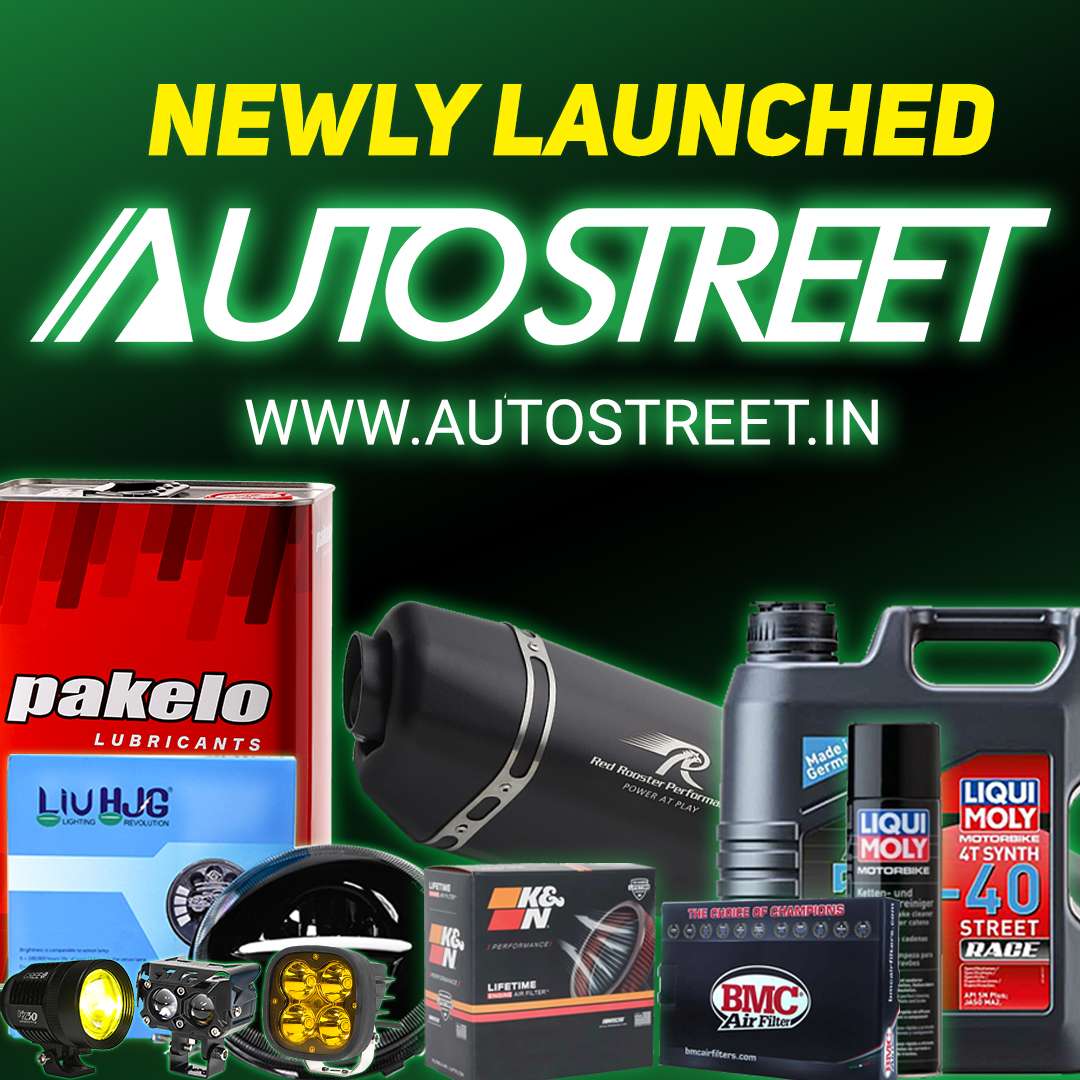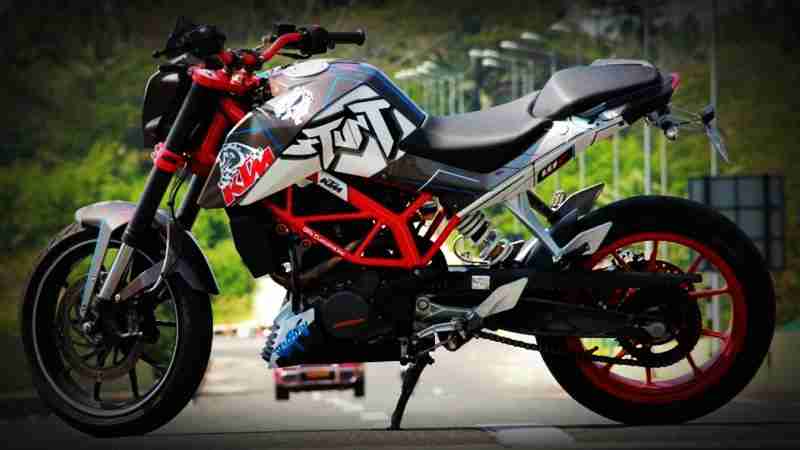 Not long after you have bought a bike starts the itch to make it unique, add that extra something that makes it identifiable as yours. Modifications on the KTM Duke 390 / 200 are in the plenty. Modifications vary from just cosmetic to performance and some practical ones that make the bikes more functional and whole. Mods in the cosmetic department start from just a small sticker job to full body wraps and even total body repaints. Performance mods on the Duke's are also well sort out for, these include the most common and most wasteful air filter swap to spark plug updates to actual work on the ECU. For the true blue enthusiast, any modification and addition to the bike has a well thought of reason and has a function or a problem the modifications sorts out. Regardless of how well a bike is built by the manufacturer there are always things that can be done to make it more in tune with the type of riding one does. So lets discuss on some of the most recommended modifications for the KTM Duke 200 / 390 and then check out some of the popular works and mods out there.
Please note that we do not endorse any of the brands or products that we are mentioning here. The list has been populated speaking to several Duke owners across the country. The specific products mentioned are a direction that you can look into and not to be taken as a final word.
Recommended modifications for KTM Duke 200 / 390
1. Headlights
Now the Duke's have a decent headlight but for the speeds it can do, it probably could really use some lights with a stronger and further throw. One of the easiest mod that can be done is replace the stock bulb with one that has a better output. Now when we say better output we do not mean higher wattage. The stock electricals will not be able to light up a higher wattage bulb effectively and the extra heat could also melt your reflectors. We recommend the Osram Nightbreakers or the Philips Xtreme Vision bulbs in the 55/60 W rating. We do not recommend HID's and LED's as they work better with projectors, on the normal reflectors they just scatter the light everywhere without proper focus.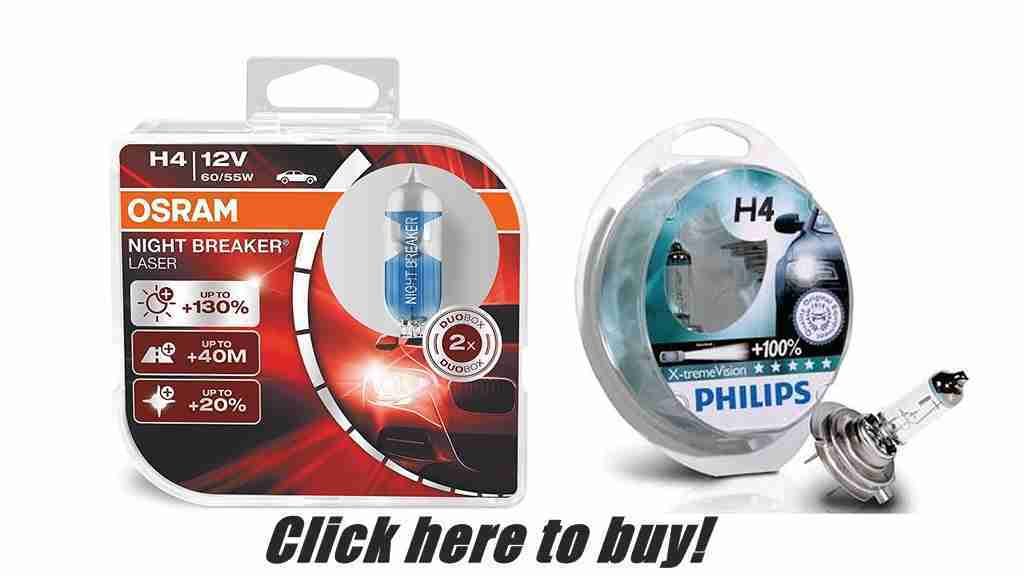 Click here to Buy OSRAM H4 Night Breaker Laser H4 60/55 W 
Click here to Buy Philips H4 X-treme Vision H4 60/55 W
Other options would be to mount a secondary lighting unit on the handlebars or crash guards. There are several options for LED and even projectors with HID setups that are a simple bolt on and easy fit. Do your research properly before going for these, especially in terms of the power rating of these external lights. They should be of 12V and correct wattage / lumens and ideally connected to the ignition with a separate fuse and switch. Also use them only when needed as you risk draining your battery due to the extra load on them.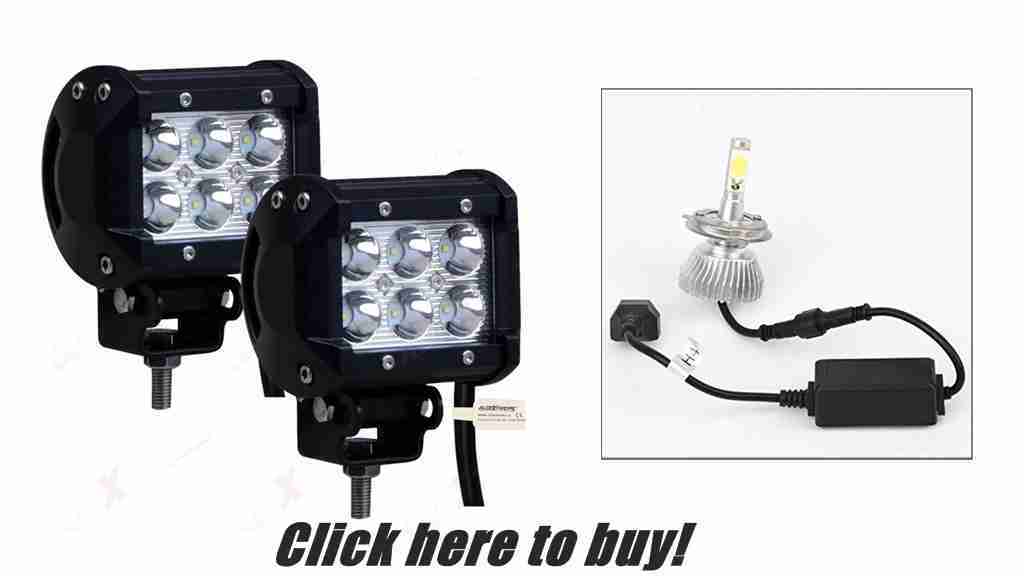 Click here to Buy LED Aux lamps – LED 2 pcs 18*2 W
Click here to Buy LED headlights – LED H4 35*2 W (Hi and Lo beam)
2. Windscreen
We want our motorcycles to do everything and that means we tour on our naked bikes as well. Now the Duke being a naked bike does not have the the best wind deflection and as the speeds increase there is more stress on the rider especially while touring. The easiest replacement is to get the windscreen from the Yamaha Fazer, it's a direct fit. The second option is to fit the CBR250R windscreen. It is more sturdier than the Fazer one but you are going to have to drill holes at the right mounting point. Easy enough to do if you have the right tools.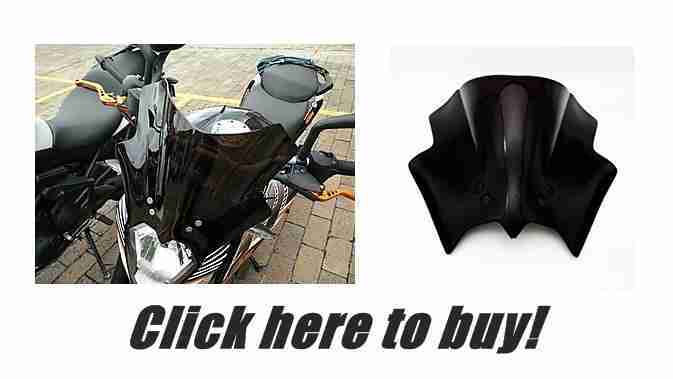 Click here to Buy after market dark wind screen
3. Seat upgrade
This one is for the real mile munching riders. From a street use perceptive the Duke has good seats. But when it is your touring machine of choice you need some extra cushioning to feel your assets after a long ride. Easy fixes are getting a gel pad and getting a ready made softer seat with better cushioning built in. For those who have a little bit more time on their hands, extra cushioning can be easily added to the existing seat, just take it to any of the many seat cover makers.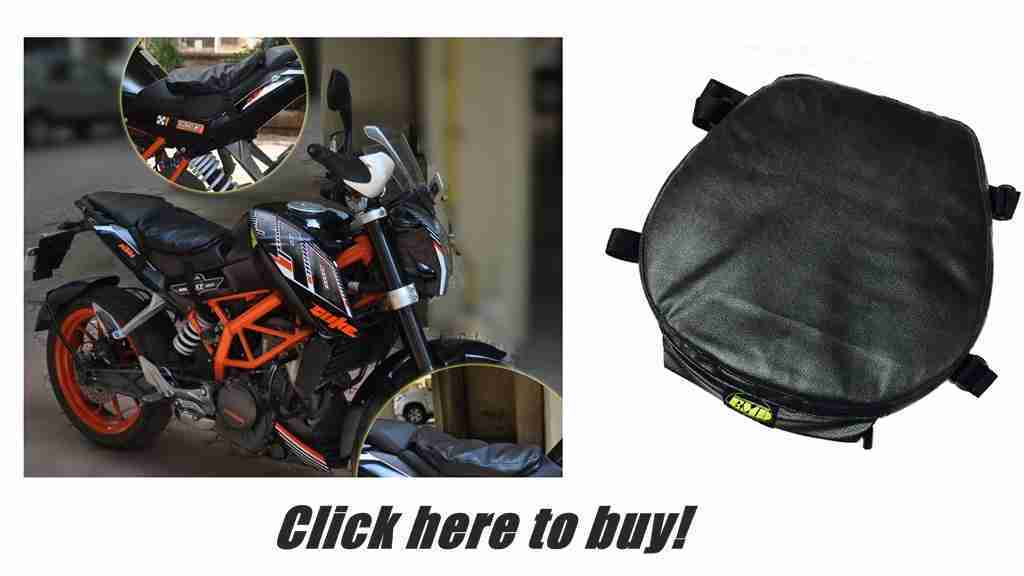 Buy Gel seat compatible with Duke 200 and 390
4. ECU upgrade
Although not a necessity there are advantages to having this done. For one, you get a wider power band with better low end performance, making it a more comfortable ride. Another advantage is that you get a better efficiency than the stock setup, while this largely depends on the way you ride, it is true that it works. Suggested ECU upgrades on the Duke 200 and 390 that you can look at are the ones the guys at Powertronics & Kiirus have to offer.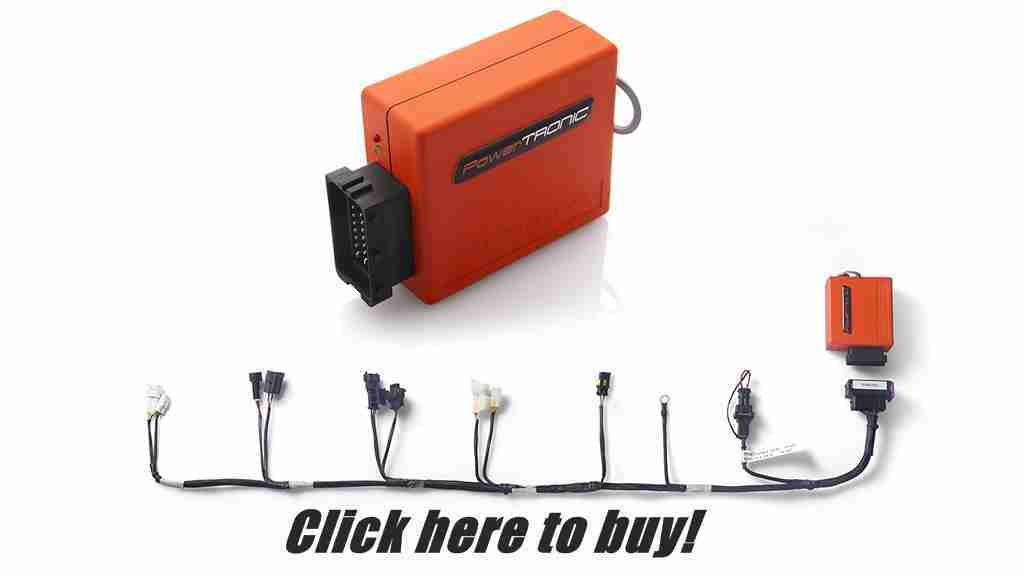 Click here to Buy Powertronics ECU for Duke 390
Now there several other directions for mods and upgrades that you can look into here is a list.
Better horns.
Sturdier and better chain cover.
For the older Duke's – mud flap for the rear shock.
For the older Duke's – A fork seal protector in front.
Tail tidy to make it look sporty – we do not recommend it though, gets really messy in the rains.
Aftermarket silencers – plenty of options but not really needed.
Cosmetic mods are the most common out there and everybody has a unique idea to show. Below is a collection of images that we have picked up from all over the internet so that you can get some inspiration and also see what Duke owners out there are upto. Also we really would like to see what you have done with your Duke, drop in a comment and show us!