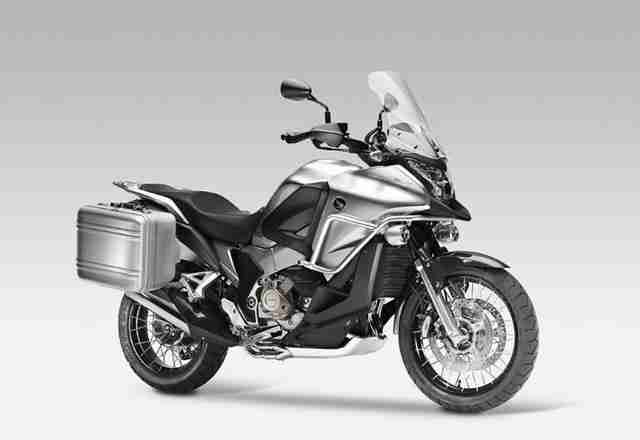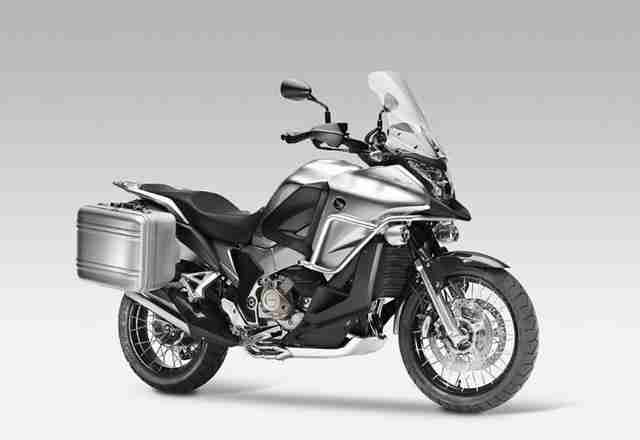 From concept to reality, the Honda Crosstourer a concept at the 2010 EICMA Milan is now a reality. The Crosstourer Concept wore styling that appeared to be heavily influenced by the BMW GS family, which certainly doesn't bother us in the least. With its wire spoke wheels, near vertical windscreen and subtle skid plates, the bike looks to be a legitimate alternative to the rest of the adventure bike set. But, as we all know, looks aren't everything. We'll have to wait until we get our gloves on the final version before we can say one way or the other whether the bike can hold its fenders high against the likes of the Triumph Tiger and BMW GS lines.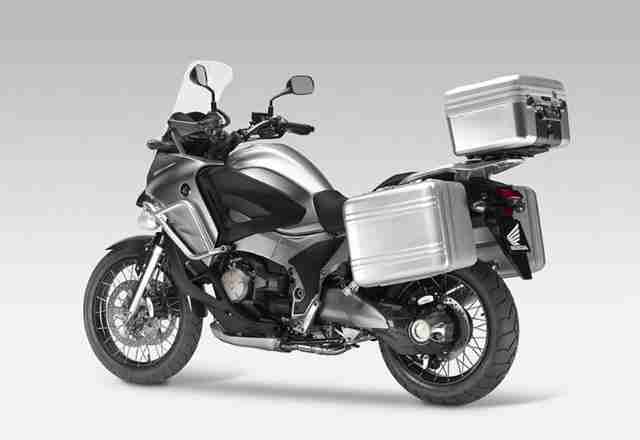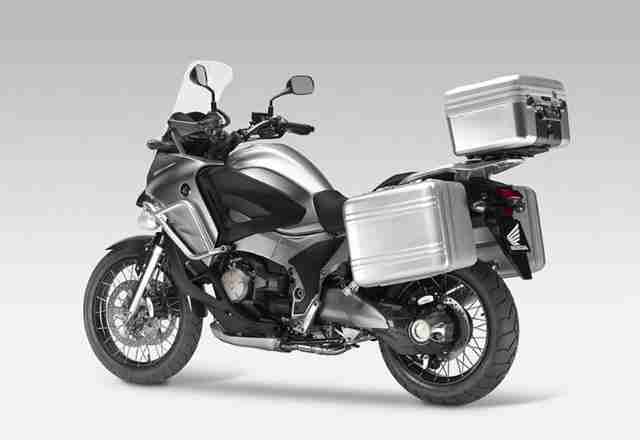 The V4 adventure-tourer is expected to hit markets as the 2012 model. Bringing a very polished concept vehicle to Milan, Honda made no secret about the possibility of the Crosstourer becoming a reality. Honda is remaining tight-lipped regarding specifics about the new Crosstourer, saying simply that the bike will have a V4 motor and will have an optional dual-clutch transmission.
This news likely means the 2012 Honda Crosstourer will sport the same 1,237cc motor as the Honda VFR1200F, though Honda UK coyly only says in its press release that the Crosstourer will have a "V4 engine configuration — also found in the VFR1200F." Honda has already produced some videos explaining the ethos behind the adventure-tourer, but we'll have to wait until November for all the specifics.