Article by Martin who is the CEO of Motocross advice. He is a life-long professional rider with experience over 20 years. He also likes to write about his experiences and knowledge on different motocross riding tips, advice, and gears.
---
2018 has brought a variety of different options when it comes to dirt bike gear. Manufacturers have focused heavily on innovating their collections to withstand the harshest conditions and supply the rider with the highest levels of performance to date. With so many options available, we are here to bring you an insight on what you need to know about dirt bike gear in 2018.
Price Spike
If there is one thing that has stood out in 2018, it's the drastic increase in price throughout the brands. New technology, better specifications, higher quality materials and hours of development have led to an increase in cost, especially in the professional gear sets. A complete set of high-end gear including jersey, pants, and gloves can set you back anywhere from $275 (Rs 18,000+), to upwards of $400 (Rs 26,000+). Although you're paying for quality, you can still find some great options in the cheaper price ranges. Factors such as ventilation, moisture control, weight, and fit are features that will better with price.
Adjustment Technology Advancements
An important factor when buying gear is making sure that you're purchasing a product that will fit properly so you can focus on riding, not uncomfortably tight or annoyingly loose gear. It used to be extremely hard to find gear that fit correctly, especially if you were a rider who was in between sizes. Fortunately, many great options are becoming available to cater to this dilemma.
A variety of new hip adjustments are now available such as Fly Racing's Boa system, allowing you to set the correct size while not worrying about Velcro adjusters coming undone during a moto. Certain manufacturers also offer a variety of different leg lengths options in case your leg length and hip width don't meet the standard corresponding sizes.
When purchasing dirt bike gear, it is important to know that there are different styles to suit different disciplines of riding. For example; gear made specifically for motocross won't be suitable to last through a 48 hour rally. The main goal of motocross based gear is to provide unrivalled breathability, an extremely light weight, and durability that can withstand most crashes. An enduro based gear is designed to withstand brutal conditions and have a high resistance to rips but will most likely come in at a considerably heavier weight.
Although many riders on the enduro side will choose the motocross gear regardless, this is something you should consider if longevity is of value to you.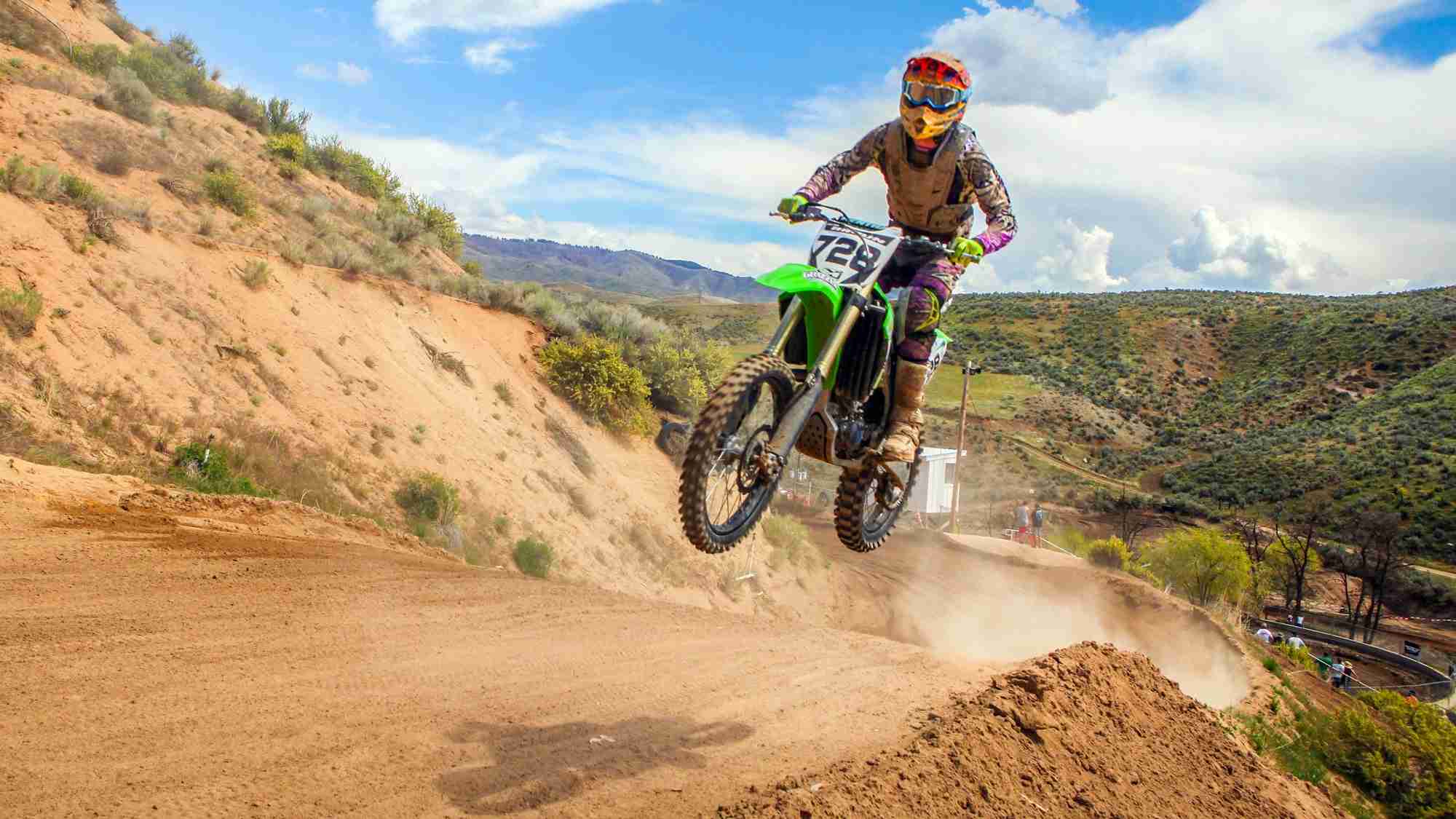 Various Fit Options
Choosing the fit of your gear is a fairly new thing in the world of motocross. This year we have seen a substantial amount of gear companies release a tighter fitting gear as their "premiere" line up. Contrary to belief, the tight fit is not just designed as a style factor. The compression sleeves play a large factor in keeping your muscles tight, taking away unnecessary movement and vibrations in your arms, reducing fatigue. This tight fit also increases oxygen flow, helps with circulation and limits cramps such as arm pump. In the lower-end gear, you will find the common regular fit style that some riders may prefer.
Materials
You can have unrivalled adjustability and a great fit, but if the fabric doesn't suit your needs, you may be left with an unpleasant result. The majority of motocross gear is made up of polyester. This fabric is more durable, flexible, and water resistant than a cotton shirt would be. A key feature to look for when buying a jersey is a water wicking fabric. Whilst riding on a hot day, it is extremely important to have a jersey that will not hold sweat as this can cause extremely uncomfortable chafing.
Another way to minimize this is looking for a set of gear that has an ample amount of ventilation fabrics. In many top of the line gear sets, you will find a large amount of mesh. This mesh will increase air flow and will cool the rider by exhausting body heat. In case you are thrown into a cold weather situation, companies also offer a 'cold weather' specific jersey. These jerseys essentially trap body heat to keep you warm.
Available Torso and Spine Protection Options
As tracks increase in difficulty and the competition gets faster, the risk of injury is increasing slowly. Lately, we have seen more and more professional riders wearing protection underneath their gear such as roost deflectors and spine protection. In the past, protection used to be extremely uncomfortable and bulky. Those days are over. You can now find many great options that are not only discreet and protective, but also extremely comfortable to wear. Technologic advancements have led to paper thin materials having the ability to disperse impacts throughout your body, reducing your chance of injury by a significant amount. Brands such as Troy Lee Designs, Leatt, and Fox are changing the game and the way we look at chest protection. You may want to look into some of these options if comfort and protection are equally as important to you!
Helmet Technology
If there is one thing you should be aware of in 2018, it's the progression of helmet technology. In the past, we would usually see an eps liner attached to the shell of the helmet. Although this was great, there is new technology that is starting to become industry standard. The biggest change we see is the introduction of a multi-direction impact system. Each brand has a different name, and have a different way of achieving this, but they essentially do the same thing. The helmet is built of 2 eps liners with some sort of damper between the two that will allow the outer liner to roll whilst keeping your head still. This replicates the fluid in between your brain and skull, reducing the rotational velocity as you hit the ground. The helmets that include these systems may come in at a higher price, but are well worth the investment! Technology like this will help in reducing injuries, and in some cases, may save lives.