With effect from April 1, 2017, Kawasaki India motorcycles shall be sold, and the after-sales service shall be provided, by their own dealer network of India Kawasaki Motors Pvt. Ltd. ("IKM") in India. Kawasaki had an alliance with Bajaj Auto Ltd. ("Bajaj") in relation to the sales and after-sales service of Kawasaki motorcycles through Bajaj's dealer network (Probiking) for 8 years since 2009.
However, an amicable decision has been reached that the successful alliance with Bajaj in India will cease from April 1, 2017, and the sales and after-sales service activities for Kawasaki India motorcycles will be started through IKM's own dealer network in India in order to enable IKM to strengthen and promote the Kawasaki brand experience to customers through enhanced marketing activities in conjunction with Kawasaki Global marketing.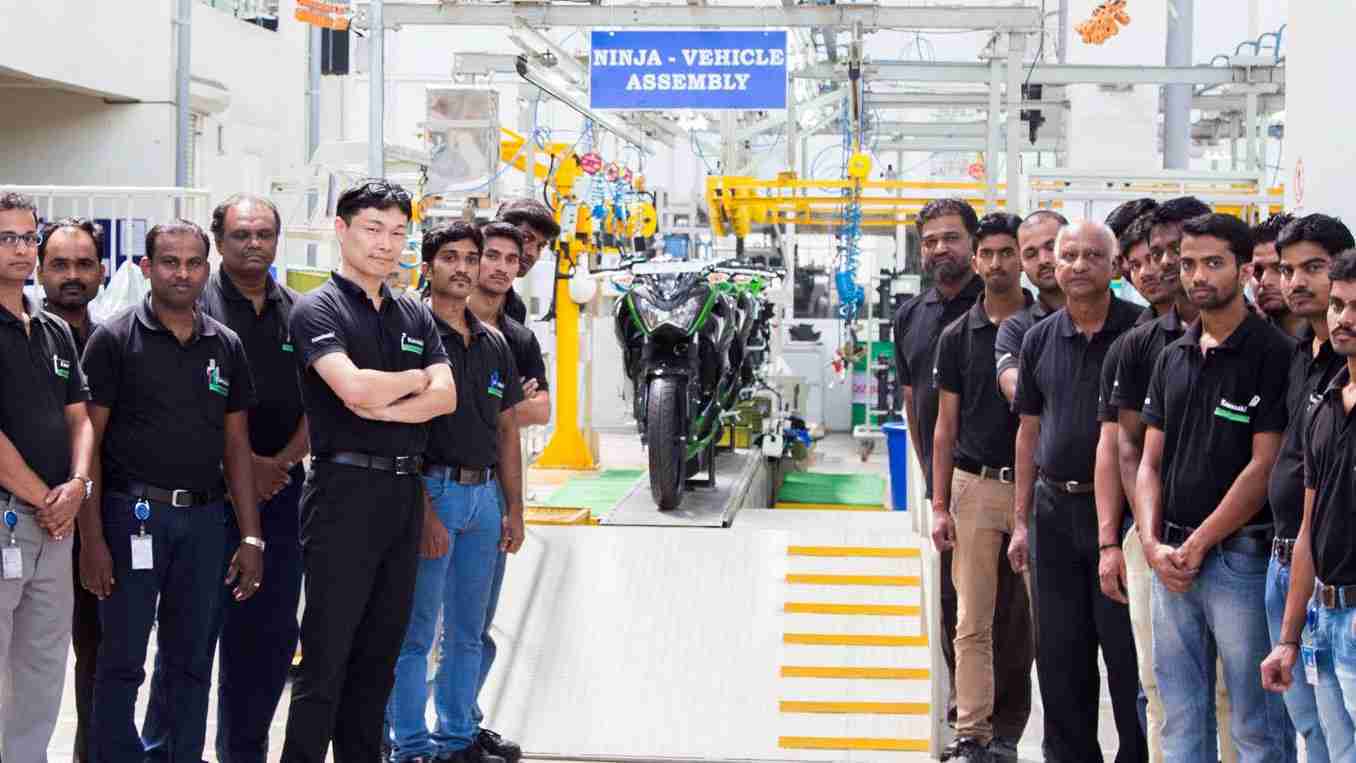 Another interesting news is that this will also mean that Kawasaki India will also set up its own independent assembly line (they are/were replying on Bajaj facilities to assemble). Further news indicates that this move outward will also mean that Kawasaki might slowly move towards localisation for at least its top sellers like the Z250, Ninja 300 and 650's. If not 100% at the beginning but surely to some extent to begin with. Currently these are CKD's and the bigger ones are CBU's.
Kawasaki Heavy Industries, Ltd. and Bajaj will continue to maintain their cooperative relationship across the rest of the world for current and future businesses.
Please be assured that those who have purchased a Kawasaki motorcycle before April 1, 2017 shall also be provided with the same level of after-sales service as shall be provided to those customers who purchase Kawasaki motorcycles after April 1, 2017.
For any questions relating to after-sales service after April 1, 2017, please contact IKM through the link below.
http://kawasaki-india.com/contact-us/
Kawasaki India dealership list
To refer to the IKM dealership network, please refer to the table below:
S:No
Location
Dealership Name
Showroom address
Contact No
Email ID
1
Kawasaki Delhi
Aurum Automobiles Pvt. Ltd.
D – 56 Ground Floor,
100 Feet Road, Chattarpur Enclave, Mehrauli Road
New Delhi – 110074
Landline- 011 65643334, Mob- 7065334334
delhikawasaki@gmail.com
2
Kawasaki Bangalore
M/S Rideventur
35/8, opoosite to St. Joseph's college, Langford Road, Bangalore-560025
Landline-08032218811, Mob- 9036003845,8197387151
gogreen.kawasaki.blr@rideventur.com
3
Kawasaki Chennai
JMB Motors
No: 94, New Avadi Road, Opp. Pachaiyappas College, Kilpauk , Chennai – 600010
Landline no:044 – 4952 8777  Sales: 97100
81000,99413 51000,
sales@kawasakichennai.in
4
Kawasaki Coimbatore
JMB Motors
CKS Towers,1/433,  Avinashi Road, Chinniyampalayam, Coimbatore – 641062
Telephone: +91 – 8300097273
sales@kawasakicoimbatore.com
5
Kawasaki Kolkata
Impression Suppliers Pvt. Ltd.
The Meridian, G4 Raghunathpue, Teghoria,  VIP Road,   Kolkata – 700059
9051701000
,8981801642
kawasakikolkata@gmail.com
6
Kawasaki Hyderabad
Orange Auto
Roxana Fortune, 8-2-686/6/D/9, Road No.12. Banjara Hills, Hyderabad- 500034.
Tel: 9885523456
orangekawasaki@orangeauto.in
7
Kawasaki Surat
Star Riders Pvt. Ltd.
G1,Trinity Cyygnus, Opp. CNG pump, South Gujarat, University Road, Someshwar Char rasta,  Vesu, Surat-395007
Landline: 0261-6540005, Mob: 9274270000
manager.srt@kawasakigujarat.com
8
Kawasaki Ahmedabad
Star Riders Pvt. Ltd.
No. 4, 6 Shapath Hexa (Near High Court Char Rasta),
S.G Highway,  Ahmedabad,  Gujarat.
Tel: 7965066660
manager.ahm@kawasakigujarat.com
9
Kawasaki Cochin
M/S Rideventur
Pathicheril buildings, 20/294, NH47, Changumpuzha Nagar PO, South Kalamassery,  Cochin – 682033
Tel: +91 – 3000300 / 301 / 302 / 303
gogreen.kawasaki.kerala@rideventur.com
10
Kawasaki Pune
M/S Kundan Wheels LLP
Shop No.2, Krsna Chambers, North Main Road (Near Starbucks), Koregon Park, Pune-411001.
Tel: 020 – 60226022
kawasaki@kundangroup.co.in
11
Kawasaki Chandigarh
Asco Motors
plot 61  1 phase Industrial area Chandigarh 160002
Tel: 70610000107,
asco.kawasaki@gmail.com
12
Kawasaki Mumbai
Anzen Automotive
Hubtown Viva, Unit No. 4 & 5, Ground Floor,
Mumbai – 4000060,
Maharashtra.
Tel: 92232 58301
sales@kawasakimumbai.com