Honda Motor Europe confirmed it will be joining The Bike Shed – the UK's premier custom bike show – with two machines drawn from very different corners of the customised motorcycle universe.
The CB1100TR concept was created entirely in-house by Honda's Rome-based R&D design team. It aims to convey the emotion and excitement of USA flat track culture. It was developed as the 'King of Urban Flat Track Circuits', as a counterpoint to the off-road oval circuit look of the traditional flat tracker. It exudes a pure racing spirit, with a street-orientated design more familiar to European customers.
Paired with the CB1100TR, which was first seen at the 2016 EICMA show in Milan, is a one-off customisation of Honda's new-for-2017 take on custom cool, the Rebel.
Having been approached by renowned UK tattoo artist Dan Gold with a request to place his own imprint on the Rebel, Honda duly agreed, with the result being an ultra-modern, urban version, with nods to BMX and skateboard culture, and clear moto-cross influences, created in collaboration with RB Kustoms.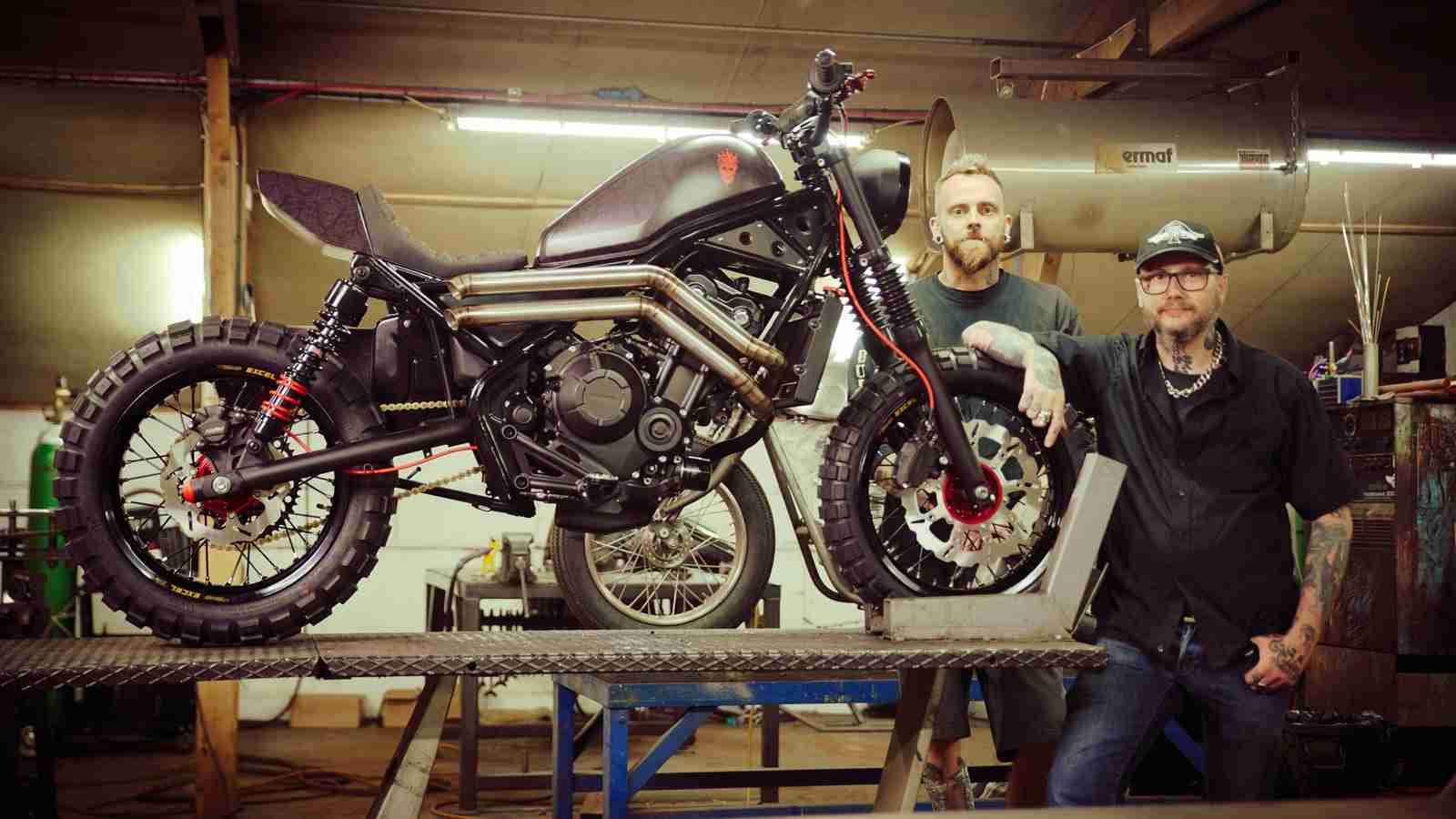 Fun to ride fast or slow thanks to its lively twin cylinder engine and relaxed riding position, the Rebel is a breath of fresh air among A2 licence-friendly motorcycles. It has seen dealer order books full across Europe since its arrival.
The Rebel's Project Leader – Keita Mikura – was inspired to create a new kind of machine for young riders following a visit to The Bike Shed in 2013. An essential part of his vision was ease of customisation, and both rear seat and pillion foot pegs are easily removed. As such, The Bike Shed custom show is the perfect venue for a Rebel re-interpreted by one of the UK's best-known tattoo artists.