The Duke 390 will always be that one machine that changed the perception of small capacity single cylindered motorcycles. It showed that you do not need a huge capacity engine or a ton money to own a fast motorcycle. But while it was top notch in many aspects it sure had its niggles.
Come 2017 and now we have a revised Duke 390 that promises to changes this. A Duke that now looks sharper and better than before and promises to raise the bar even higher!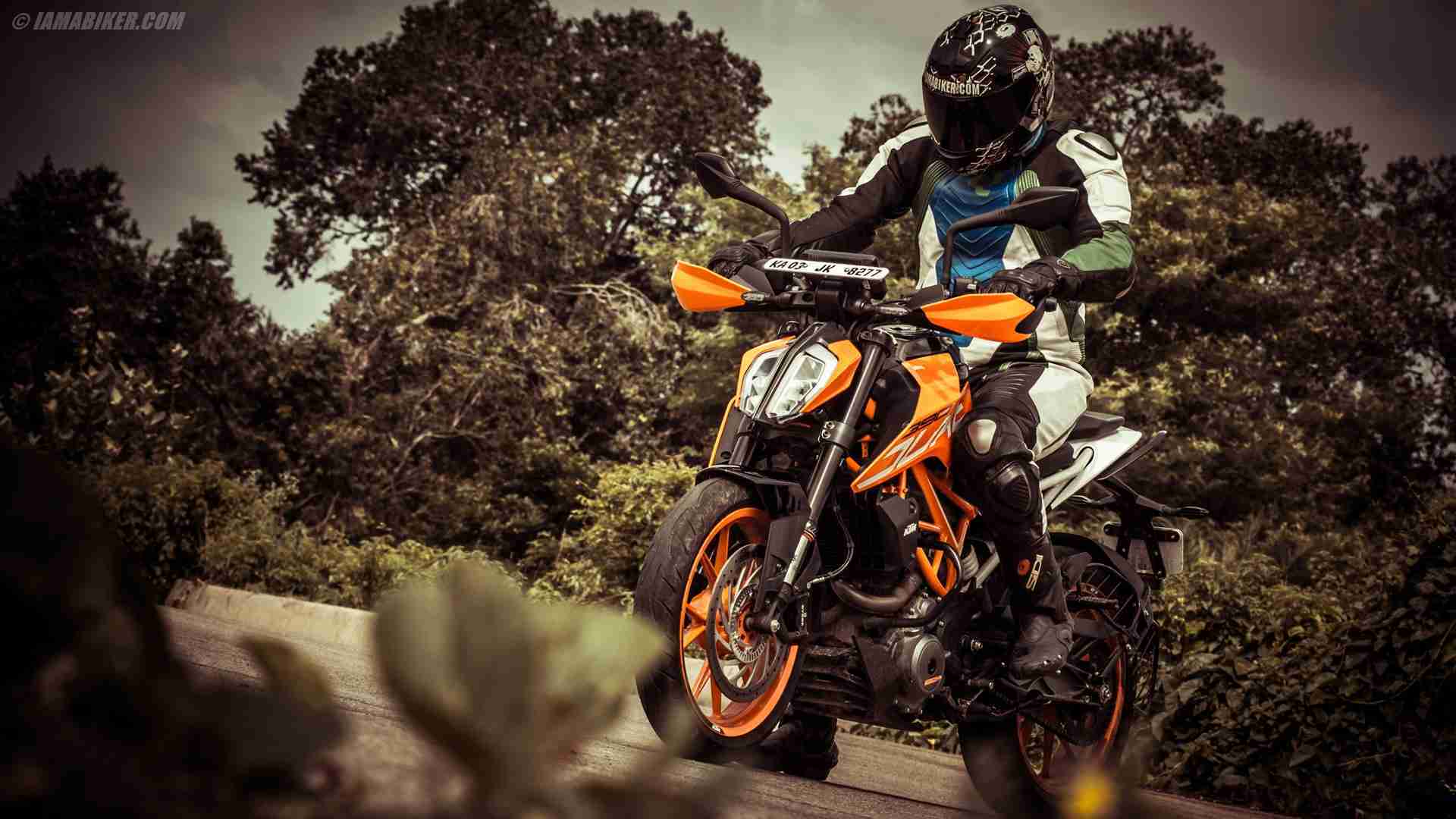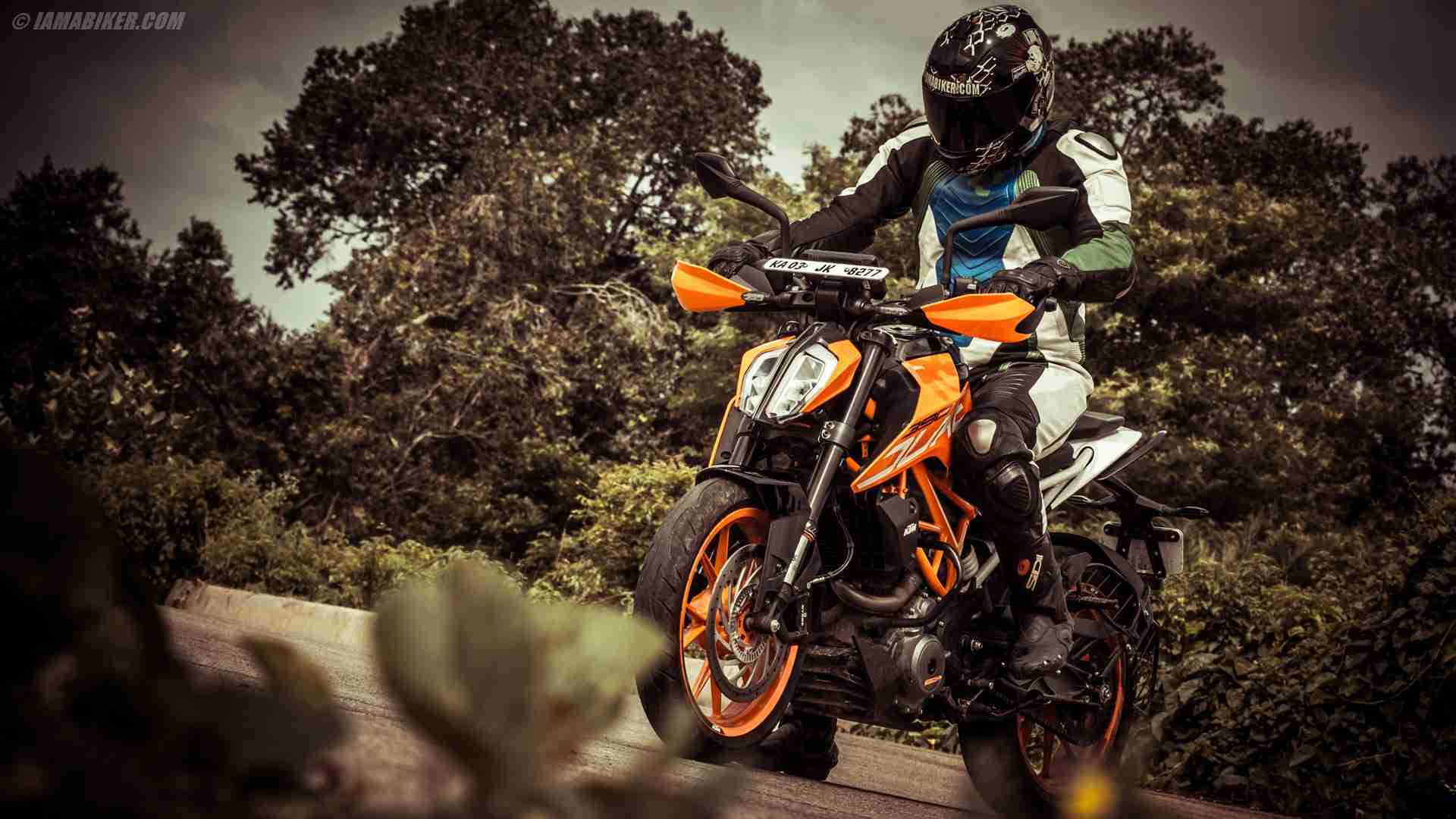 The 2017 Duke 390 has the exact same engine as the outgoing model. But the one thing that you notice immediately is how refined it is. Thumb the starter and it's a new single touch auto crank, rev the engine and you honestly would never say it's a Duke. Once on the go the typical low RPM choppy throttle feeling of the 390 is replaced by a smooth throttle response.
This is thanks to the new ride by wire system, the larger air box which has resulted in a 2 Nm increase of torque and a revised fuel map. You have precise control over the 43.5 horses and no flat spots. That said do not expect it to potter around city at 40 in 6th gear, it still is a big single.
It very clearly makes a chunk of its power between the 4000 to 9000 RPM mark and that's where it is at its best. The increase in weight by about 5 kgs is completely negligible and has not affected the performance or handling.
The acceleration and top speed remains pretty much the same. On the highway in top gear, you are comfortably cruising at 100 at 6000 rpm and the 120 cruise happens at just above 7000 rpm.
The new exhaust has resulted in a more subdued and bassy sound making it rather pleasant at cruising speeds. It has also made the ground clearance higher at 185 mm.
Above 120 as expected the wind blast is quite high but hey it's a naked, no complaints there!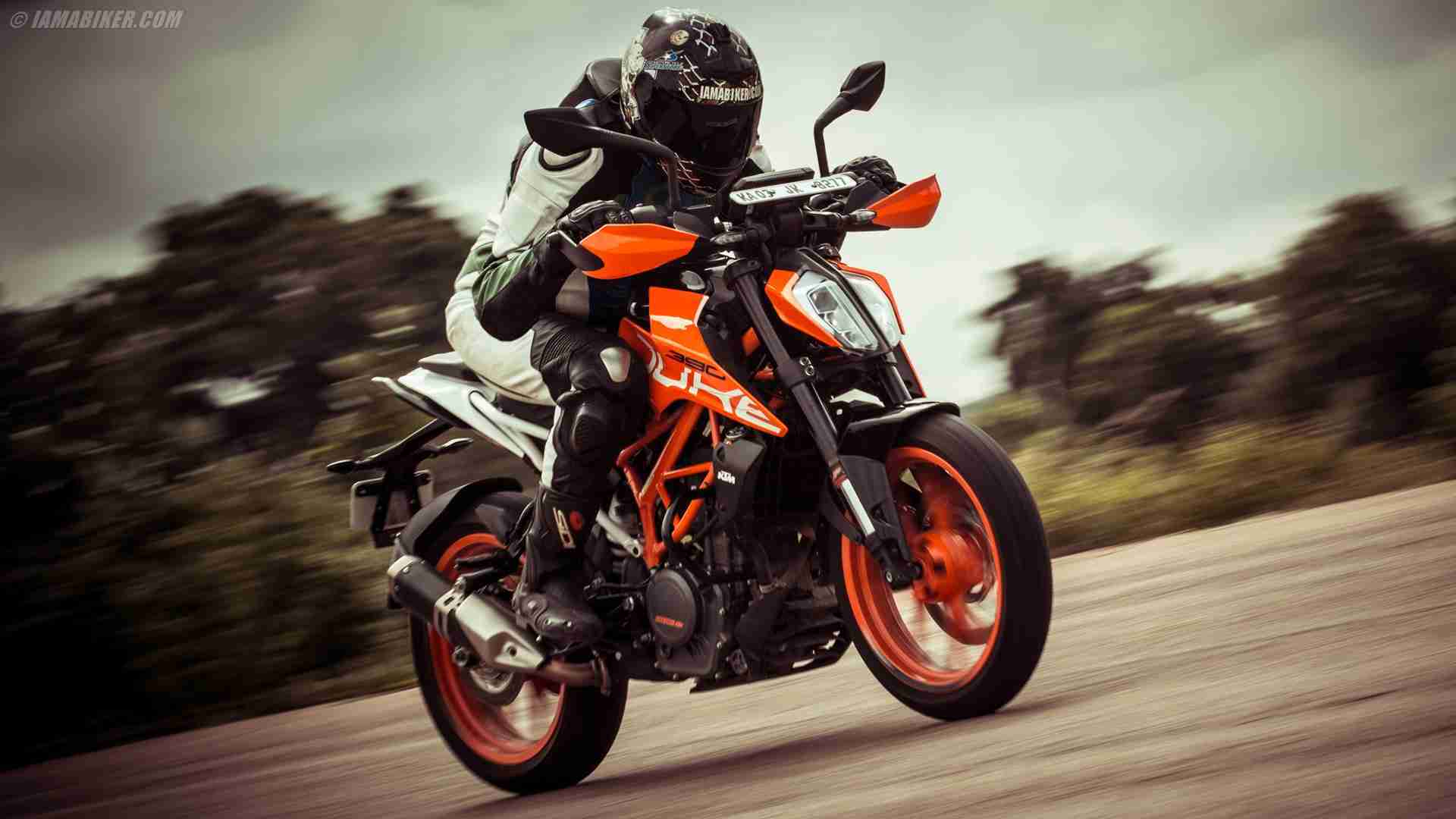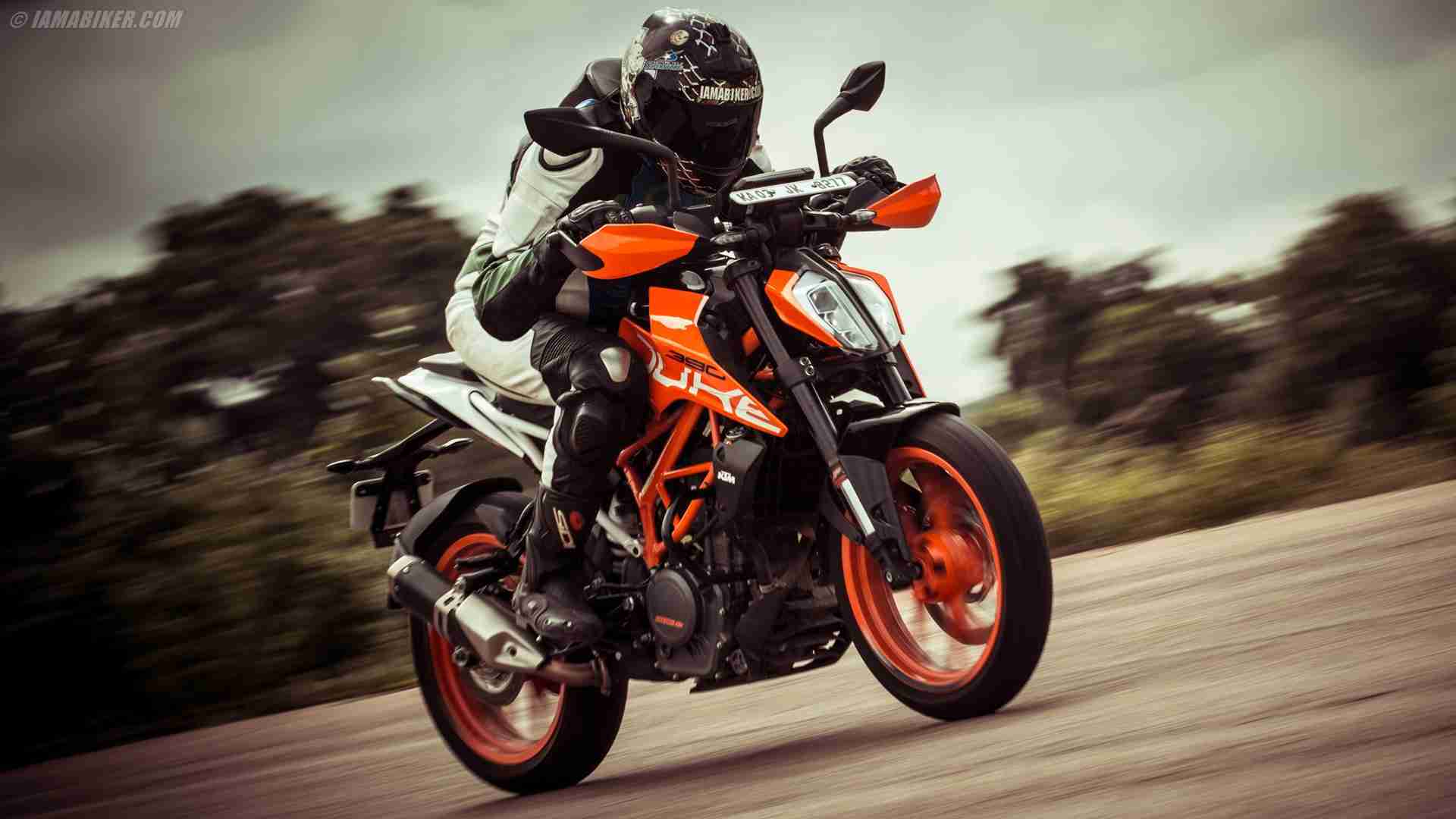 One aspect that really surprised us about the new Duke 390 is its fuel efficiency. We were consistently getting above 30 km to the litre on the highways and about 28 in city conditions.
Btw check out great recommendations and products to customise your KTM here :)
The Duke 390 was always a great handling machine and it came second only to its sibling the RC390. But the revised 2017 Duke 390 has closed down that gap. It has a revised frame which now has a bolt on rear subframe, a reduced wheelbase by 10 mm and higher foot pegs.
The riding position is now a bit more aggressive. But the reshaped higher capacity tank and the new larger and softer seat now comfortably accommodate taller riders.
The 830 mm of seat height though is an increase by 30mm which could mean tip toeing for shorter riders.
The new Duke 390 handles extremely well and changes direction ever so easily. It feels light and this adds to the ease of use regardless of where you ride. The ease of handling gives you the confidence to push yourself further and you almost need only think about turning and the bike responds. The slightly shorter wheelbase has resulted in easier and quicker turn in's.
This sharp handling is backed up by new suspensions at both ends. The front features an open cartridge design 43 mm WP USD forks that handles both city and track conditions with equal ease. The pre-load adjustable rear mono-shock now has its oil and gas chamber separate to ensure no performance drop over prolonged use.
The tyres too play a huge part in enabling the Duke with such great handling. The Metzeler tyres now running a slightly lower spec, still grips amazingly well and now promise to last longer. But one thing that has drastically improved on the new 390's is its braking.
The larger 320 mm front disc coupled with the new master cylinder and adjustable levers provide immense braking power and good feel. An important aspect of the improved braking is that the brake pads are now sintered ones. This means better stopping power and very less fading over prolonged use. You can quite literally stop on a dime.
The dual channel ABS from Bosh continues and is pleasingly non-intrusive. It now has three modes. Completely off, Standard ABS and the naughty Super Moto mode that turns off ABS on the rear wheel for a little bit of sliding fun.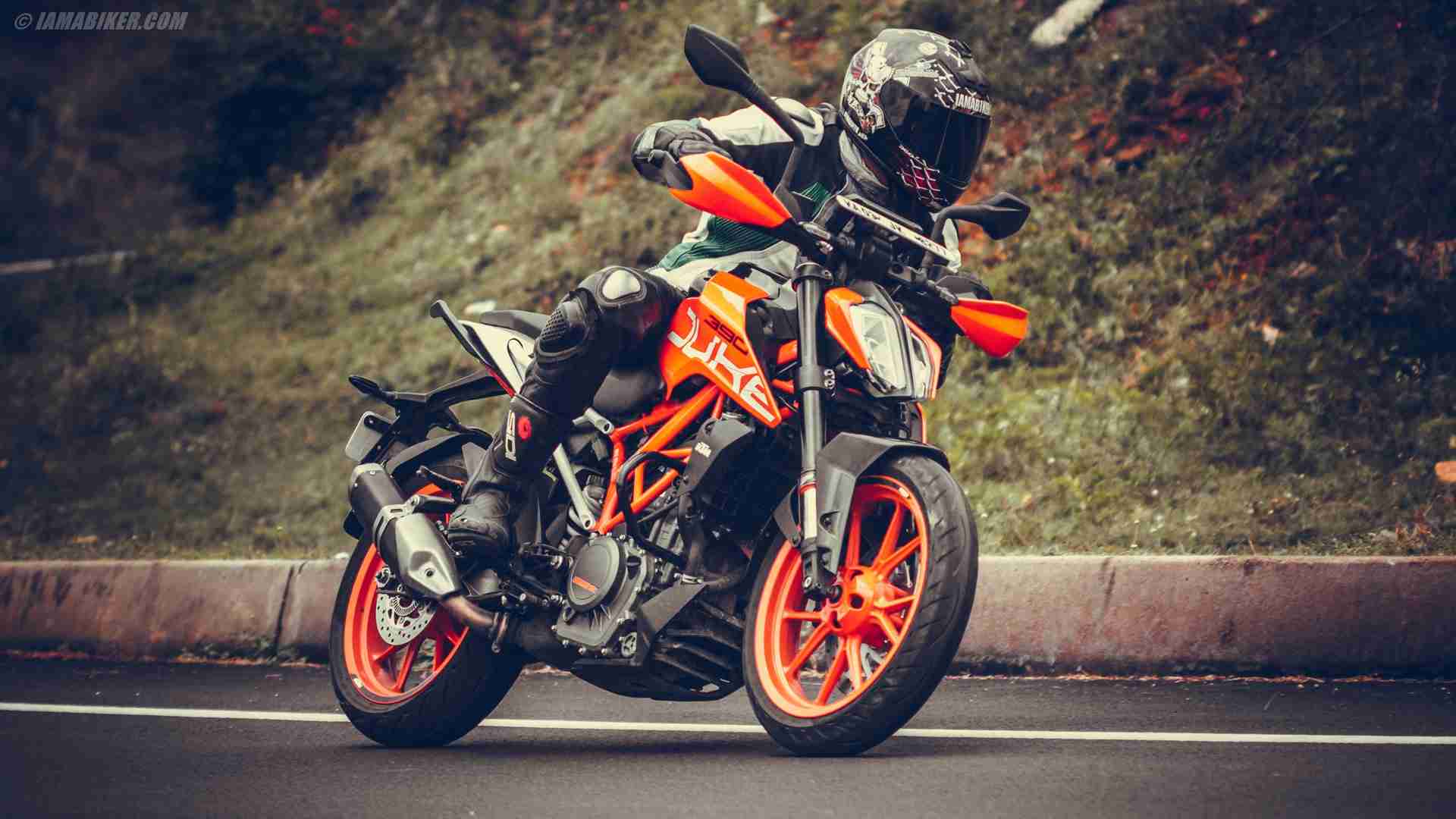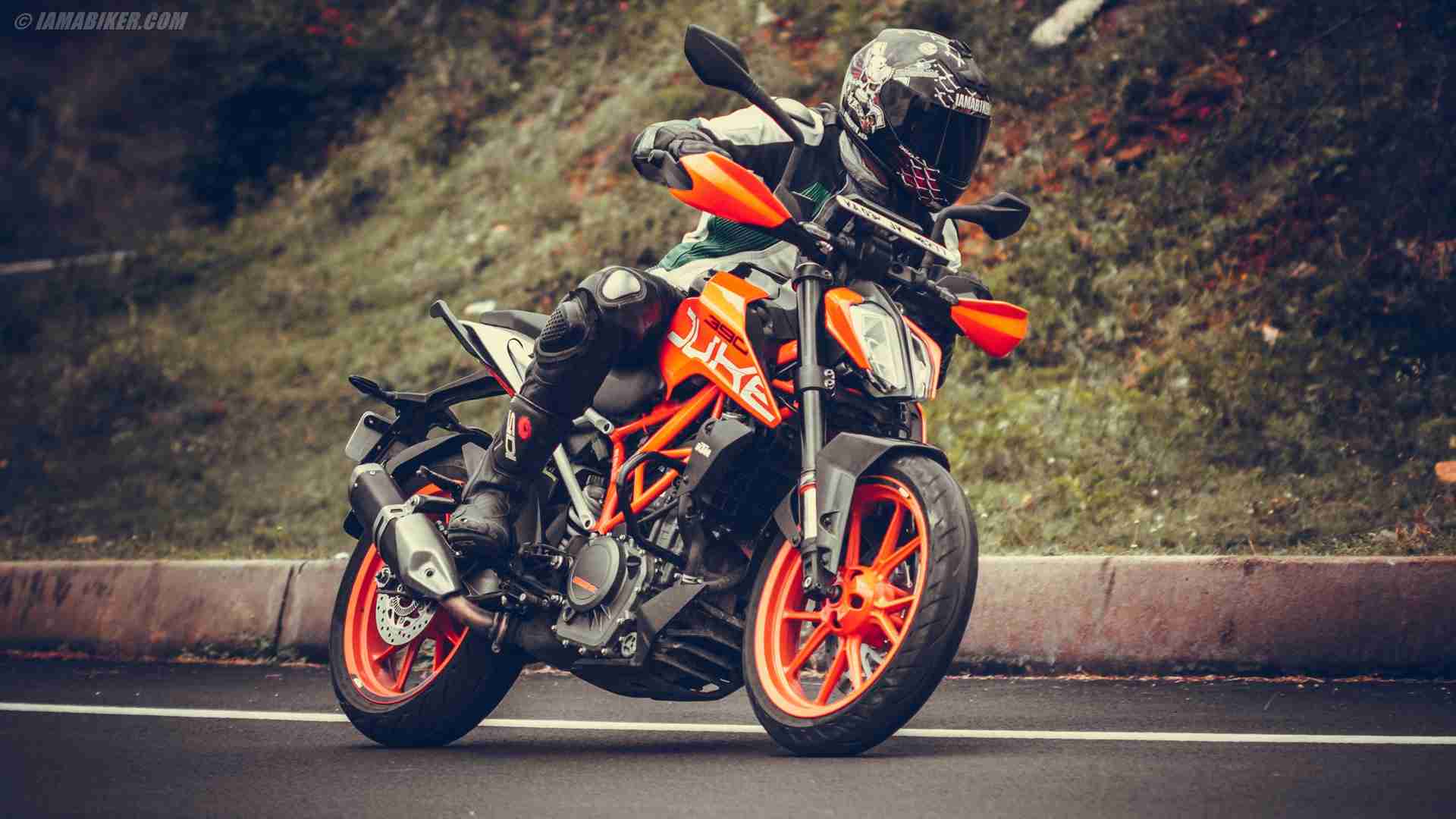 So essentially, you can now brake hard and late while running down the gears easily thanks to the slipper clutch and turn in quicker and easier. Quite the package right? But wait, it only gets better!
The new Duke 390 still has a huge trick up its sleeve and that comes in the form of the new TFT screen.
It shows speed, time, distance, real-time fuel efficiency, distance to empty and even the health of your battery. It can also be programmed to show only what you want, it can be linked to your phone via Bluetooth to control music and calls and it even automatically increases its font size as the speed increases so that you can see it clearly. It has these and many more settings that can be easily controlled by the premium feeling switch gear.
Moving on the next big head turner is the six LED headlight with AHO. But while they look great, actual on road lighting leaves you wanting more.
Clearly as you would have guessed by now we are mighty impressed by the new 2017 KTM Duke 390. It does have a few short comings; we particularly were not impressed by the build quality on the new side swung exhaust. And the radiator fan is still too loud. But honestly all that feels quite like nit picking when you compare it with all the things that are new and improved.
Let's put it this way, if the older Duke 390 was a raw un-cut diamond, the new 2017 KTM Duke 390 is an almost perfect polished one, a true version 2 of the bike.
Check out great recommendations and products to customise your KTM here :)